Zaha Hadid Architects completes dune-like Beeah Headquarters in Sharjah
May 02, 2022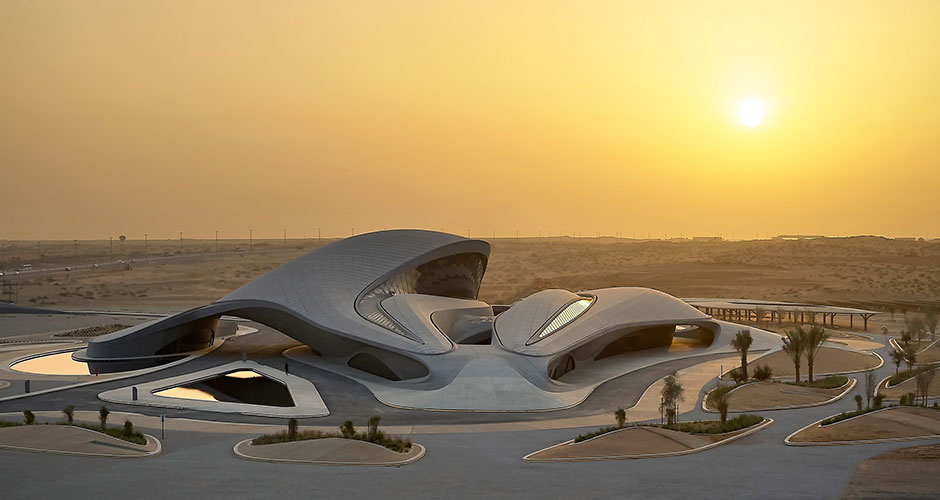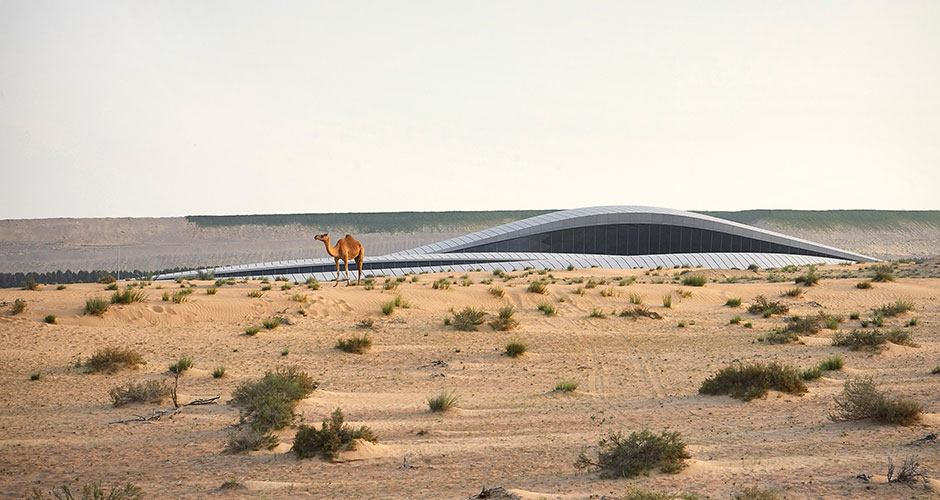 When designing the sinuous headquarters for environmental management company Beeah Group in Sharjah, United Arab Emirates, Zaha Hadid Architects sought graphic cues from undulating desert dunes.

The long-awaited Beeah Headquarters, designed by the late architect Zaha Hadid, takes the shape of a series of "interconnecting dunes" that mimic the desert surroundings of Al Sajaa.

The 9,000-square-meter structure houses Beeah Group's management and administrative offices. It has a focus on sustainability, according to Zaha Hadid Architects, to mirror the company's work.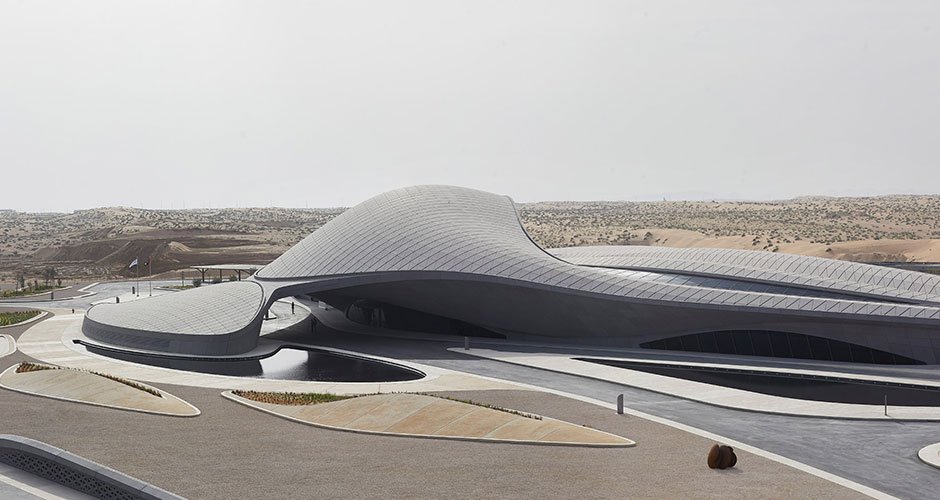 It is solar-powered and satisfies LEED Platinum certification criteria, the highest level of the green building certification program, establishing "a new norm for future workplaces."
The form of the Beeah Headquarters is planned and oriented to resist the extreme weather conditions experienced at the location while reflecting the neighboring sand dunes. The building is powered by a solar array connected to Tesla battery packs, which, according to the studio, meets the structure's energy requirement all day and night.

To avoid exposure to the strong desert sun, the office's glazing is kept to a minimum, while glass-fiber-reinforced concrete panels on the exterior aid to manage internal temperatures. Additionally, on-site water treatment facilities filter effluent to reduce consumption.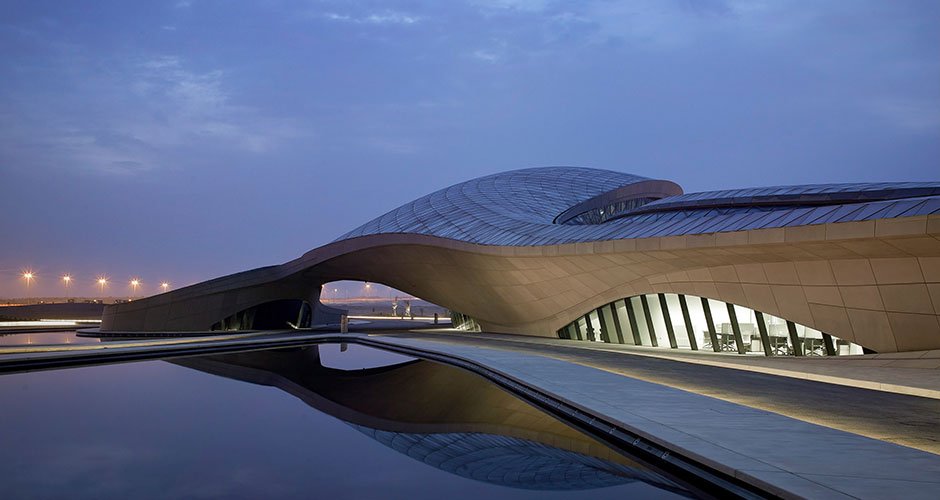 The structure is separated into two wings on the inside. The public and managerial departments of the Beeah Group are housed in one, while the administrative zone is in the other.
The center courtyard, defined by Zaha Hadid Architects as an "oasis within the building" that helps supply natural ventilation, connects these regions. The building's 15-meter-high domed entrance, which has been built to increase natural ventilation and enable natural light to seep through, is a centerpiece of the interior. A visitors center, theater, and smart conference rooms are also available at the headquarters to enhance collaboration between remote and office workers.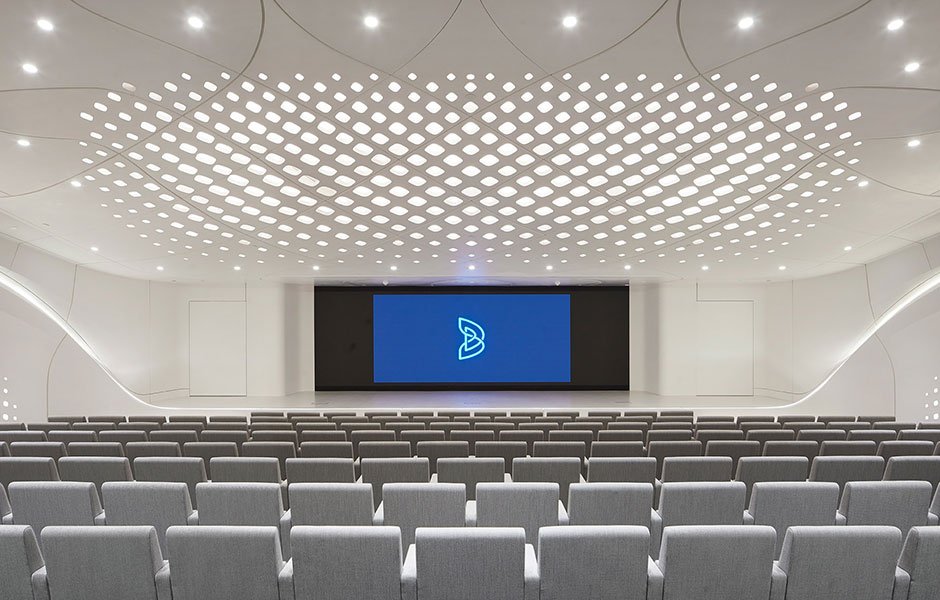 Without the use of large expanses of glass, all internal areas are positioned to provide adequate natural light and outward views. A smart building management system has been installed, which adjusts lighting and temperature automatically based on occupancy and time of day.

Zaha Hadid Architects was founded by Hadid in 1980 and is now led by Patrik Schumacher. In 2013, it won a competition to design the Beeah Headquarters, which is designed in partnership with Atelier Ten and Buro Happold, engineers and consultants.
A multi-level city park in Nicosia and the One Thousand Museum in Miami are two other recent projects by the company. It will also finish an opulent football stadium in China this year, which is included in our roundup of 12 architecture projects to look forward to in 2022.