Jacquemus creates surrealist interpretation of his own bathroom for Selfridges pop-up
May 13, 2022
At London department store Selfridges, French fashion designer Simon Jacquemus has unveiled a series of surrealist pop-up installations, including a luxury bag vending machine and a swimming pool changing room.

The exhibit, titled Le Bleu, can be found throughout the store, including the brand's creative retail section The Corner Shop and the Old Selfridges Hotel, a former hotel that is currently being used as a pop-up event. Pale blue tiles cover the interior of the Corner Shop, which serves as the installation's main retail space. A giant transparent tube of toothpaste pours red and white gel ribbons into the shop's window.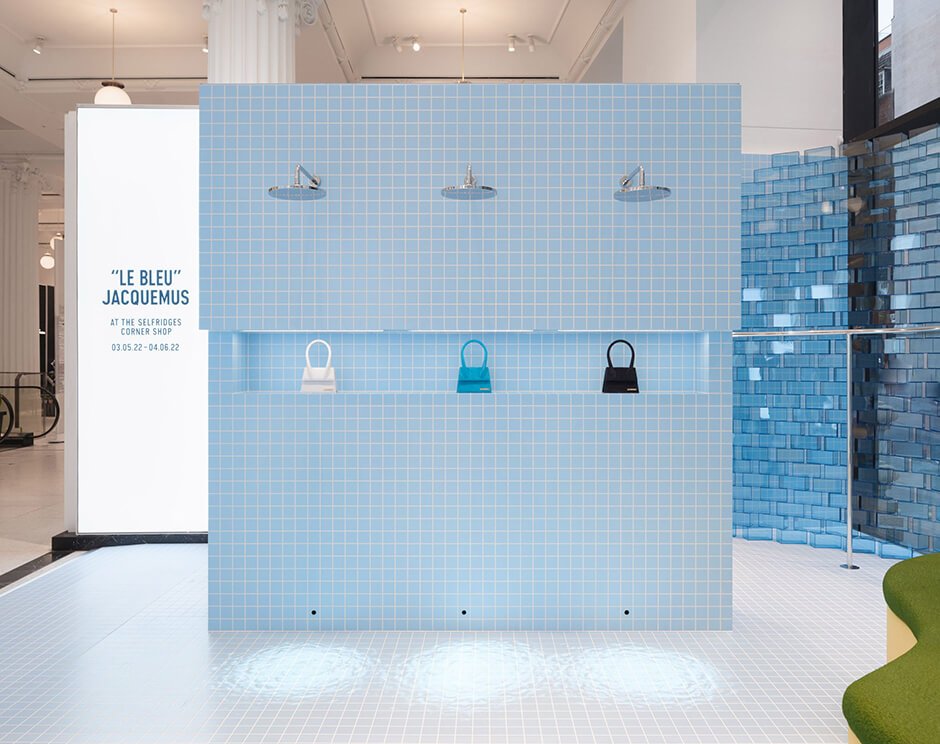 In the space, a large bathtub, sponges, shower facilities, and sinks serve as exhibition places for a range of unique Jacquemus items and pieces from the brand's Spring Summer 2022 collection. Selfridges described the pop-up spaces as a "surrealist reinterpretation of Jacquemus creator Simon Jacquemus' very private bathroom."
After seeing a tablet fizzing in a glass of water, the designer was inspired to construct one of the installations, an enormous glass. A life-sized vending machine packed with exclusive editions of the brand's Chiquito and Bambino bags can be accessed for shopping 24 hours a day on Edwards Mews behind Selfridges.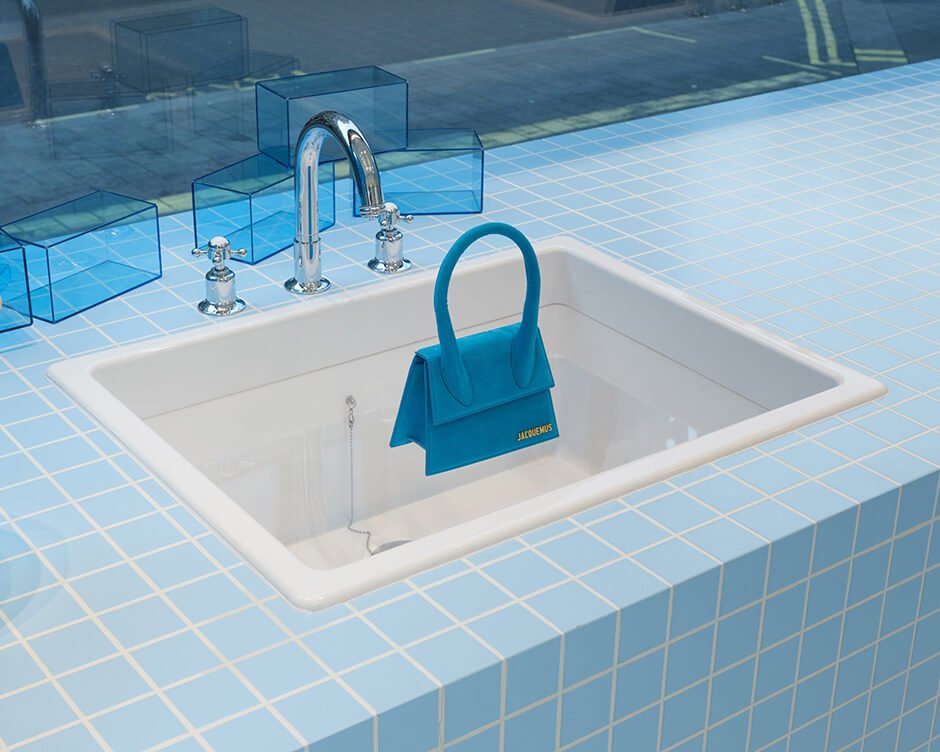 The area, a square room lined with five-by-five rows of bags and accessories displayed in gigantic, deep blue-hued vending machines, is entered through a wide circular doorway. The final pop-up in the Old Selfridges Hotel, Le Vestiaire, is a sensory piece inspired by swimming pool changing rooms.MThe now-familiar blue tiles that cover the walls, floor, and furniture of the room greet visitors. A curving welcoming desk was placed in front of a tile-covered wall that held a stack of rolled-up towels.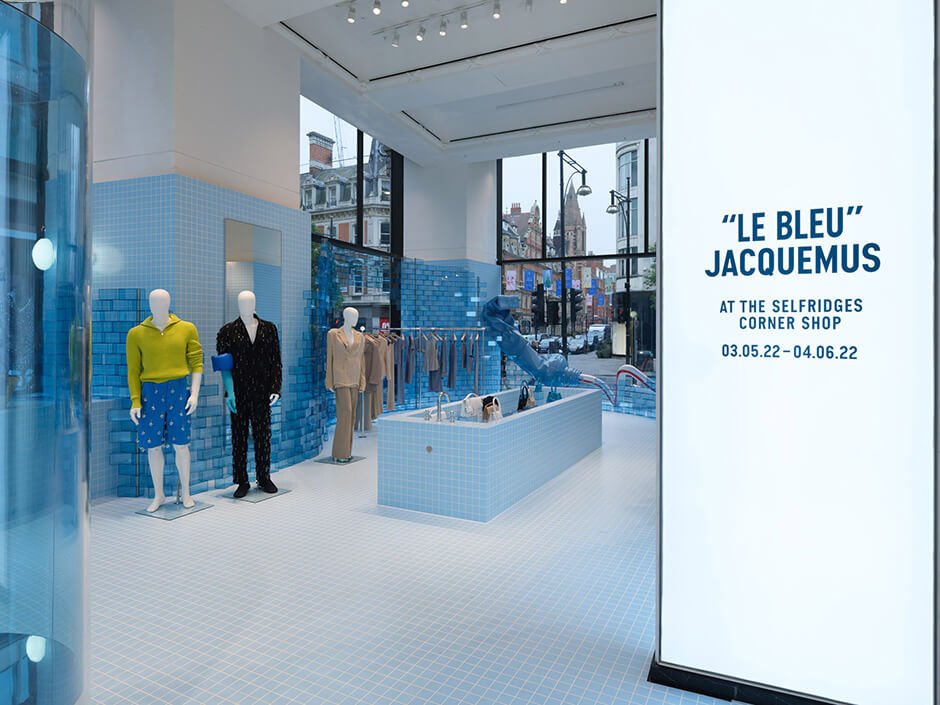 The back of the area is lined with blue lockers and changing cubicles, which offer "3D experiences" based on the imagery of surrealist French filmmaker Jacques Tati. The three temporary installations will be open from May 3 until June 4, 2022.

The exhibit is the most recent in a series of vending machine pop-ups organized by Jacquemus in Europe's fashion capitals, such as Milan and Paris. In an effort to "perpetuate summer," Jacquemus built the Oursin restaurant in Paris in 2019. It featured whitewashed walls, vibrant ceramics, and rattan couches. Balenciaga's Mount Street store was recently turned into a temporary faux fur-lined pop-up dedicated to its Le Cagole range.