Populous designs solar-powered arena as "landmark for Munich"
May 23, 2022
The Multifunctional Concert and Congress Center stadium, which architecture group Populous is creating in Munich, Germany, will be surrounded by a colorful exoskeleton that echoes the Bavarian flag. The spherical 20,000-capacity arena, which will hold a mix of concerts and large-scale events, will be built on parkland next to Munich Airport's LabCampus innovation hub.

According to Populous, the design will have a "high recognition factor" while paying respect to Bavaria's legacy, which includes Munich. The building's distinctive rhombus-shaped exoskeleton, which reflects the lozenge-like features that make up the Bavarian state flag, will help achieve this. The design, according to Populous associate principal Sin-Jae Yoo, strives to create a distinctive destination that is compact, efficient, and visually attractive.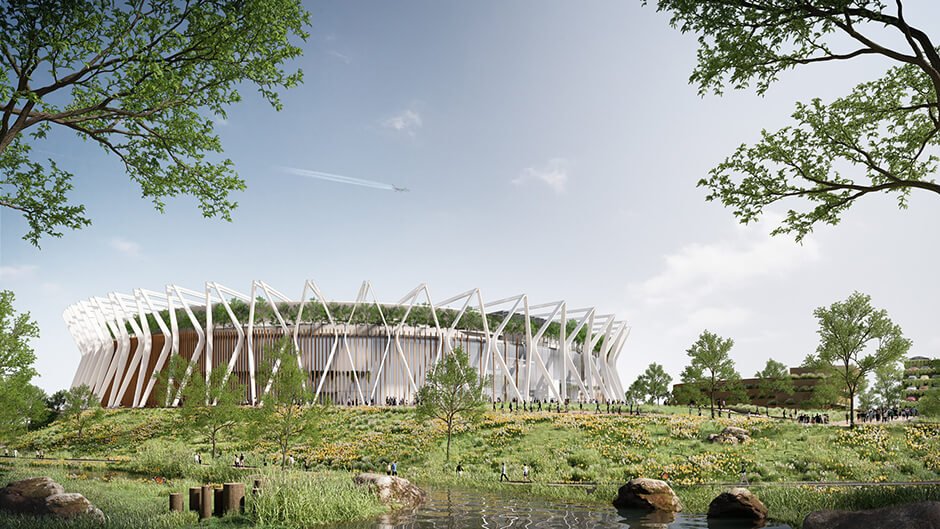 It would be an easily recognizable location that reflected the area's identity and culture while providing an unrivaled visitor experience. Munich will gain a new landmark with the arena. The winning submission in a multi-stage competition for the design of the Multifunctional Concert and Congress Center (MUCcc) was Populous' proposal.
It is now being constructed in partnership with local developer SWMUNICH Real Estate with the goal of enhancing the region's cultural offerings and local economy.
Along with a homage to Bavaria, the design will integrate renewable energy sources, which are expected to provide all of the energy needed to run the stadium.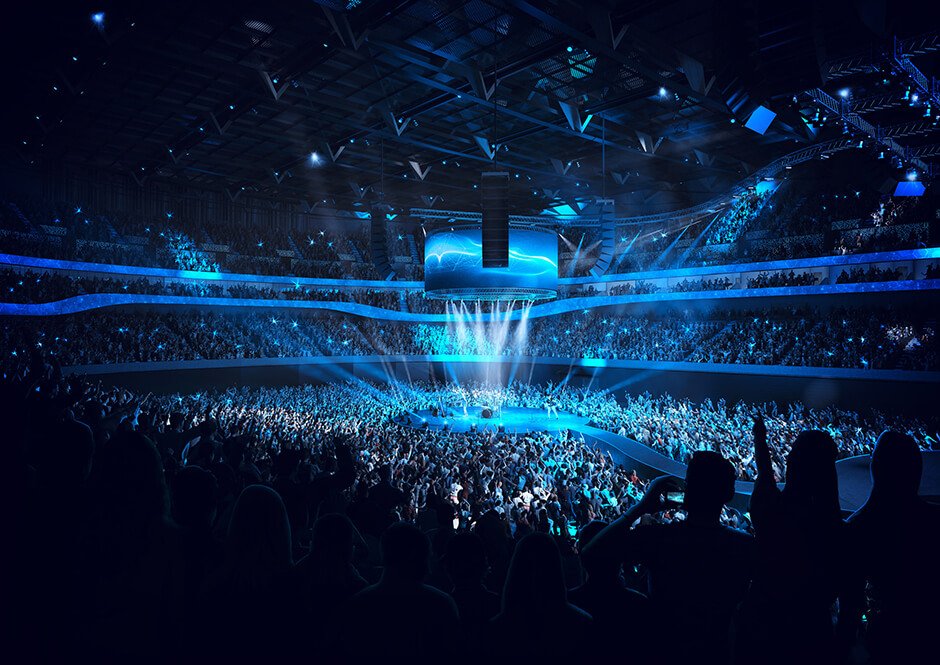 A row of trees will wrap around the roof of the structure, which is intended to be visible "even from afar." MUCcc's seating will be laid out in a horseshoe shape with a high gradient to maximize sightlines and stage views. According to the firm, the design would use "state-of-the-art technology and the knowledge of acoustic professionals." The project's start date has yet to be confirmed, but it is expected to open within the next five years, according to the MUCcc website.

Populous is also working on the design for the MSG Sphere music and esports arena in London, which received planning approval recently. The Ice Ribbon for the Beijing 2022 Winter Olympics and the Tottenham Hotspur Stadium in London are two more significant venues designed by the company, which was created in 1983.