Studio Dlux converts industrial buildings into Red House School in São Paulo
Jun 03, 2022
Studio Dlux, headquartered in Brazil, has introduced whimsical aspects to a disused warehouse that now houses an international school in So Paulo. The Villa-Lobos Red House School is located in the upscale Vila Leopoldina neighborhood.

The private school, which caters to students from kindergarten to high school, is part of a Brazilian network of Red House International Schools. The school provides a multilingual education that emphasizes the development of socio-emotional skills and a global outlook.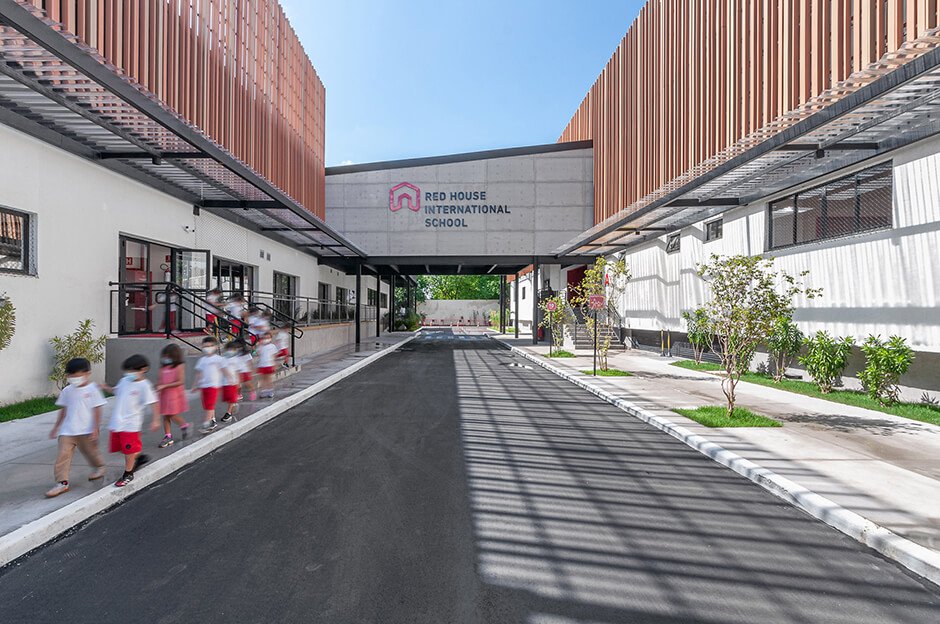 Red House kids, according to Studio Dlux, learn via active research and exploration both within and outside of the classroom. The Villa-Lobos campus aspires to be a model for international and bilingual educational institutions in Brazil.

The project involved the adaptive reuse of two concrete structures from 1978. The blocky, two-story structures were originally utilized as electronics warehouses.
The designers used vanilla-colored plaster on the facades and added robust lattices made of "ecological wood" and plastic. A new metal sky bridge was built to connect the two blocks.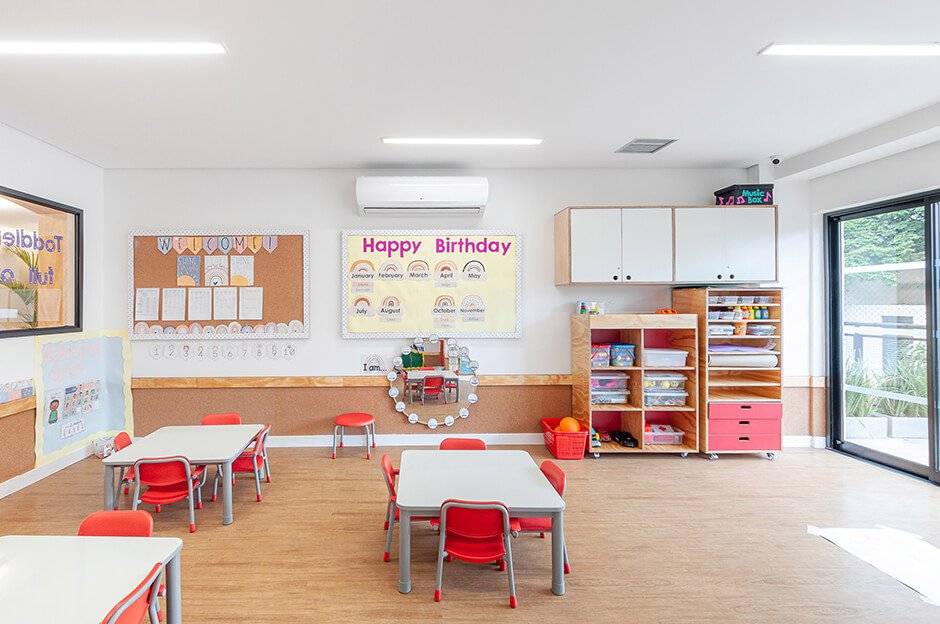 A preschool, café, and indoor sports court are all housed in one of the buildings. The primary and high school areas, as well as a library, a maker space, and music rooms, are located on the other side of the building. The team included fun elements like gabled forms, circular cutouts, and swaths of brilliant color throughout the school. Vinyl flooring, foam acoustical panels, and plywood are among the interior finishes.
Studio Dlux chose the wood decor from open-source files and had it digitally manufactured. The team also used components from Mono Design, a company that specializes in open-source furniture design. A multi-sports court, a sand court, an athletics track, a playground, and a park were built outside the buildings.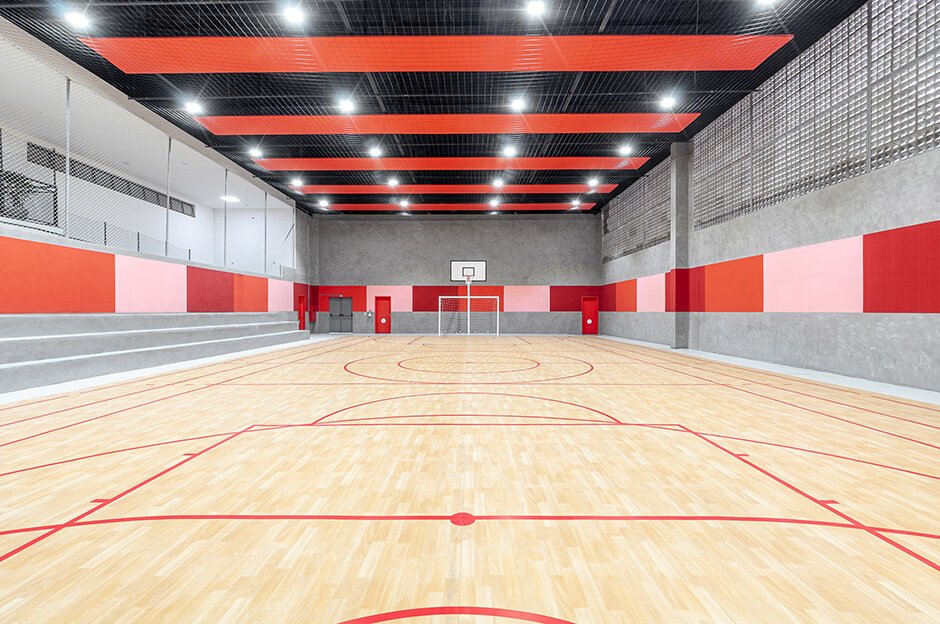 They were meticulously developed, according to the team, to be enjoyable and safe places with a distinct personality. The Red House Villa-Lobos campus would be able to adapt and expand each student's experience by providing spaces that are as comfortable, creative, and flexible as possible. A publisher's office with plywood furniture and brilliant colors, as well as a second Red House school with a multicolored playground and a vaulted ceiling that appears like a starry sky, are among Studio Dlux's other projects.