Sordo Madaleno Arquitectos creates an alfresco feeling inside Mexico City skyscraper restaurant
Sep 02, 2022
This restaurant was designed by local firm Sordo Madaleno Arquitectos to give the idea that you are dining on a typical Mexican patio. It is located at the top of a skyscraper in Mexico City.

Ling Ling is an Asian fusion restaurant with nearly 360-degree views of the city that is situated on the 56th story of the Chapultepec Uno building on Paseo de la Reforma.
To give patrons the impression that they are dining in one of the expansive courtyards and terraces that are distinctive of Mexican architecture, the 1,000 square meter interior was renovated by the architecture firm Sordo Madaleno Arquitectos.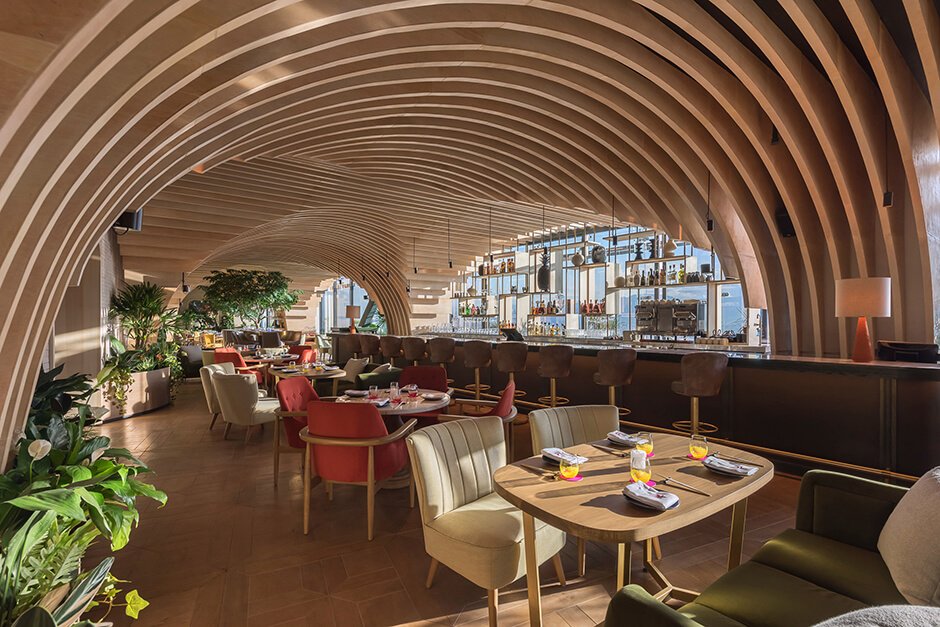 According to the company, it used structural components and building techniques to help straddle the line between architecture and interior design during the design process. The "terrace," a triple-height atrium with glass walls and a portico-style roof, is the focal point of Ling Ling. The tables are surrounded by planters containing mature trees, and the portico structure above is covered with climbing plants that cover the columns and hang from them. The inner salon and dining room, which are encased within vaulted timber structures, have ceilings that have been lowered to human scale.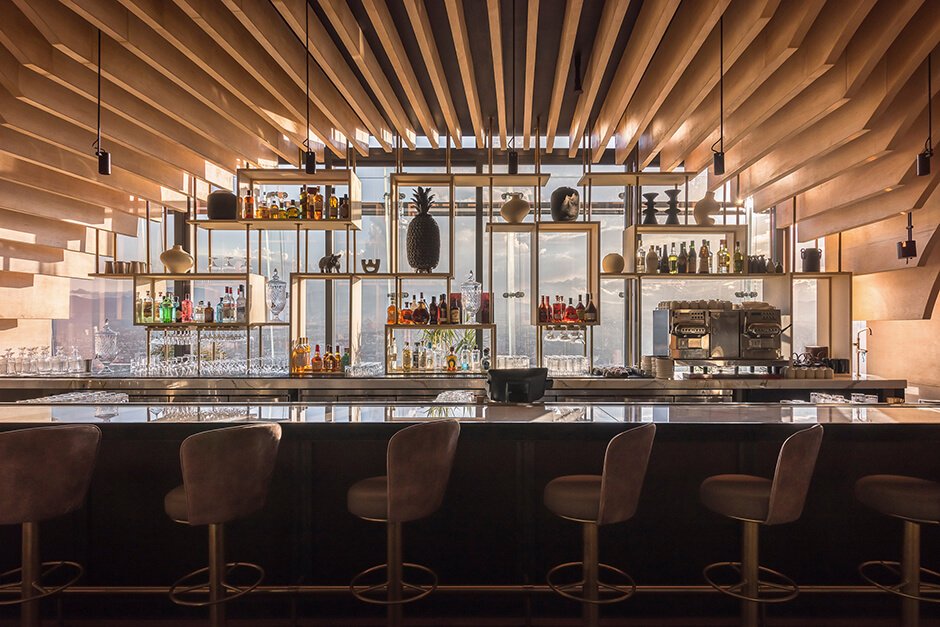 These more private, cavernous areas are furnished with furnishings that was specifically designed for them and are highlighted by soft lighting. The design team selected a palette of vegetal hues for Ling Ling's interior to complement the exuberant greenery installed throughout the space. Another dining space in Mexico City was designed by the architecture firm Taller ADG to resemble an old-style Italian trattoria.