Ingenhoven Architects unveils pair of plant-covered skyscrapers in Tokyo
Sep 09, 2022
German studio Ingenhoven Architects has completed a pair of skyscrapers, including Japan's tallest residential building, which is covered in planting on the lower levels. Set on either side of Tokyo's tallest building – Toranomon Hills Tower designed by Japanese studio Nihon Sekkei – the pair of skyscrapers have a similar aesthetic, with one containing apartments and one office space. The taller 220-meter-high skyscraper contains 54 stories of apartments, making it Japan's tallest residential tower, while a 185-meter-high tower contains 36 stories of office space.
Designed by Ingenhoven Architects, the skyscrapers are connected by bridges to create a greenery-covered first-floor podium.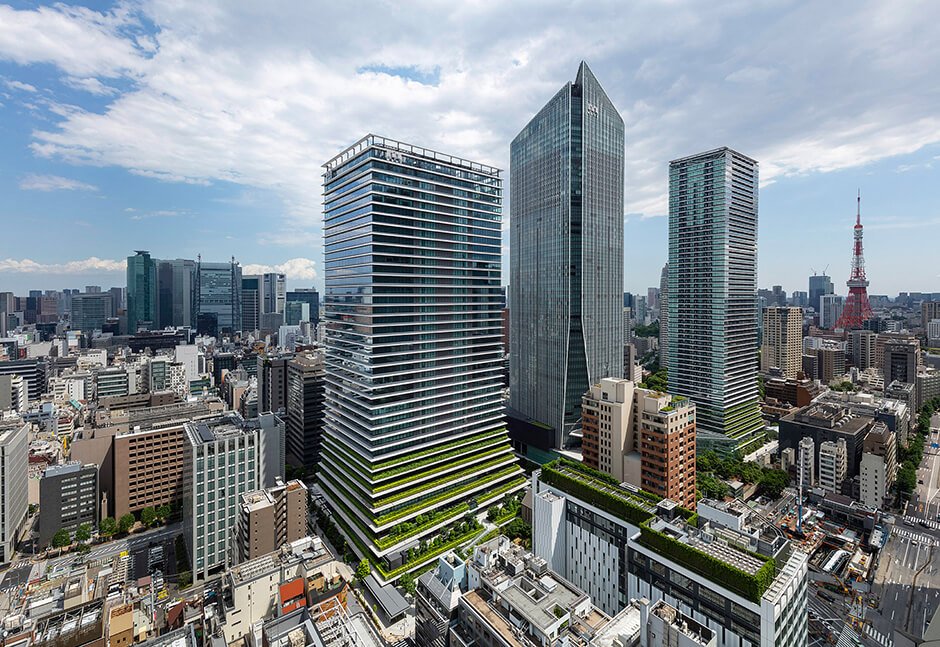 Ingenhoven Architects founder Christoph Ingenhoven said that the core aim was to design two new towers which integrate well with the surrounding neighborhood, respecting the taller central tower while presenting their own contemporary urban response. And to give something back to the city by offering a green, publicly accessible plateau at the first above-ground level – a place of balance with zones of calm amid the rush of this large city. Informed by the green space surrounding the nearby Atago Shrine, Ingenhoven Architects created a series of terraces on the lower floors at the base of each tower, which contain 154 full-sized trees.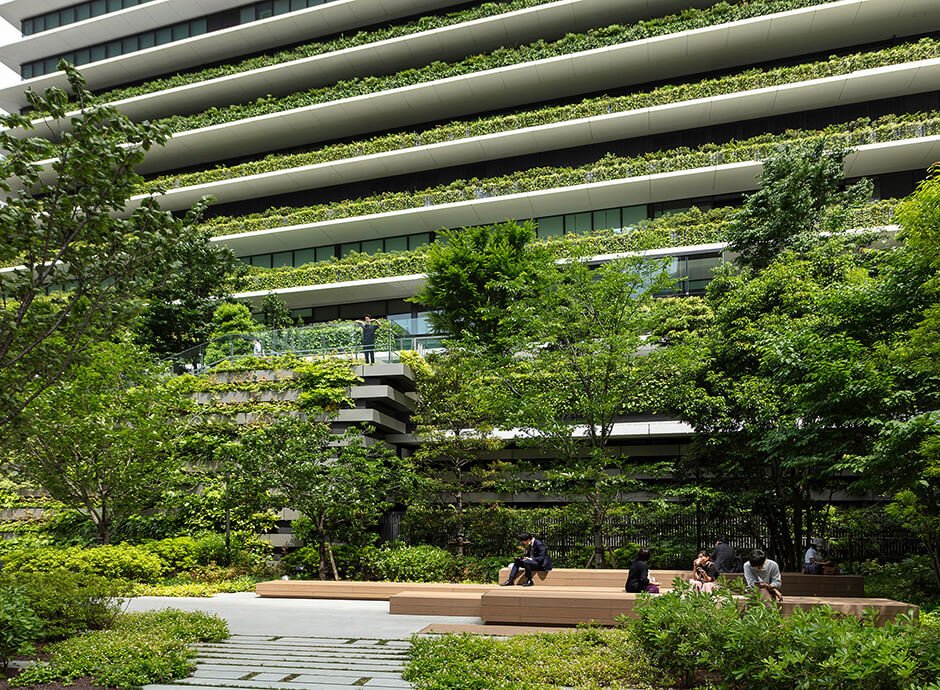 Alongside the trees, the studio wrapped the lowest seven floors of the office building and the eleventh floor of the residential building in hedgerows, in a similar move to an office it designed in Düsseldorf that contains five miles of hedges on its facade. Ingenhoven explained that they had integrated urban green into the project, which was not very common in Tokyo, to create a green, lively, publicly accessible plateau at the first above-ground level. The plateau was reserved for pedestrians and links all three towers together, providing access to the cafes and restaurants in both new high-rises, along with shops, a large lobby, and coworking space in the office tower. A place of balance with zones of calm amid the rush of the world's largest city. The upper floors of both skyscrapers are defined by powder-coated aluminum decks. These serve as both sunshades and balconies in the residential tower. In total, the residential tower contains 550 apartments that each have a balcony. A spa, pool, fitness center and childcare facility are also contained within the building.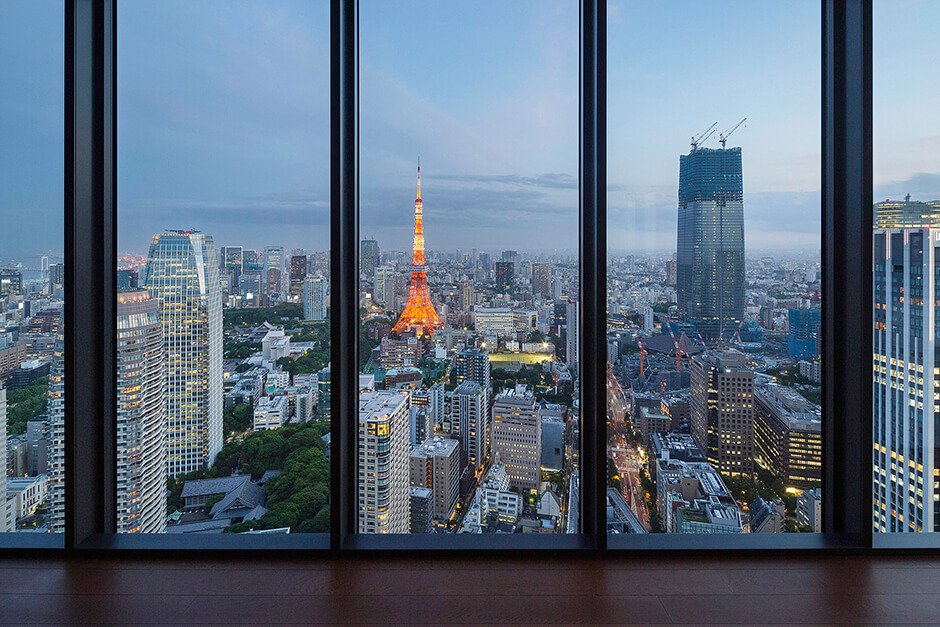 Echoing a recent interview with British designer Thomas Heatherwick, Ingenhoven believes that trees and greenery should be integrated into buildings to help combat climate change. With every surface they use for construction they remove some of the earth's biocapacity – no matter how sophisticated our buildings are. More green in the city is a crucial part of the urban response to the increasing impacts of climate change. Green roofs and facades improve the microclimate of our cities – primarily by reducing the urban heat island effect and storing rainwater, but also absorbing carbon dioxide and dust, dampening noise, supporting biodiversity, and enhancing our overall well-being. Founded by Ingenhoven in 1985, Düsseldorf-based Ingenhoven Architects recently completed a plant-covered office in its home city and is designing Sydney's tallest tower with Australian practice Architectus.