Mathy by Bols - Philosophy
Oct 21, 2022
Childhood is a key time to blossom. We know that your children spend almost half their life in their bedroom. And that bedroom is also the place to play, learn, dream... live! This is why, since we established our factory, we have invested freely in creating these exclusive spaces for large and small daily delights. Our watchword is RESPECT: respect for our employees, customers, suppliers and environment.
Every child is an individual

Fairly unusual in its sector, Mathy by Bols is a furniture manufacturer that has been able to solve the difficult problem of producing a high volume quickly and with short, guaranteed lead times while also maintaining the quality of genuine craftsman-made furniture. The Mathy by Bols catalog offers a wide variety of products in many different color ranges. Many custom-made adaptations in addition to the multiple finishes are also possible. Because each family and each child are unique, we want to offer you the widest possible choice.
Team spirit

Our first investment is in human resources in our factory. We believe that work must be organized in a manner that respects the men who shape the furniture that will delight your children. Mathy by Bols employs almost 40 people, including many young people, to whom we are transferring our carpentry know-how and enthusiasm to uphold the values of passionate, responsible craftsmanship.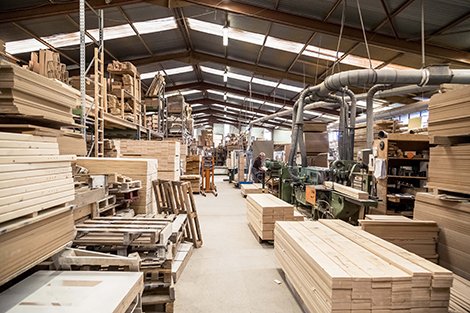 A quarter of a century of furniture making

"Produced by Mathy and Distributed by Bols" is almost 35 years since Jules Mathy and Jean-Marie Bols created the furniture company bearing their names (1987). Initially local, their ambitions are now European and even global. In just a few years, exports have grown from 10 to 85% and more than 10,000 items of furniture are produced annually. Mathy by Bols retains a local manufacturing base, but its main growth can be seen in increases in market share in neighboring countries and beyond. And this is without ever compromising on the quality and innovation on which its reputation and increasing success are founded.
Own brand and special order production

Since our workshops were established, we have performed a dual role. On the one hand, we design, manufacture and distribute our own furniture collections. And on the other hand, we respond to a wide range of sub-contracted orders from other furniture manufacturers or for exhibition equipment in wood and special orders from groups․