OSKAR ZIĘTA:Architect Process Designer Artist
Nov 17, 2022
Oskar Zięta is an artist fascinated with the formal properties of metals, which he transforms into sculptures that play with the senses, often intimidate with their scale and cross the border between what is possible and what is only imagined. He uses his original method of metal forming in his works, which gives him endless possibilities of manipulating the material while not depriving it of authenticity and craftsmanship naturality.

Zięta creates both sculptures based on mathematical precision, as well as organic objects that question Euclidean geometry. His projects are the result of a close relationship between man and the material, a practice already exercised by his father Jan and grandfather Bolesław. While they forged steel with the help of their own hands and heavy tools, Oskar Zięta in his work uses more sophisticated machining methods.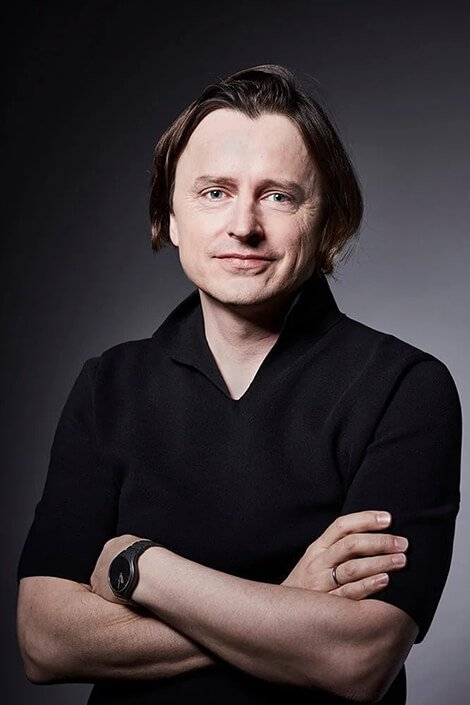 He is a 4.0 blacksmith who carves with data, which he materializes in the form of sculptures – that give the impression of being subtly shaped by natural forces. They contain the truth about the material from which they are made – Zięta deforms and stabilizes metal with internal pressure on the basis of meticulously collected information about it.

How will it behave under the influence of a certain force? How will a polished surface reflect its surroundings? How will the context influence the reception of a given form? These are the questions that Zięta faces during the creative process based on the idea of ​​a controlled loss of control.
At the same time, he leaves the material a considerable margin of freedom, thanks to which he enters into a dialogue with it both in the virtual and real-world – transforming bits into atoms and these again into bit representations. Thanks to this cooperation with the material, his objects are characterized by a dose of precisely planned poetics.

Born in 1975, Oskar Zięta is an architect, artist and process designer and the CEO of Zieta Studio. He holds a doctorate from the Eidgenössische Technische Hochschule in Zürich, where he worked as a research assistant at the department of CAAD (Computer Aided Architectural Design). At ETH and as part of his own company, founded in 2010, he carried out research, development and implementation of steel stabilization technologies such as FIDU and 3+.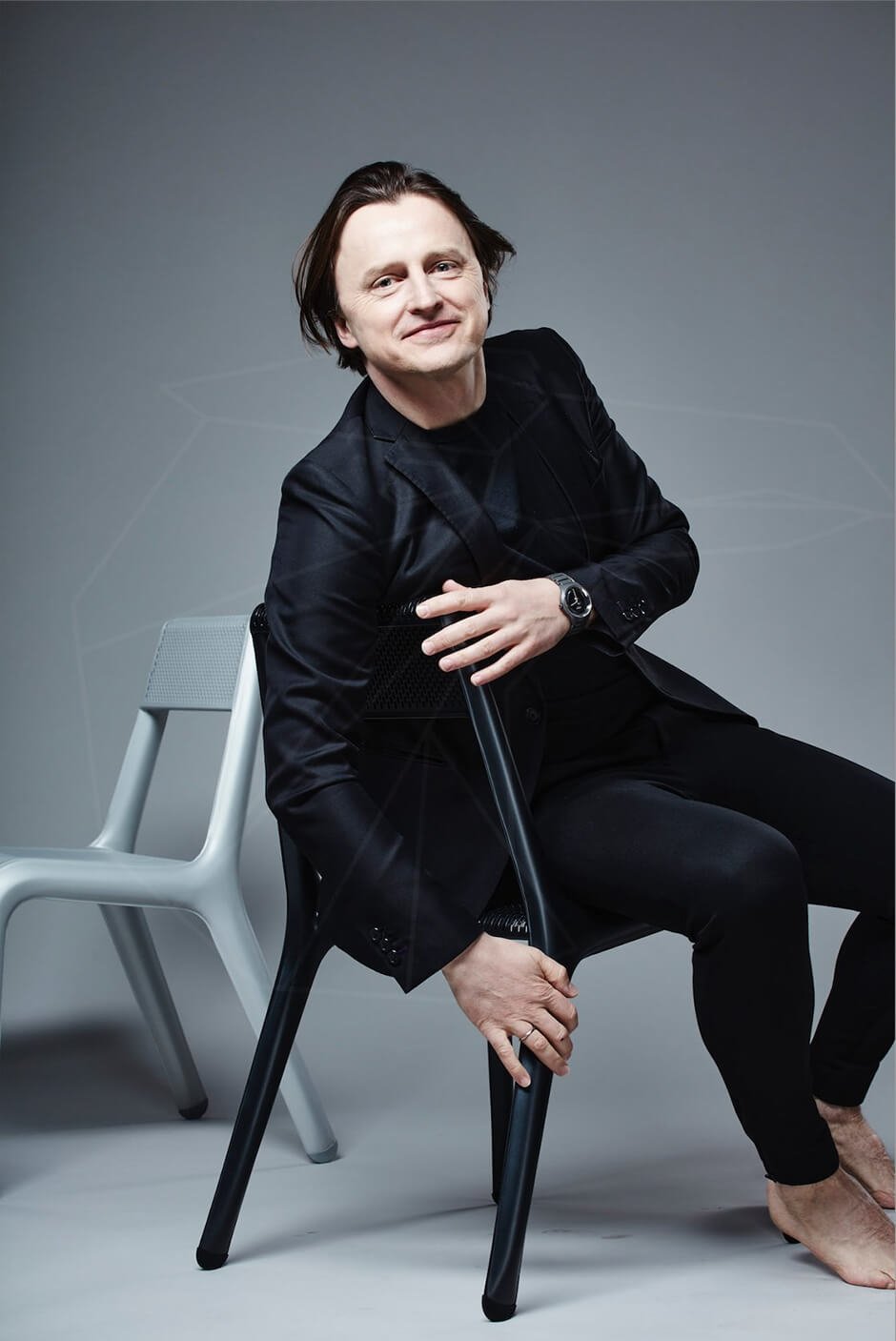 He is the author of the iconic PLOPP stool (2008) and other inflated steel projects on the verge between sculpture and functional objects. Zięta began experimenting with site-specific sculptures designed with the use of the parametric design methodology in 2006 with his Seahorse. Nevertheless, it was not until 2010 that he designed his first larger-scale works: the formally different but structurally familiar Architonic Concept Space and The Blow & Roll installation for the Victoria & Albert Museum. Since then, he has constantly been experimenting with scale and form, as well as with the social and aesthetic potential of steel sculptures.

Oskar Zięta is also the creator of the highest sculpture in the public space in Poland, WIR (Galeria Północna, Warsaw 2017), as well as NAWA, a pavilion sculpture (Daliowa Island, Wrocław 2017), which contributed to the revitalization of the surrounding urban space. In 2019, NAWA was nominated for the prestigious European Union Prize for Contemporary Architecture – Mies van der Rohe Award.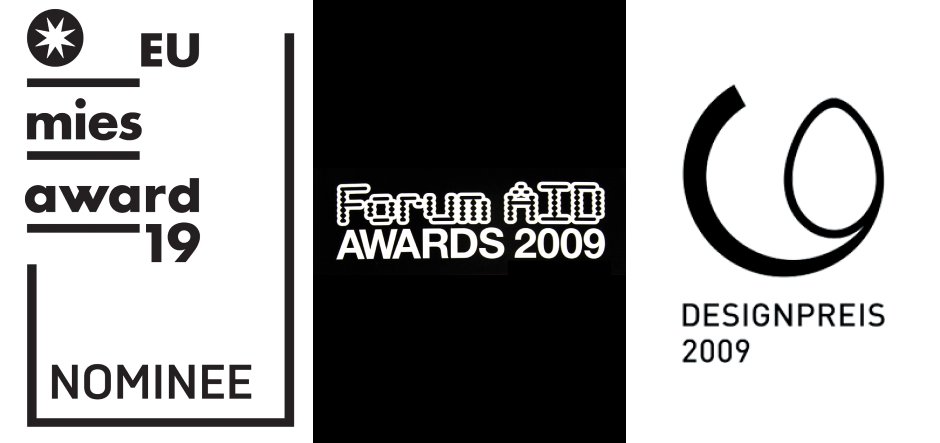 Oskar Zięta's creative activity has been repeatedly awarded with the most important awards in the field of design, including Designpreis der Bundesrepublik Deutschland Award, Red Dot and Audi Mentor Preis, as well as with a nomination for the Schweizer Design Preis. Zięta collaborated with brands such as Audi, Architonic, Ballantine's, Pirelli, and Victoria & Albert Museum, among others. His works are in the collections of the Museum für Gestaltung in Zurich, the Pinakothek in Munich and the Pompidou Center in Paris.Oskar Zięta lives and works in Wroclaw, Poland.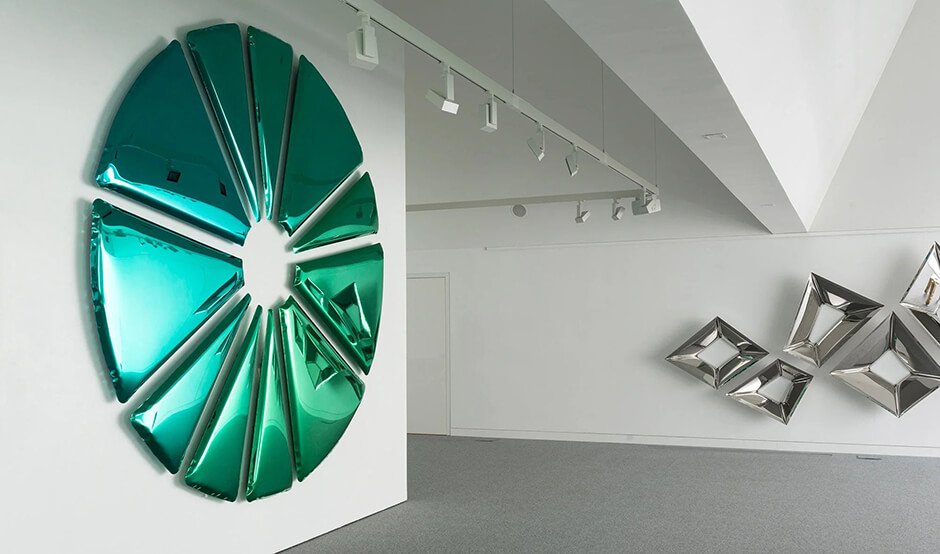 NUCLEUS by Oskar Zięta