All you need to know about eclectic interior design
Jan 10, 2022
In this article, we'll talk about what exactly eclectic design is and will share with you the top tips for your eclectic designs.

The word eclecticism is derived from the Greek word eklektikos, which means selecting and using what are considered the best elements of all systems. And the same holds true for eclectic interior design. It's a unique combination of different styles and elements. This design style is beloved by designers since it can be curated to fit one's personality and preferences.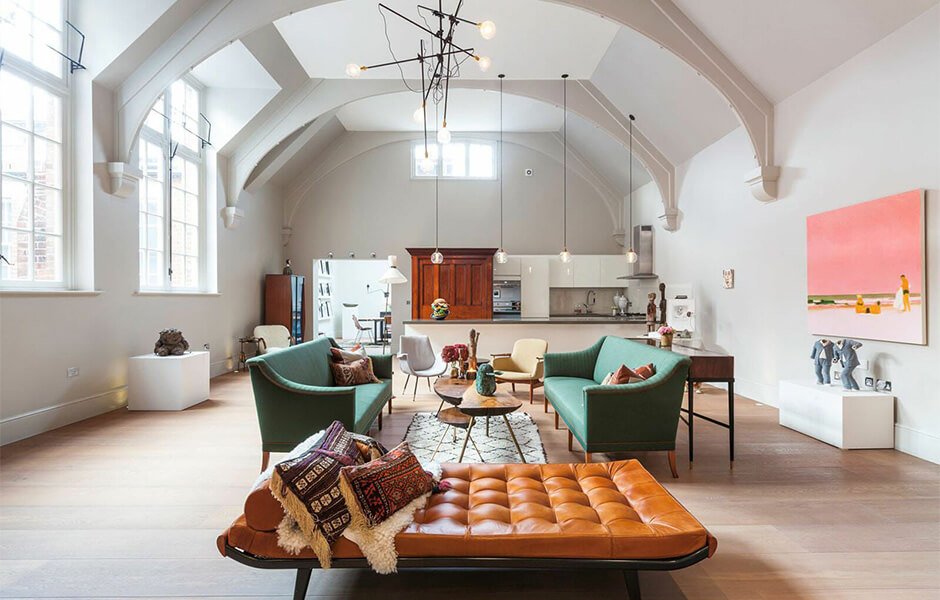 Now let's explore the right way to get the eclectic interior design right. Here are some tips to get the best result.

1. Choose a color

Think about your primary color palette first, instead of going wild on the color front. This will guide you in creating a harmonious space rather than a wild and erratic one. Therefore, choose a neutral palette and an accent color to get you started. You can add to that core palette as you build your interior inventory.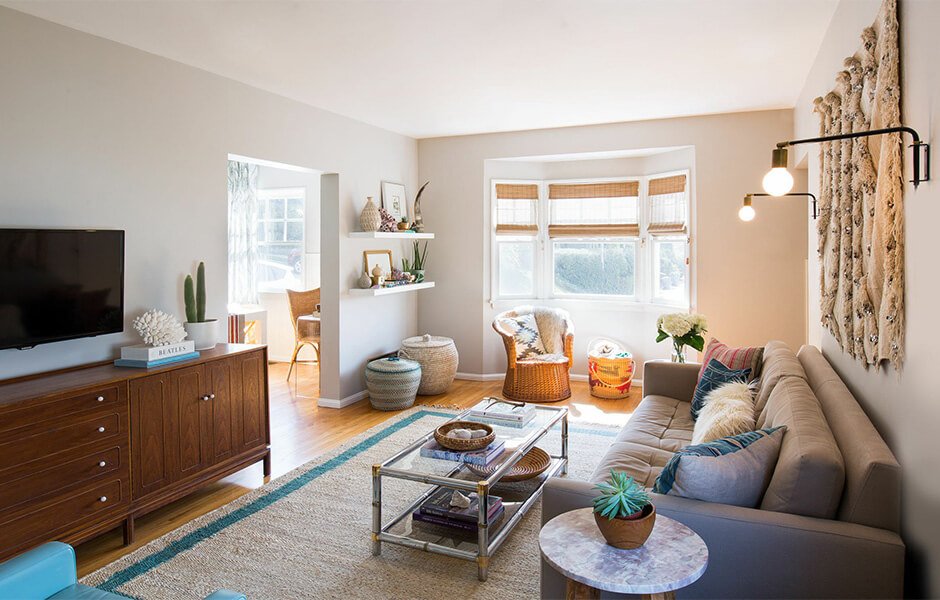 When it comes to walls, keep them as simple as you can, as they will act as the backdrop from where to showcase your curated interior. Lighter tones create a calm canvas, and unpainted brick or plaster adds textural items, whereas dark colors heighten interior intrigue.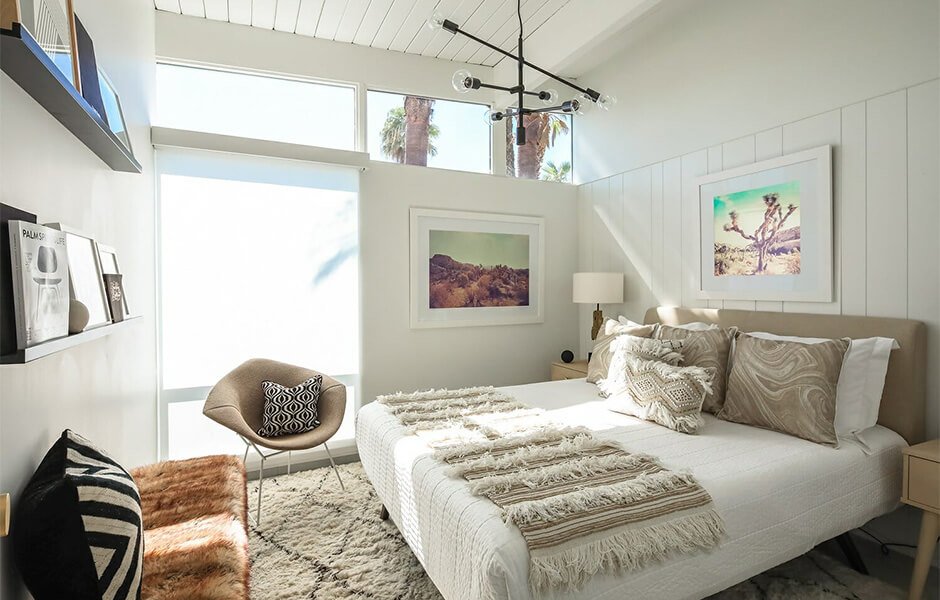 2. Use patterns

To subtly introduce various design eras into a space, you can use patterned rugs and scatter cushions. When combined with other patterns, geometric shapes, fleur-de-lis, and even polka dots can create visual interest. As a result, seemingly opposing patterns vividly add fun and surprise to a space while maintaining a light-hearted atmosphere.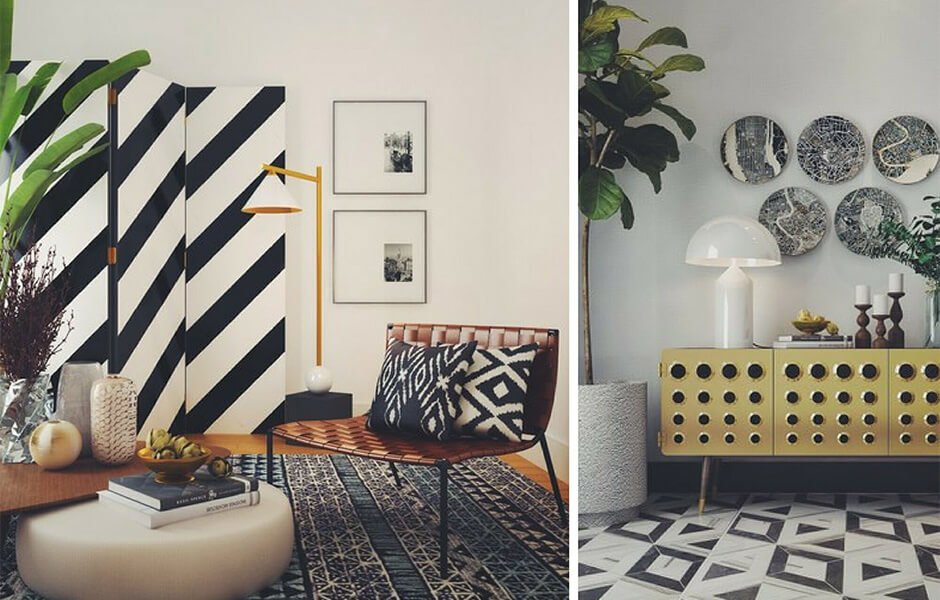 3. Use textures

Contrast is a key to creating an eclectic style, and using different textures in your designs can provide a quick fix. Smooth leather, marble, wood, or steel contrasted with woven rugs, fluffy throws, or coarse stone and brick add to the well-loved aesthetic narrative of an eclectic home. This contrast is what lies at the heart of these innovative interiors.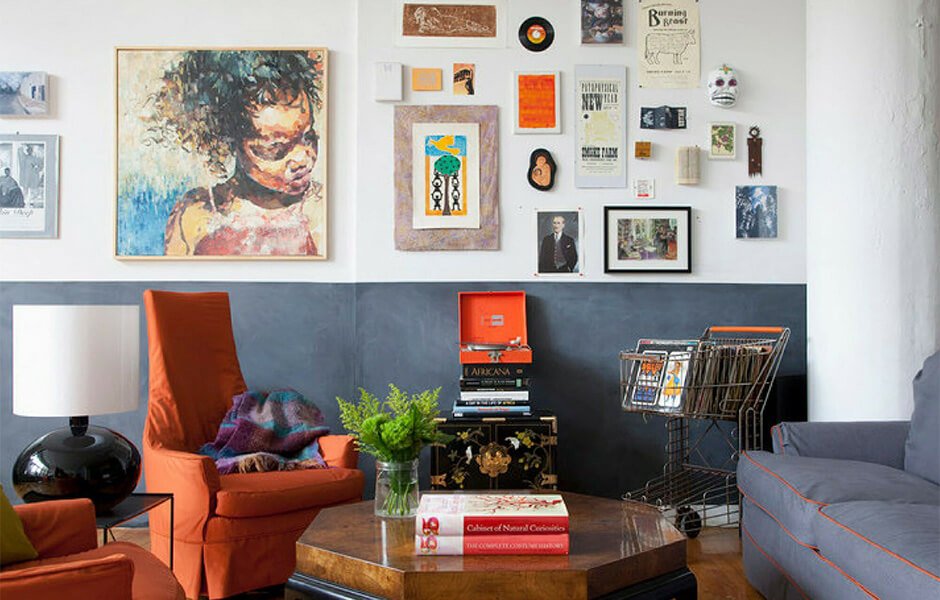 4. Ban the Clutter

When we say eclectic, we don't mean messy or filled to the brim with stuff. When it comes to the unique art of eclecticism, less is more. Having fewer key pieces that you truly love is preferable to having shelves full of ornaments and a floor flooded with the sentiment.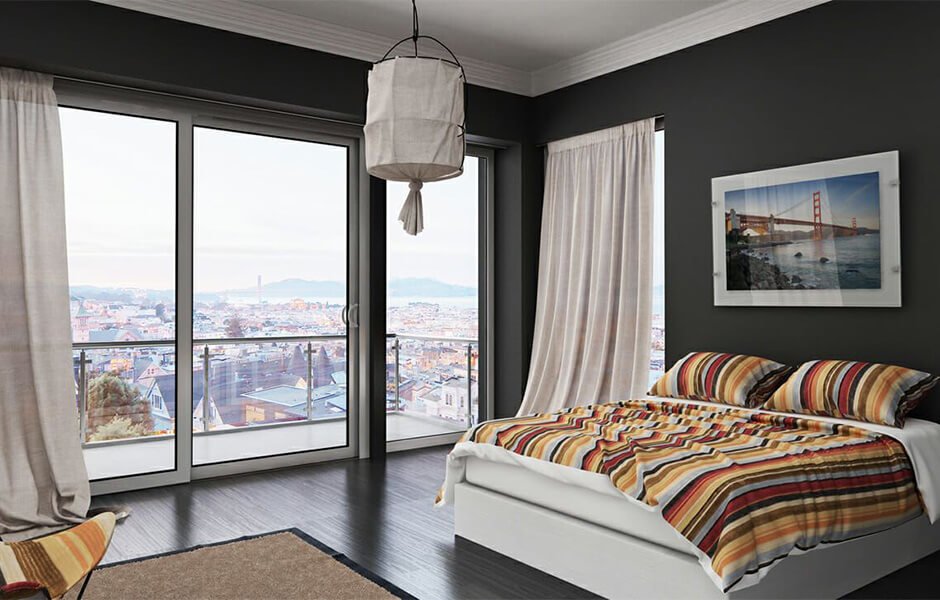 There are no strict rules in eclectic design, no specific furniture style or era that you have to use in your design. The eclectic interior is probably the most personal design style. So you can mix different textures and styles, taking into account our tips as a guideline, and you'll create a natural eclectic design.