About Zilio Aldo & C.։Regarding taking part in the Stockholm Furniture Fair exhibition
Feb 16, 2023
Zilio A&C is a company that makes up the historic Manzano Chair District; it has been producing chairs and furniture accessories for over 70 years. It is a company where experience, handed down from father to son, creates a delicate synergy between fine woods, traditional craftsmanship, modern technology and a genuinely international approach. Zilio A&C stands out for its refined style that gets at the essence of every piece, sophisticated palette of carefully-selected materials, and close attention to every design and construction detail. Its furnishings and accessories for homes and workplaces boast a long-lasting, timeless value and beauty.

Zilio A&C will be exhibiting at the Stockholm Furniture Fair (stand C05:23). The Friuli-based brand will feature its latest collection of chairs and furniture inspired by pure, contemporary design.

S. Giovanni al Natisone, February 2023 - Thanks to the excellent craftsmanship of Udine's historic chair district and collaborations with international designers such as Mentsen, Note Design Studio and Sylvain Willenz, Zilio A&C brings Japandi style to the Stockholm Furniture Fair. Sleek forms and natural-toned woods come together in a balanced mix of Nordic design and Japanese style. Zilio A&C - an FSC-certified company - combines collaborations with international designers and local production, reducing environmental impact. A mix and match of international designers and excellent craftsmanship results in collections of seating and accessories with a sleek contemporary style. Exquisite attention to every design and construction detail represents the distinctive hallmark of Zilio A&C, a brand committed to furniture and accessories design for the contract and residential markets.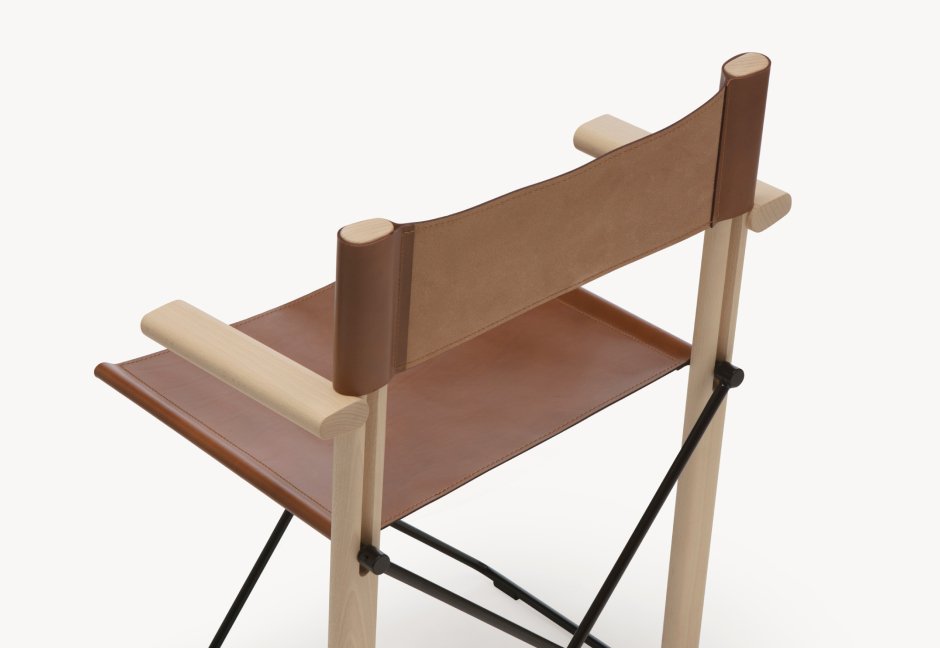 Bacchette folding chair
design Mentsen


The folding safari chair is an archetype evoking elegant and exotic vibes: moving memories that Bacchette conveys in this contemporary reinterpretation of a chair.
The piece's character is emphasized by the two beechwood rods ("bacchette" in Italian) that support the backrest and act as armrests, floating almost on the thin, barely perceptible metal frame. Finishes shift from natural tones for the outdoor version, featuring a back and seat made of durable technical material meant to be experienced on a porch, veranda, or conservatory. The richer leather version is ideal for indoor settings, from the living room to the study. Warm colors characterize the powder-coated steel frame in coppery red or black-veined brown.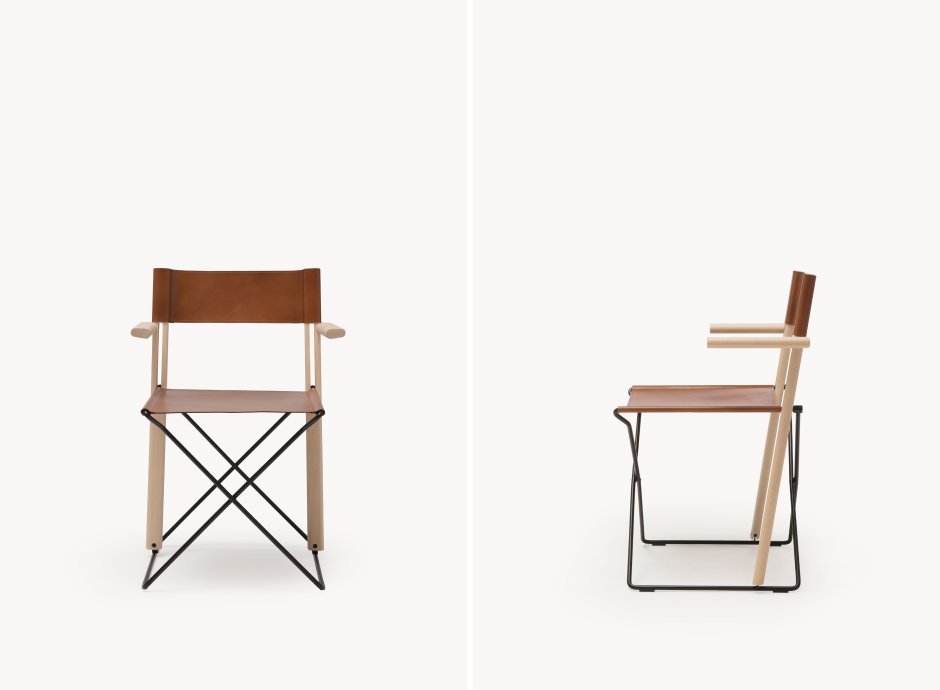 Candid stool
design Note Design Studio


The challenge taken on by the Stockholm studio for this piece, in synergy with Zilio A&C and all its excellence in craftsmanship and detailing, was to create a new concept for a chair that would be light and sturdy at the same time. A compact, lightweight design returns in the new Candid stool, where a few simple elements come together naturally through a complex construction process and careful jointing systems. Trapezoidal supports offer the eye a continuous variation in perspective, varying from more delicate to bolder depending on the angle. The Candid stool and chair, in natural or stained ash wood, lend themselves to many diverse settings, from the home to the office.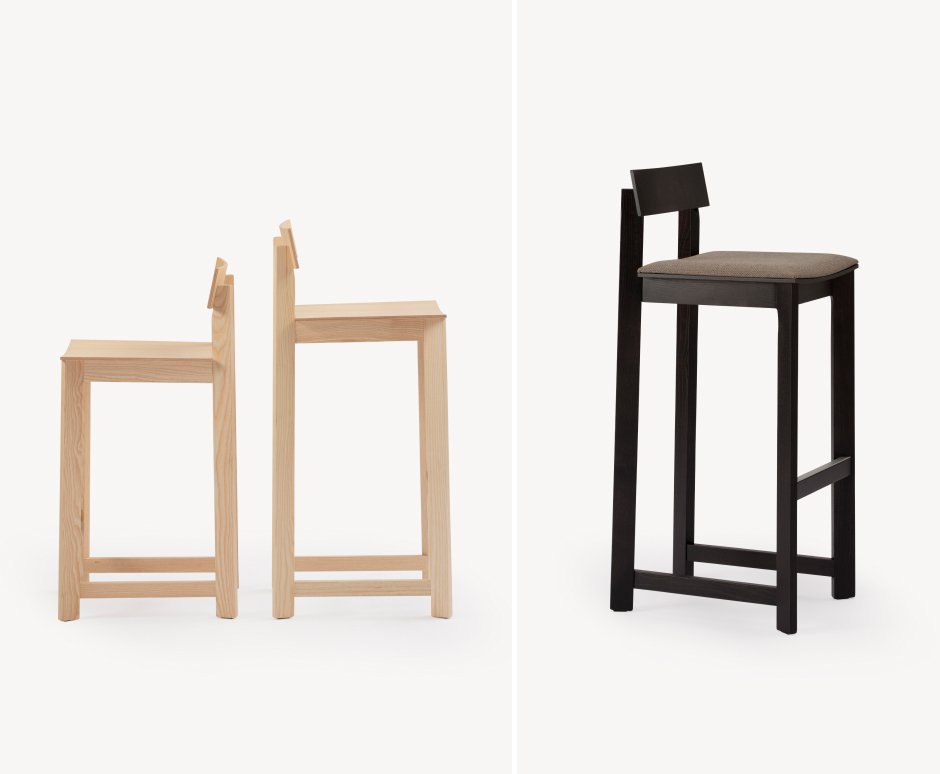 Upon stool
design Sylvain Willenz


An ingenious construction system marks the Upon seating family, now complemented by a new stool. The plywood backrest seems to rest on the metal frame simply. The variation in thickness from 6 to 18 mm of the backrest allows it to be fitted into the metal structure. The result is an original synthesis of minimalism, solidity and comfort: Upon thus becomes a multipurpose stool that can be used for any counter. The multilayer wood veneer seat is upholstered in fabric or leather.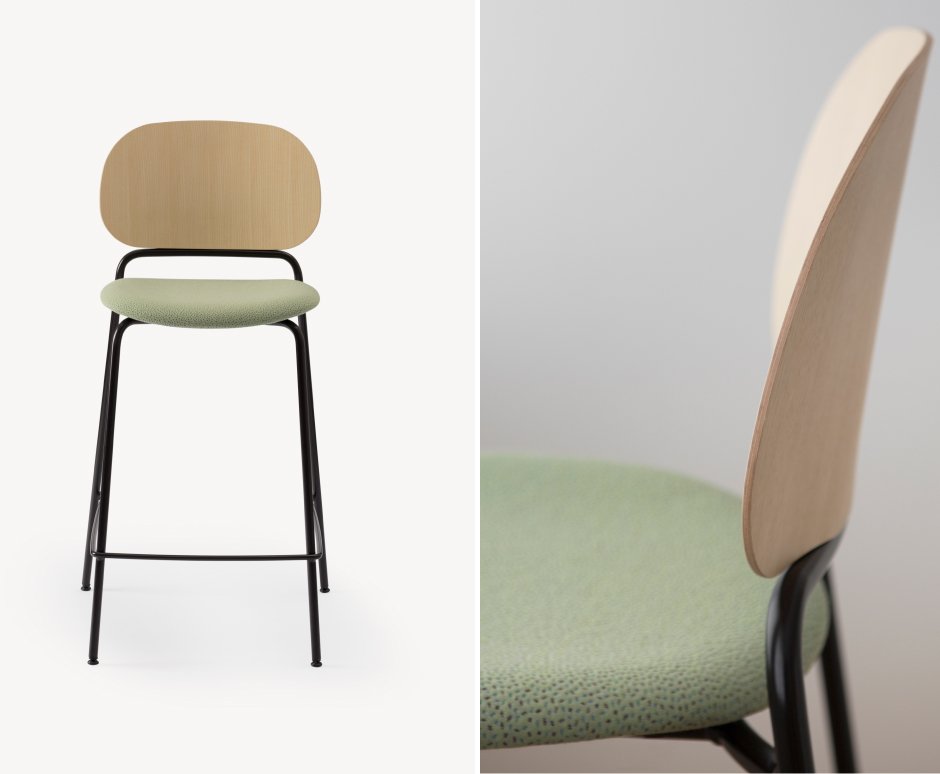 Kinoko armchair and sofa
design Mentsen


A collection of armchairs and sofas with a strong and simple structure that encloses the soft contours of the back and seat in a bold and expressive contrast. Comfortable and ultra-modern in style, with a wide armrest that becomes a tabletop when needed, Kinoko fits easily into any home living room, hotel lobby, or office. The armchair is available in metal or solid ash wood. The seat and back are upholstered in elegant natural wool.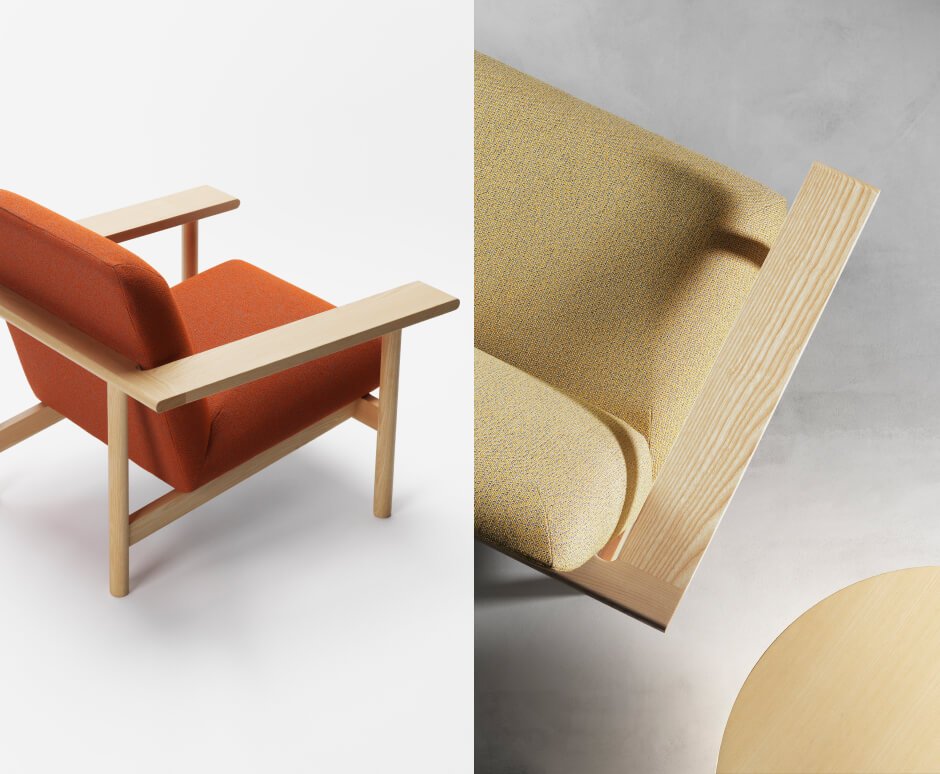 Arkad pouf system
design Note Design Studio


An iconic and sculptural presence for the home or workplace, Arkad recalls the arcades or porticoes of classic architecture. This family of playful and whimsical poufs can be used individually, or multiple pieces can be juxtaposed to create ever-changing seating systems. Arkad includes linear elements in two lengths and a curved corner element. The poufs are upholstered in natural wool.