Folk Bar Cabinet by JetClass Group
Mar 11, 2023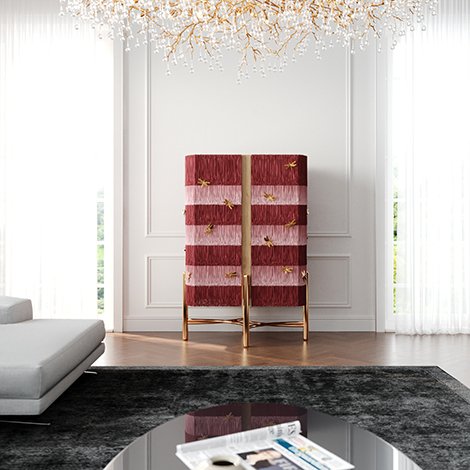 A Salone del Mobile 2022 release


A bar cabinet of impeccable elegance - sculpted, clean and
contemporary, enlivened by the fun fringes and some stylish dragonflies. Eclectic and suitable for both modern residential or hospitality spaces, Folk is an exclusive and valuable ornament to any project.


Salone del Mobile Milano's Favourite Piece


Love for beauty and quality drives us in every single choice and emphasizes our experience and know-how. Folk represents the true passion for design: a wonderful combination of tradition and innovation, craftsmanship and creative imagination, well bound together by authentic care for every little detail.
Materials:
• Oak Leaf
• Lacquered Wood
• Aged Mirror
• Metal
• Stainless steel
• Leather