TALIESIN POLYGON by TOYO ITO
Apr 27, 2023
This is the "TALIESIN® Special Limited Model homage to Frank Lloyd Wright" collection in 2018. While using TALIESIN® 2 as the prototype, Toyo Ito created a new TALIESIN by reinterpreting Wright's ideas and architectural motifs from his own perspective.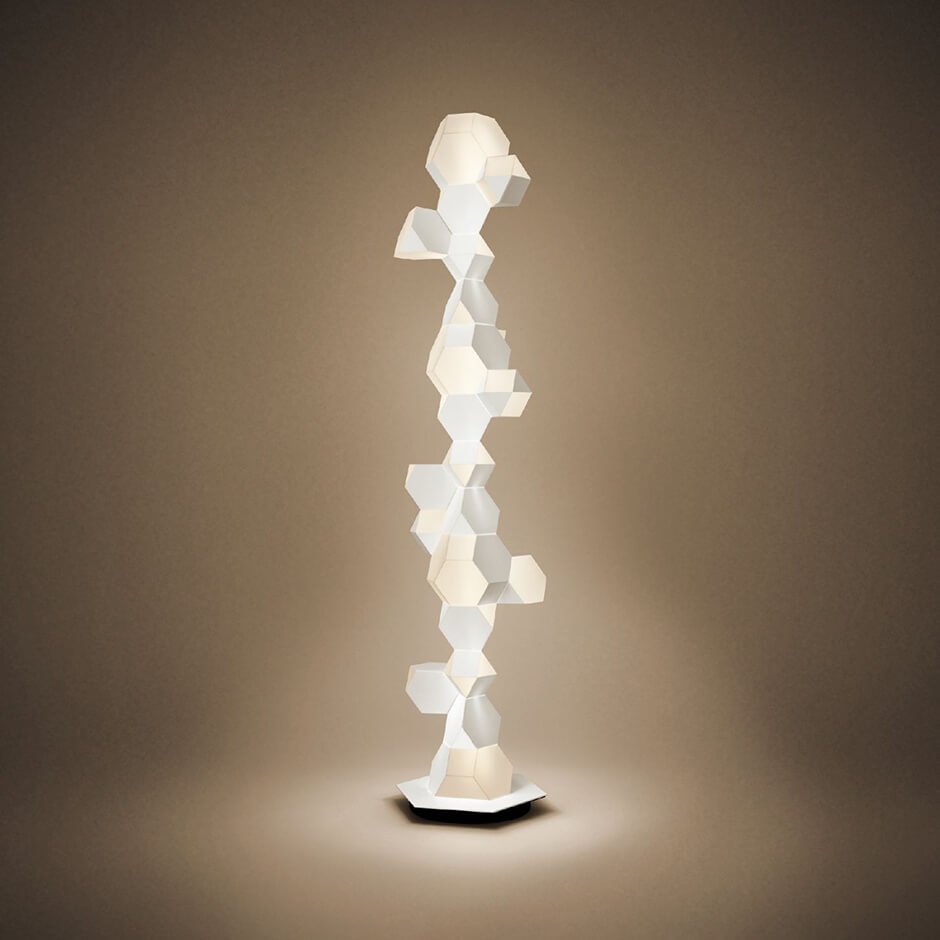 Special Limited Model HOMOGENEOUS TO FRANK LLOYD WRIGHT

Celebrating the 150th anniversary of Wright's birth in 2017, YAMAGIWA started a collaboration with acclaimed architects and designers to rebuild new TALIESIN® to preserve his legacy for the future.

"For this project, I took on the challenge of creating a work that enables viewers to physically experience the power of TALIESIN® 2 and the sense of presence that trees exude, presenting Wright's work with a modern expression by changing the materials. Compared to Wright's TALIESIN® 2, which comprises a continuous cascade of shades and light-shielding plates, I devised a configuration comprising three types of polyhedra." ― Toyo Ito.