A Paris Apartment by JetClass Group
May 03, 2023
A luxury apartment in the fantastic and fanciful city of romance presents an elegant decoration with a modern classic touch. A perfect balance between handcrafted statement pieces and neutral and functional elements is accomplished with state-of-the-art furniture. The result is a comfortable and stylish Parisian home with a Jetclass signature.
DINING ROOM

DESIGN DETAILS AND EXTRAVAGANT FINISHES

A dining room set is created in the image of the surroundings and the city where it is located. Cosmopolitan yet exquisite and bold, the concept was thought to modernize the architectural and was thought to modernize the architectural and artistic heritage.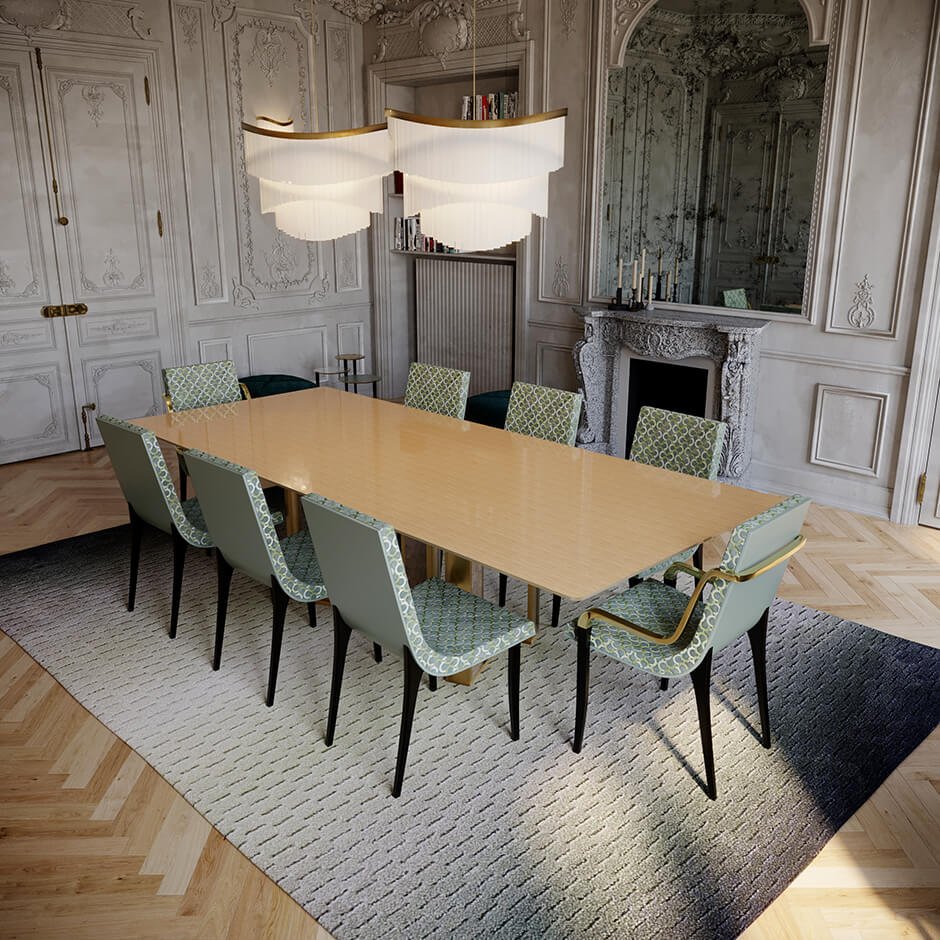 The surprising combination between the Apollo mirror and a yellow Lust sideboard acknowledges that the simple choice of a finish can change the space's atmosphere.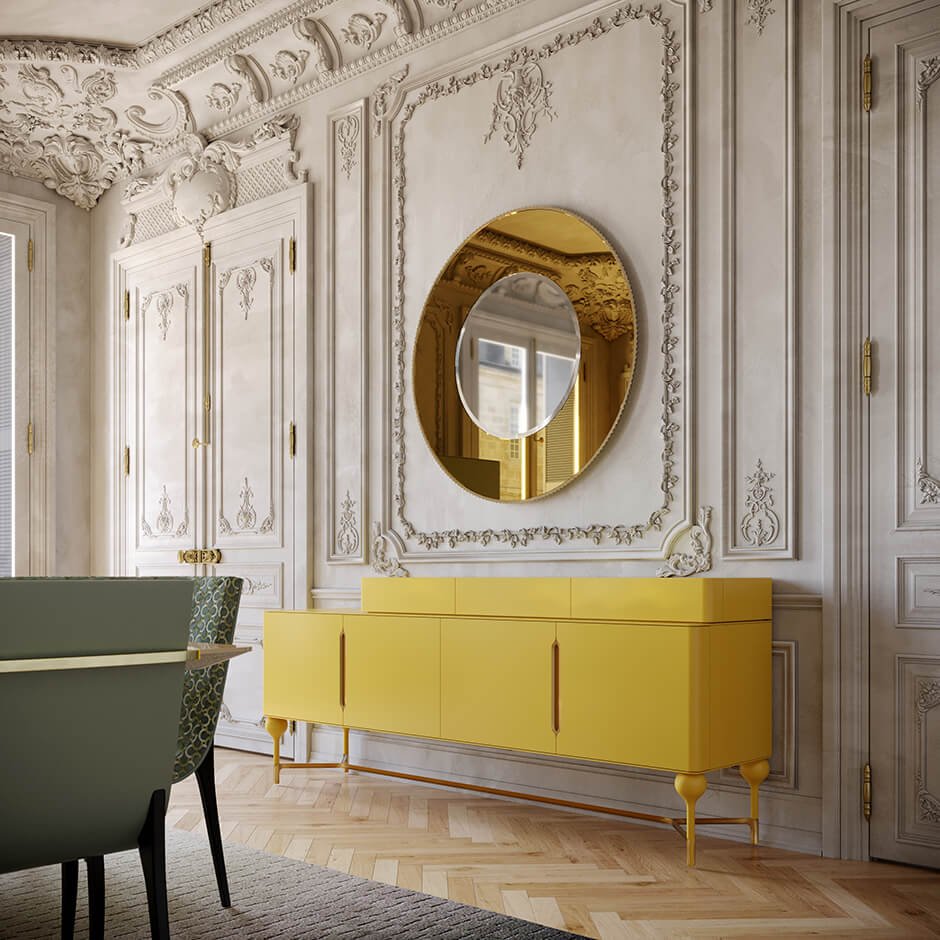 A corner conceived to be a relaxing and convivial area, where the Crown poufs, Joplin side table, and Christie wall lamp celebrate the beauty of the design.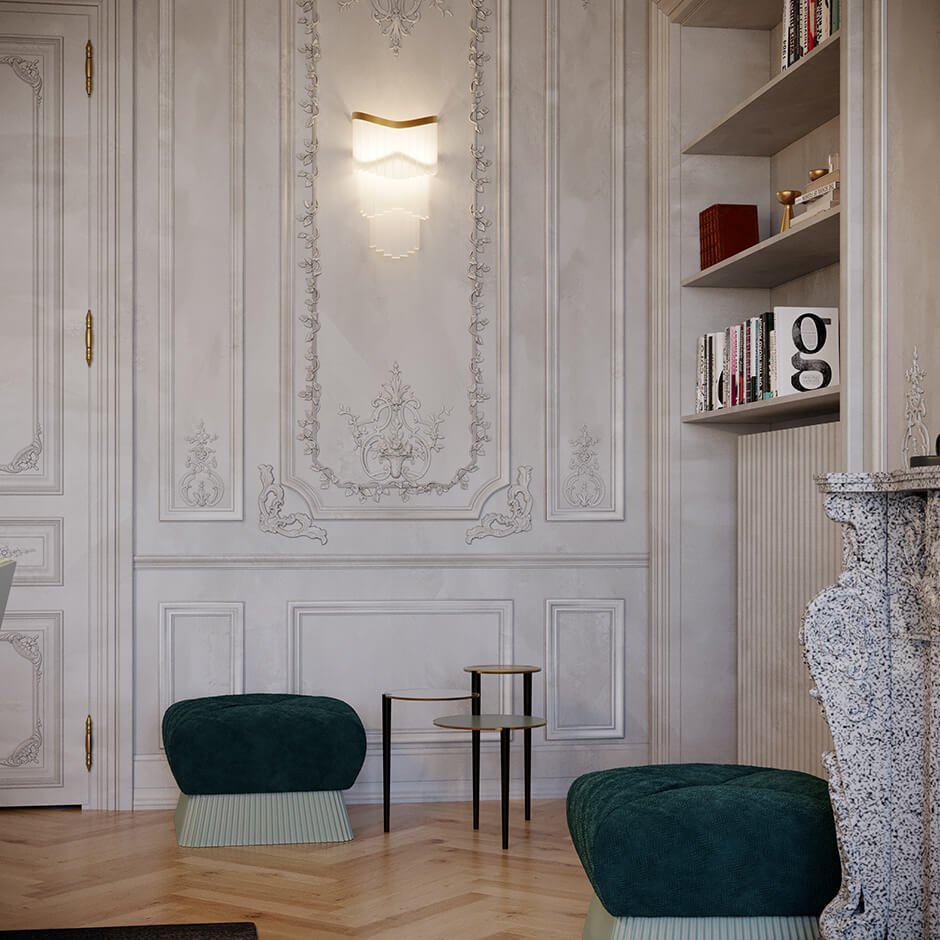 HALLWAY

A MODERN TAKE ON A CLASSIC COMFORT

In the hall, a Cosmos dining table is displayed. A new perspective of traditional design is accomplished by the unexpected combination of different statement pieces.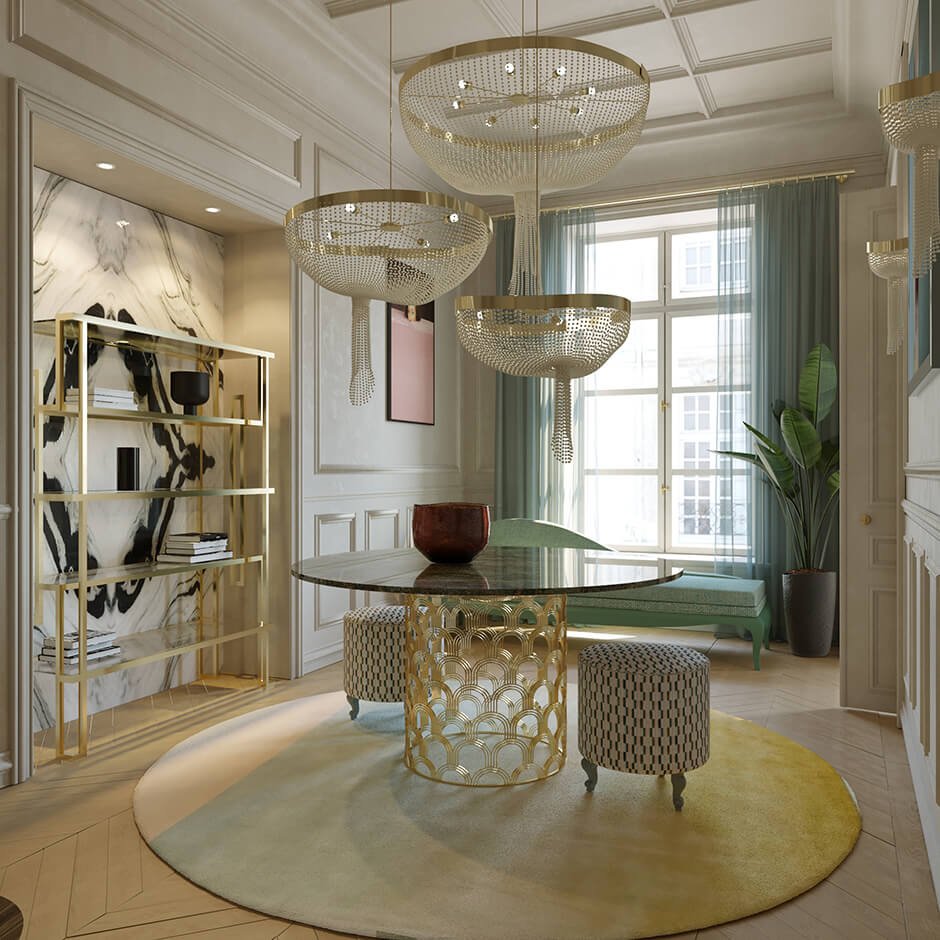 MASTER BEDROOM

A ROOM THAT BREATHES SUBTLETY AND REFINEMENT

The master bedroom was created as a scenario that is both classic and graceful, illustrated by vintage and romantic touches. When working on projects like this, the challenge is to bring luxury and fanciful surroundings' feeling inside the house. Allowing the team to dream and live the city's lifestyle inspires us and lets us discover what path to take. Clients wanted to experience a romantic and bohemian atmosphere that we tried to transmit through the pieces, finishes and fabrics."