Embrace Creativity with Murals: Your Source for Bold and Vibrant Wall coverings in 2023
Oct 19, 2023
A young and dynamic team.
From the meeting of creative minds who cooperate every day with an energetic and resilient spirit, Murals was born as an alternative in the world of wallcoverings in which creativity and interior design merge in a language contaminated by contemporary influences.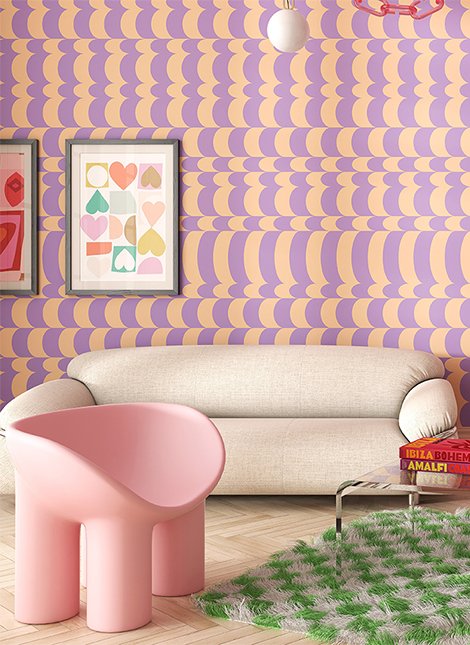 Murals have 
45 collections
186 colourways
Four different print supports
eco sustainable inks
Bespoke service
tailor-made projects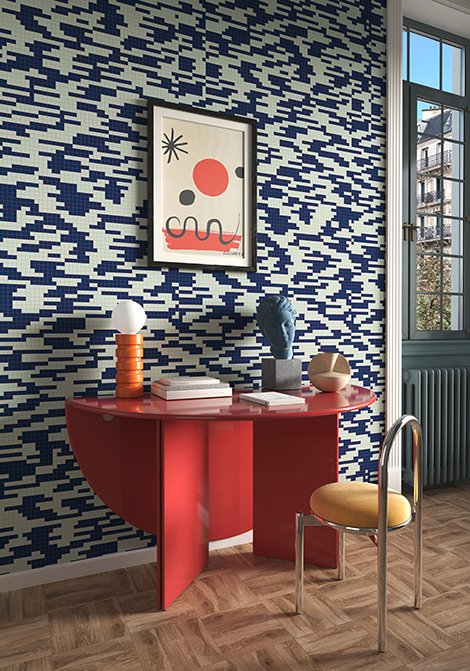 Explore our 2023 nature collections to find inspiring new ways to bring the beauty of the outdoors indoors. Flowers are an exquisite and easy way to add life and natural beauty to your interior space. High-definition printing technology enables us to create a large variety of floral designs, ranging from abstract, graphic flower motifs to romantic and digital images. 
The trend of flowers this season is very strong and open to different interpretations. Declined in the form of prints, 3D décor and also proposed as faithful reproductions of nature, in micro or macro versions.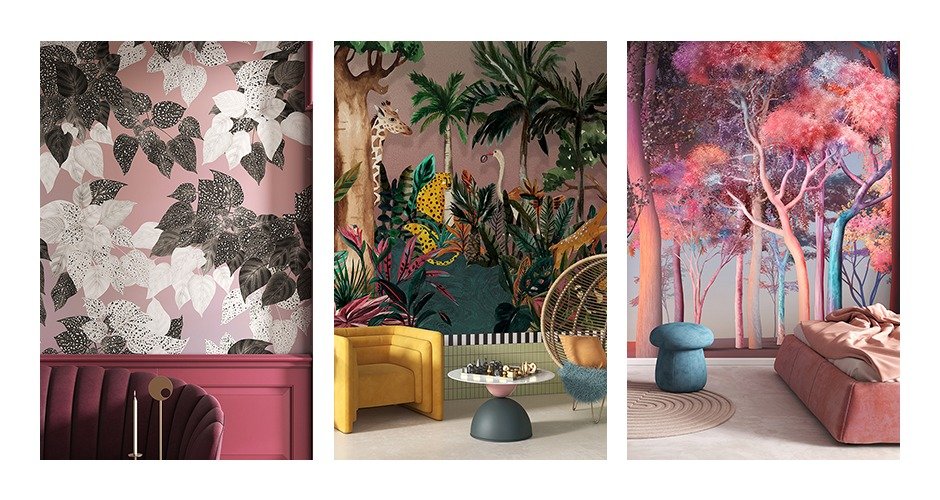 What are your favorite patterns for 2023?

Murals can help you find the perfect print to spark inspiration and ideas for your next creative project by choosing from psychedelic swirls, digitally inspired patterns and nostalgic novelties. After seasons of neutral "stay homestyle" looks expect consumers to gravitate 
towards items that put the fun back into design. It's time to invest in uplifting print design, bold, artistic colors! 
The key colors in this theme have an authentic, rich mood and ingrained optimism. Trending colors will be red, pink, lavender, apricot, blue, green and yellow.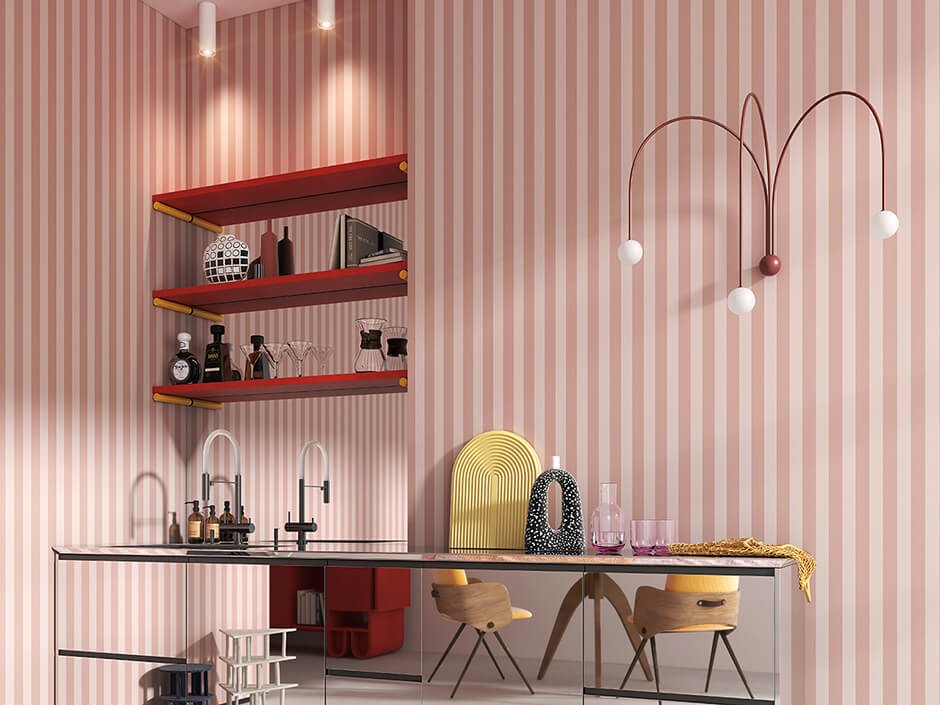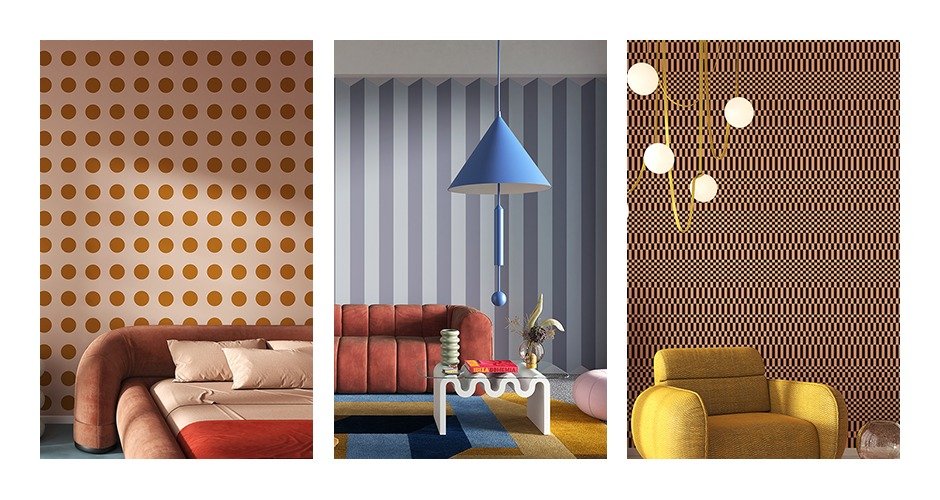 2023 is the perfect time to embrace bold and vibrant prints: camouflage, pied de poule, animal skins - these are just some 
of the most fashionable prints in the interior for next year. Leopard print is one of the most trendy prints, or at least as fashionable as marble and checkboard print. 
Yes, animal prints are back in fashion, but updated with fresh and Insta-ready looks that pop will offer the perfect way to peacock, onscreen and in real life. With a little creativity, you can create a unique and stylish look in any space.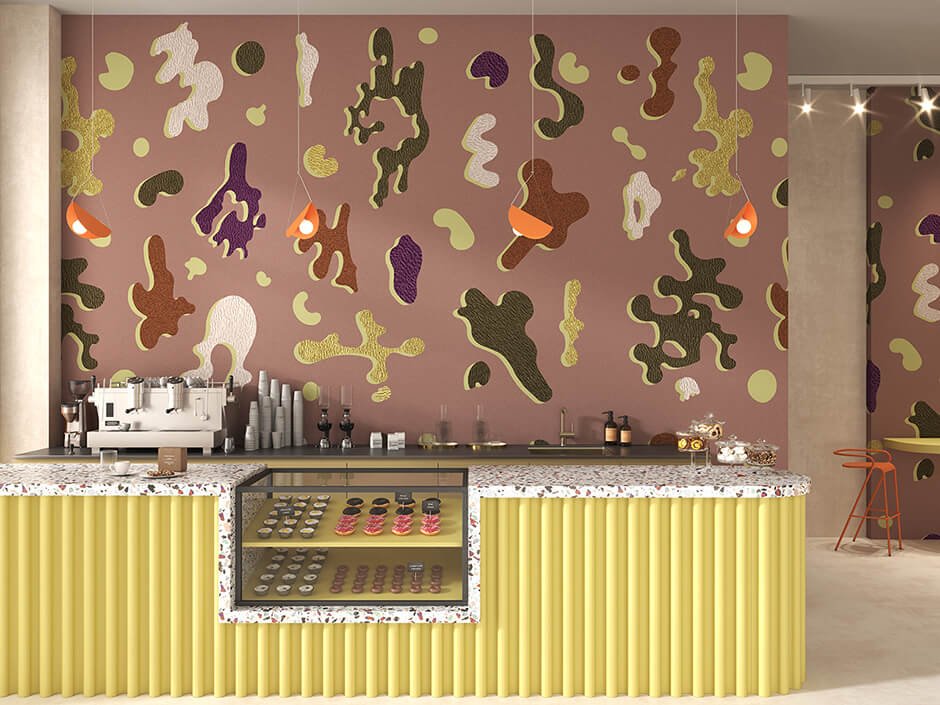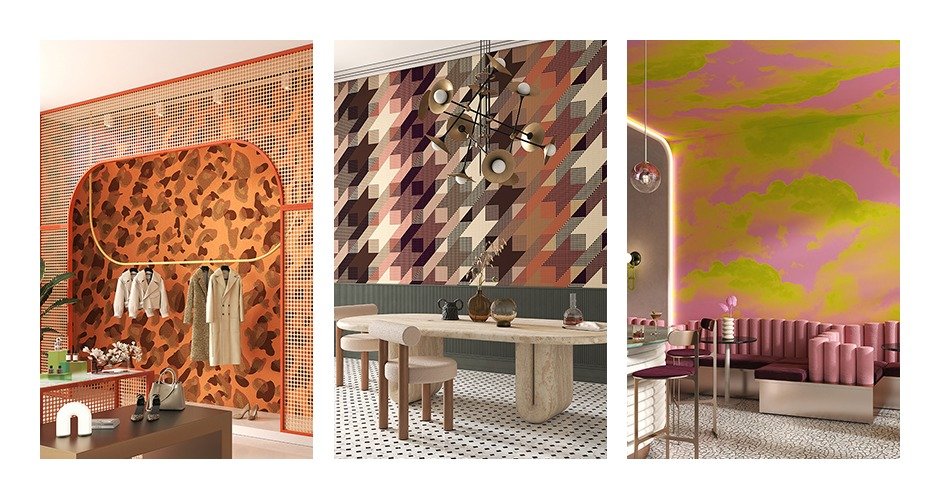 Bespoke Service
Murals assist the customer throughout the design and construction phase of the project in order to develop a tailor-made design that adapts perfectly to the surface and the space that hosts it. Our team of experts is able to modify, size,  adapt and position the various graphic 
subjects according to the customization needs. Each decorative solution thus comes with a unique design idea, the expression of a new way of understanding the design of wall coverings. 

Murals can also create custom graphics: design your space and let's evaluate customization together.