Look into Nature's story
Nov 10, 2023
Founded in 1953 with a history of nearly 70 years, ADAL has more than 250 employees, with a factory in Japan where more than 100 employees work and a large-scale affiliated factory in China. It is one of the largest companies in the Japanese contract furniture industry.

With main clients in the food and beverage industry, such as restaurants and cafes, ADAL has also provided many furnishing solutions to hotels, hospitals, schools, offices, and other public facilities.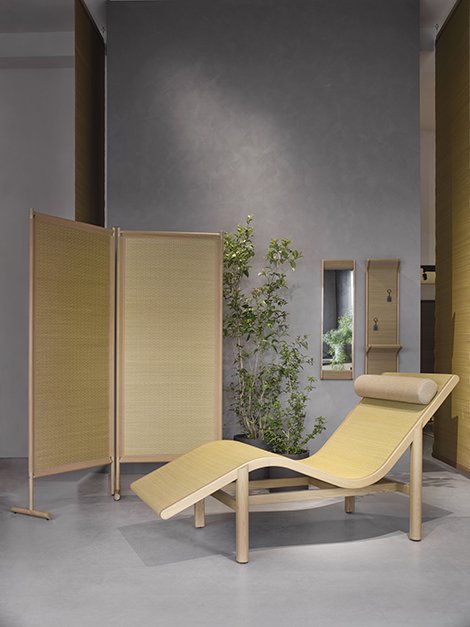 In addition to ready-made products, the company has strengths in bespoke furniture production generated by nearly 100 salesmen and its own factories, which resulted in many sales records for hotel properties, including well-known hotels. In recent years, we have been strengthening communication tools that incorporate digital technology centered on high-precision 3D data, and our company is also characterized by a flexible management policy that matches the trends of the times.

The company name ADAL is an acronym for Adviser for Amenity Life.
The company's philosophy is to create an environment for a richer life through furniture and Look into Nature is a brand that expresses that philosophy more strongly.
At the Milano Design Week 2019, ADAL launched the original furniture, which focused on the Japanese traditional material 'Igusa' (rush) with the theme 'Look into Nature.' Three years have passed since the 1st collection; Look into Nature is presented with a new perspective as a part of rebranding. The new theme is 'Harmonizing Landscape'.

The brand features the harmony among people, things and spaces cultivated in the Japanese lifestyle. In an uncertain situation worldwide, ADAL wants to propose values for people to live affluently through this brand.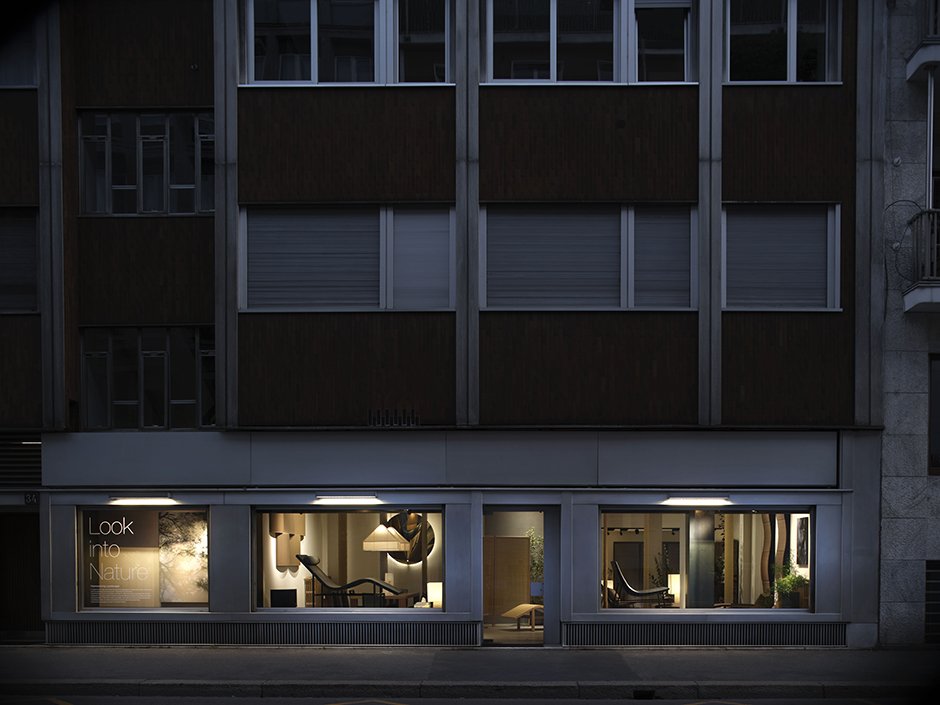 In Japan, how to relate with things and spaces is aggregated in constructing relationships, such as respecting their harmony and enhancing the environment. Lateral thinking looks at four seasons and how to utilize materials in our Japanese view of nature from its unique culture to convey the difficulty and awe of coexisting with nature.

Paying attention to this view of nature again, we propose that things should exist in a landscape where our actions and behaviors become part of it by presenting 'Harmonizing Landscape' as a part of 'Look into Nature.'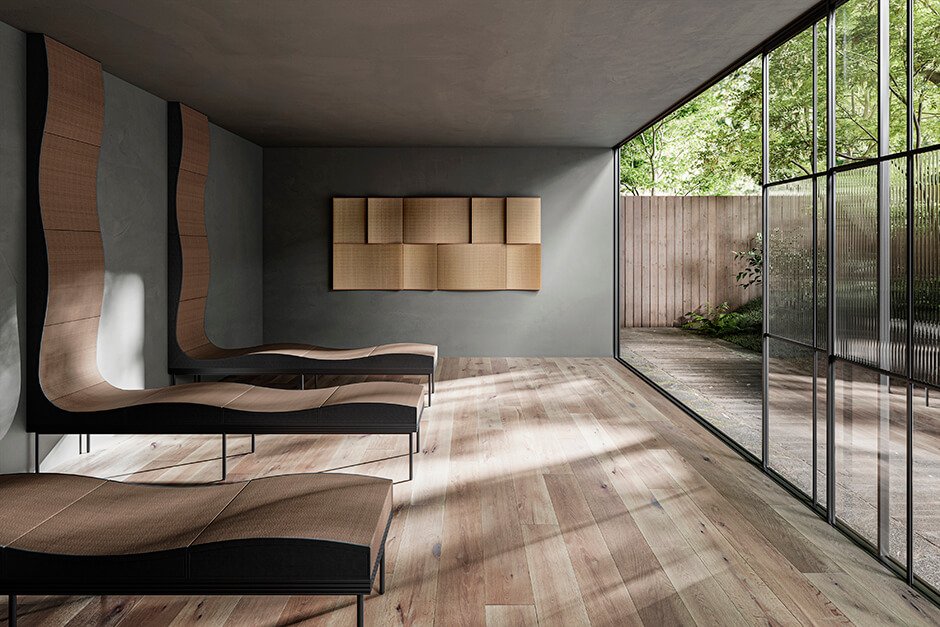 Look into Nature 'Harmonizing Landscape'
・ People, things and spaces become one landscape
・ To live together is to accept each other
・ Nature is not a part of human beings, but human beings are a part of nature.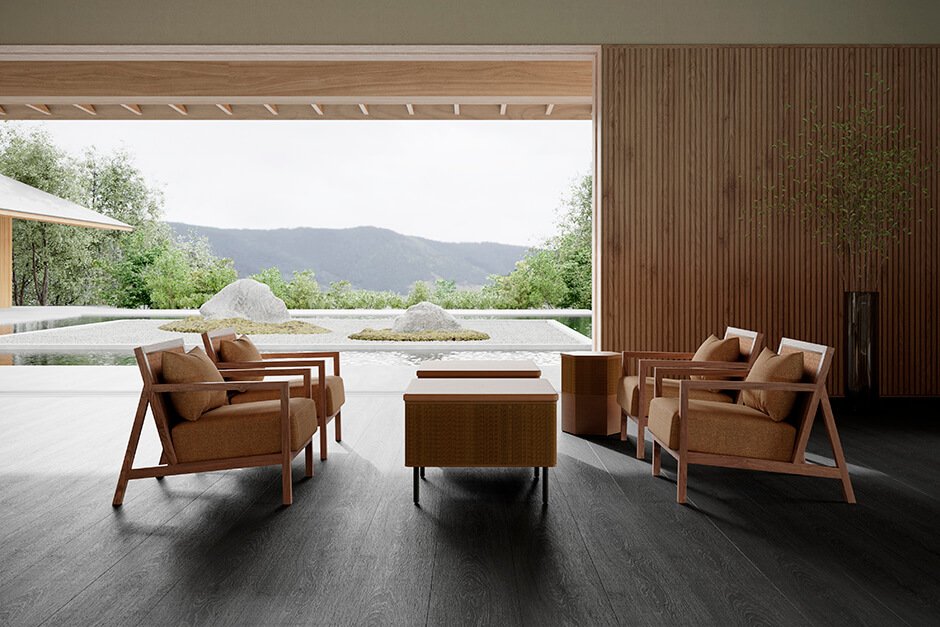 Materials and color tones.

ADAL proposes the hue and the furniture texture that creates a landscape harmonizing with nature. The tone of colors is adjusted to play a supporting role in making the most of the environment. As a result, the characteristics of the environment are respected, and the colors of natural materials are strengthened so that they become familiar with the environment. It proposes to create a landscape that gazes at nature from the comfortable relationship between people, things and nature.

Igusa patterns.

A-PATTERN has a three-dimensional texture, as the word 'knit' represents. A series that creates a three-dimensional depth on a flat surface, synchronizing with the color scheme of oak and walnut materials. It is adopted for products that are often used as a flat surface, and its profound expression brings out the tranquility with depth.

M-PATTERN- A lustrous look generated by a three-dimensional expression tied like a rope. It features a strong waviness and luster in a single-color weave. By finishing the edges and the wood parts in the same color, the silhouette is adjusted and becomes an element of 'ground' in the space. The uniform expression enhances the texture of the rush.