5 trends designers can't wait to say goodbye to in 2022
Jan 11, 2022
Regardless of being in fashion or in the way we design our houses, trends come and go. And, after two crazy years of unprecedented changes in how we live, work, and play, it's no wonder that popular looks and trends are evolving in the new year. But, while there are some amazing trends to look out for in January, there are a few that we may want to avoid.

Here are some of the trends that designers are looking forward to saying goodbye to in 2022.

1. White on white

While there is minimalist beauty with white walls, cabinets, countertops, etc., some designers believe this trend will fade by 2022. So instead, people lean toward a splash of bold color, contrast, and eye-catching components to create a more maximalist style.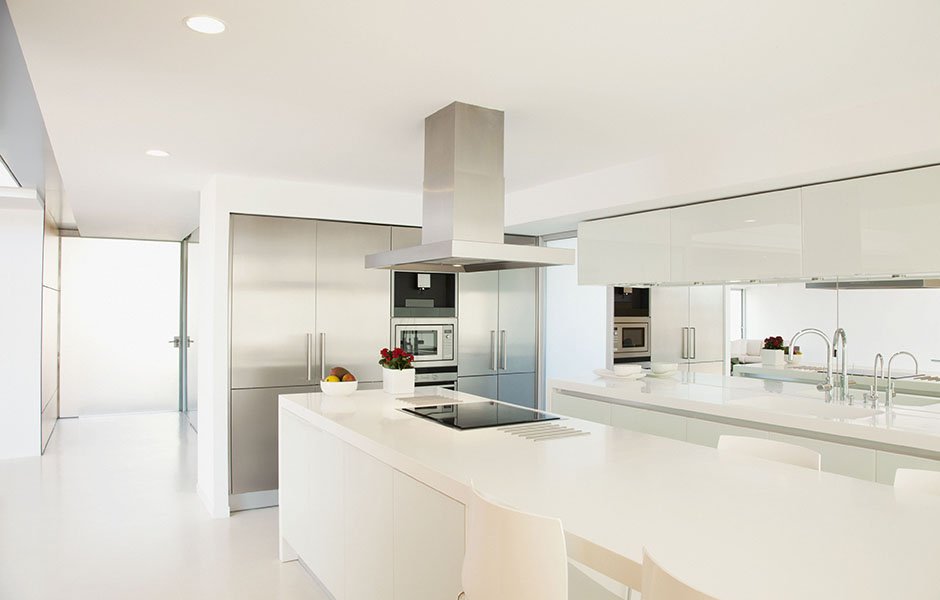 "White walls are timeless, but once you add white cabinets, white furniture, white accessories, and more, the interior of your home begins to look and feel uninviting," says Emily Spanos of Emily June Designs. "Weaving in bursts of color and doses of warmth creates a home that feels far cozier and inviting!"

The same may be said about all-white kitchens. While they have been popular in recent years, designers state they're taking a significant dip in popularity.

2. Minimalist style

It's not just 'all white'—the minimalist trend is fading in popularity overall. The "less is more" philosophy is no longer popular; instead, designers are seeing a shift to timeless decor, grand art, and statement furniture over the simplistic elements.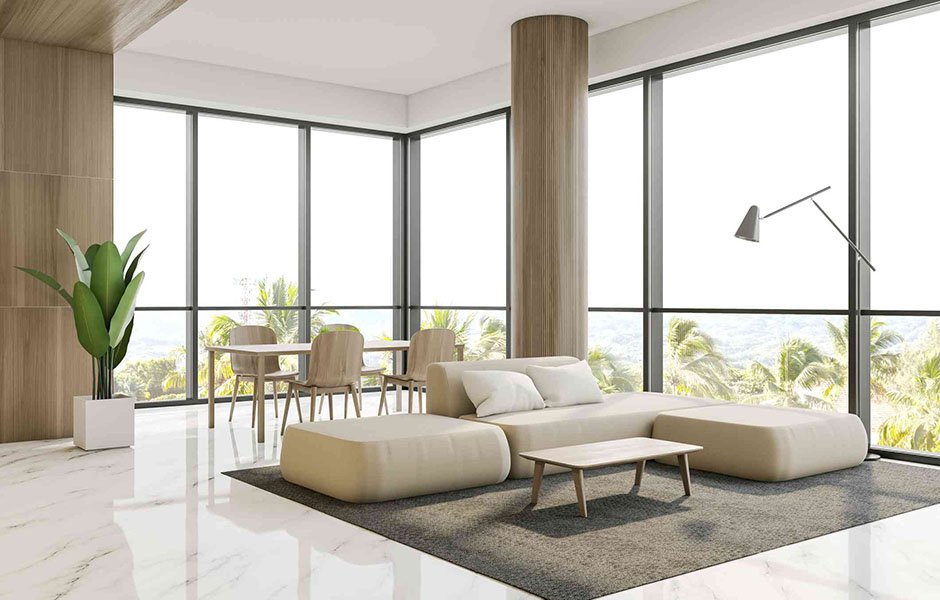 "Minimalism and mid-century everything [is] being replaced with a trend towards more 80s and 90s inspired looks, maximalism, and more traditional styles—à la the 'grand millennial look," shares Stephanie Purzycki, Co-Founder and CEO of The Finish.

3․ Harsh lines & layouts

Round, organic shapes (in both design and décor) or statement items with a powerful, yet softer feel are one of the year's biggest trends.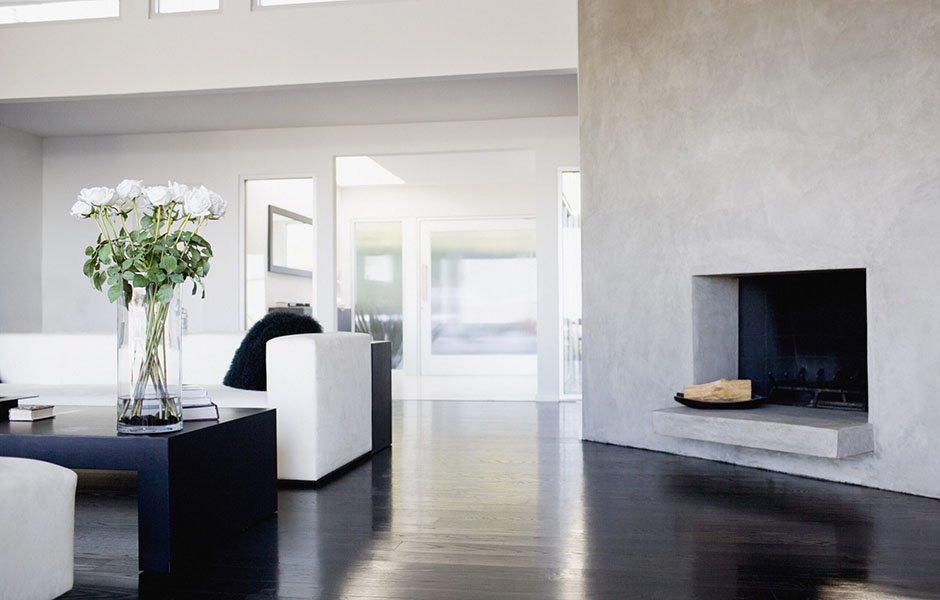 Because people are continuously overstimulated (think social media, technological gadgets, work-and-school-from-home, etc.), less 'harsh' designs can make their homes seem safe.

"Hard, strict lines and layouts will soon go away and be left in 2021," shares Channa Alvarez, Interior Designer at Living Spaces. "Instead, round, organic shapes to soften the design will be big in 2022. Furniture like poufs and coffee tables without hard corners will be more popular to bring a softness into the space."

4. Boho style & open-concept spaces

There's something to be said for bohemian style: whites, creams, fuzzy blankets, plants, and an overall relaxed vibe—not what's to like? But as we head into 2022, some designers are kind of over it.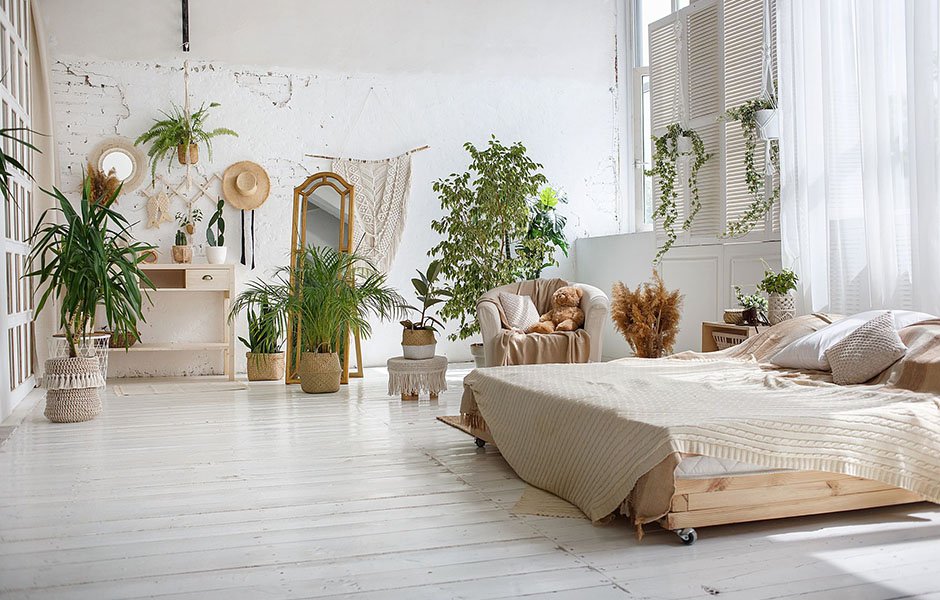 With this perspective comes a shift away from the 'flow' style—all house areas seamlessly leading into one another, open concept floor plans, and open shelving - to feel a bit more sophisticated.

5. Neutral Outdoor Areas

As far as the exterior of the house goes, there are some shifts there, too. Specifically, a switch from neutral tones to more colorful and welcoming furniture, toss cushions, and plants.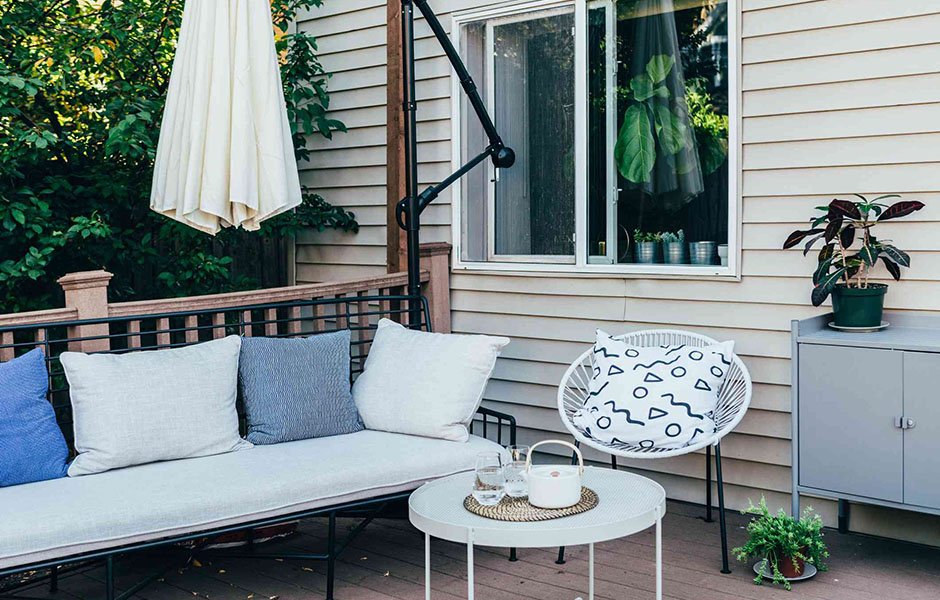 "The gray and stainless steel look that's dominated the past few years, from kitchens to patio furniture, is finally on the way out," shares Chris Campbell of The Charming Beach Company. "We are looking forward to bright primary and jewel tones. Something that perks up the mood a bit. Unpretentious and comforting."