How to get monochrome magic: Black and white interior design ideas
Jan 11, 2022
Due to their timeless elegance, interiors in black and white are always in great demand. Even more so because the color scheme may be used in any interior design style. However, achieving a precisely styled appearance might be more complicated than it appears. To maintain their sophisticated appeal, these spaces demand balance. Here are some ideas to assist you in nailing the style.


Play with scaling to find the right balance
Black and white interior design provides endless opportunities for tricking the eye to get the desired appearance. Whether used on walls, ceilings, or floors, both colors can make spaces appear taller, shorter, longer, or more profound. White walls make a tiny room look larger, while appropriately scaled monochromatic furniture and accessories give a balanced dynamic that makes the space feel planned and put together.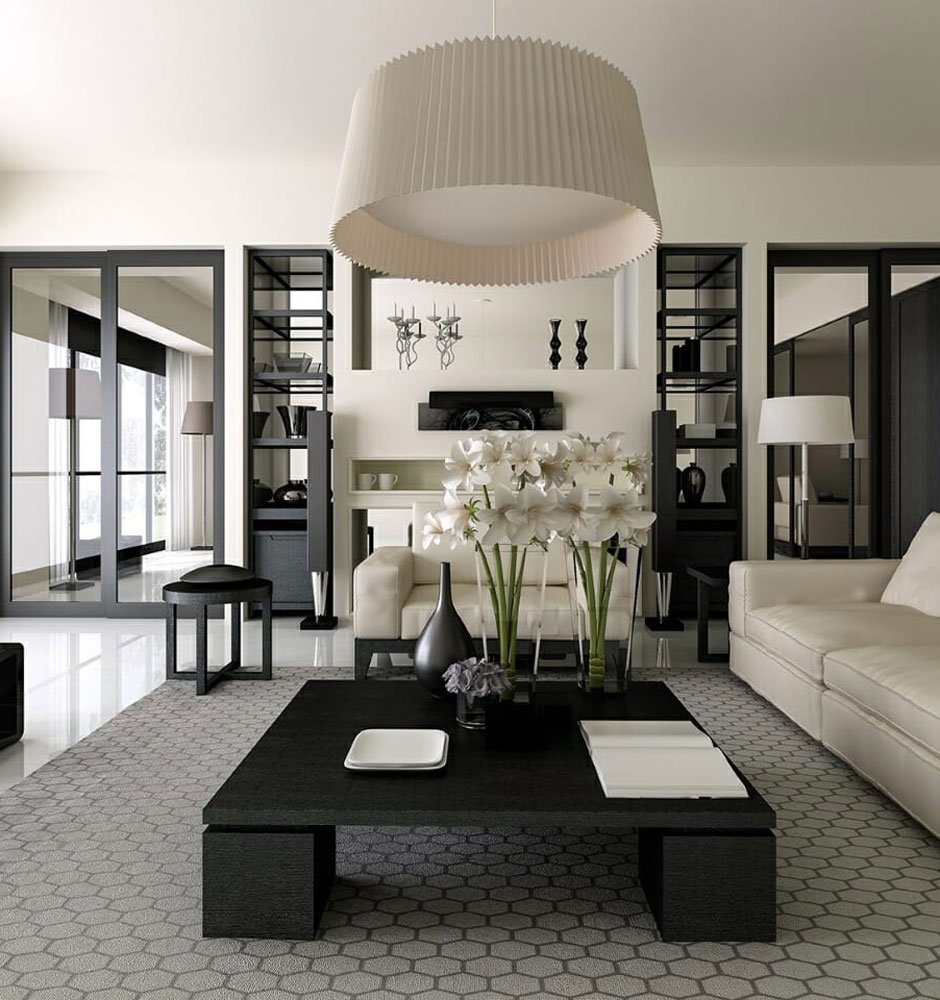 Use patterns to shake things up

When it comes to black and white living room decor, patterns are a good idea to avoid the space appearing too strict or dull. Sleek modern lines are ideally supplemented by intriguing forms, abstract details, and strong graphics such as artistic hexagonal tiles. Then, to balance the room, pair them with solid materials.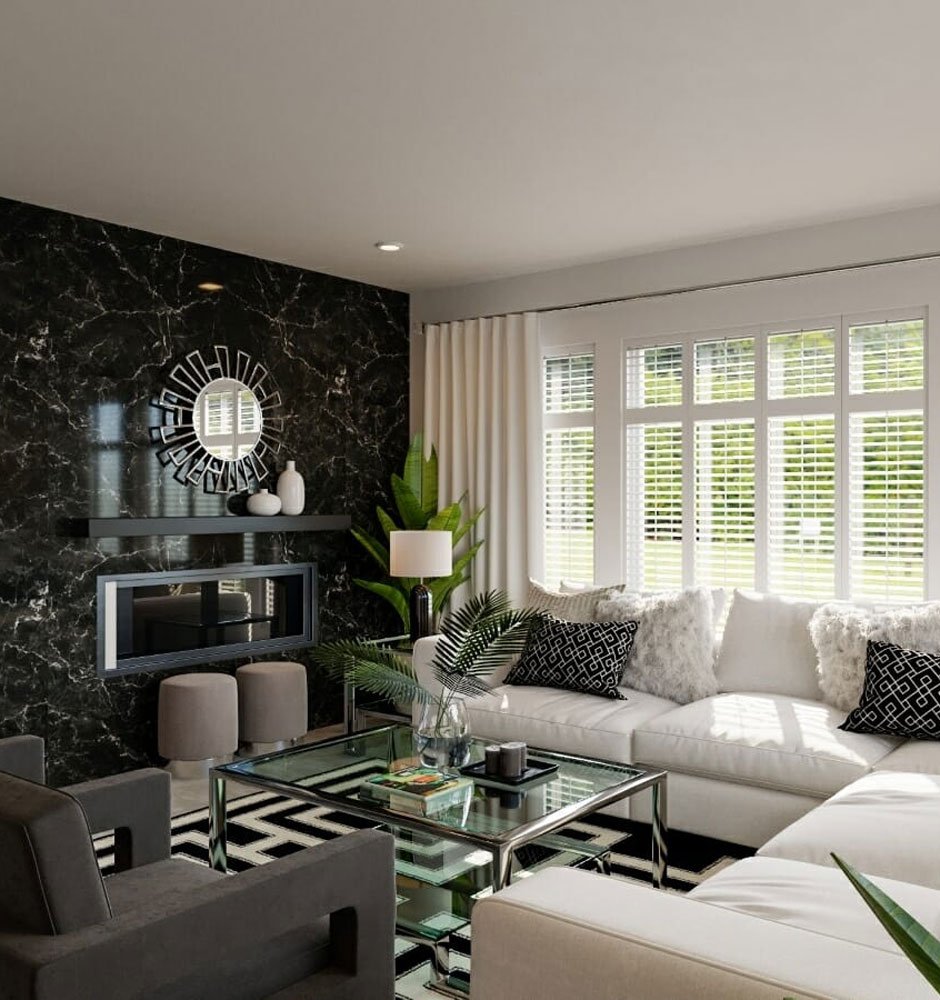 Black and white for creating a stunning bathroom

Black and white design concepts can be used to create magnificent bathrooms just as well. The monochromatic pattern is delicate, elegant, and inviting when set against a neutral gray background. A limited color palette's refined simplicity can be accentuated by discrete natural patterns of materials such as quartz and marble. Ceramic tiles with bold black and white designs on a floor or wall will add more visual interest, and a faux plant will round off the story the right way.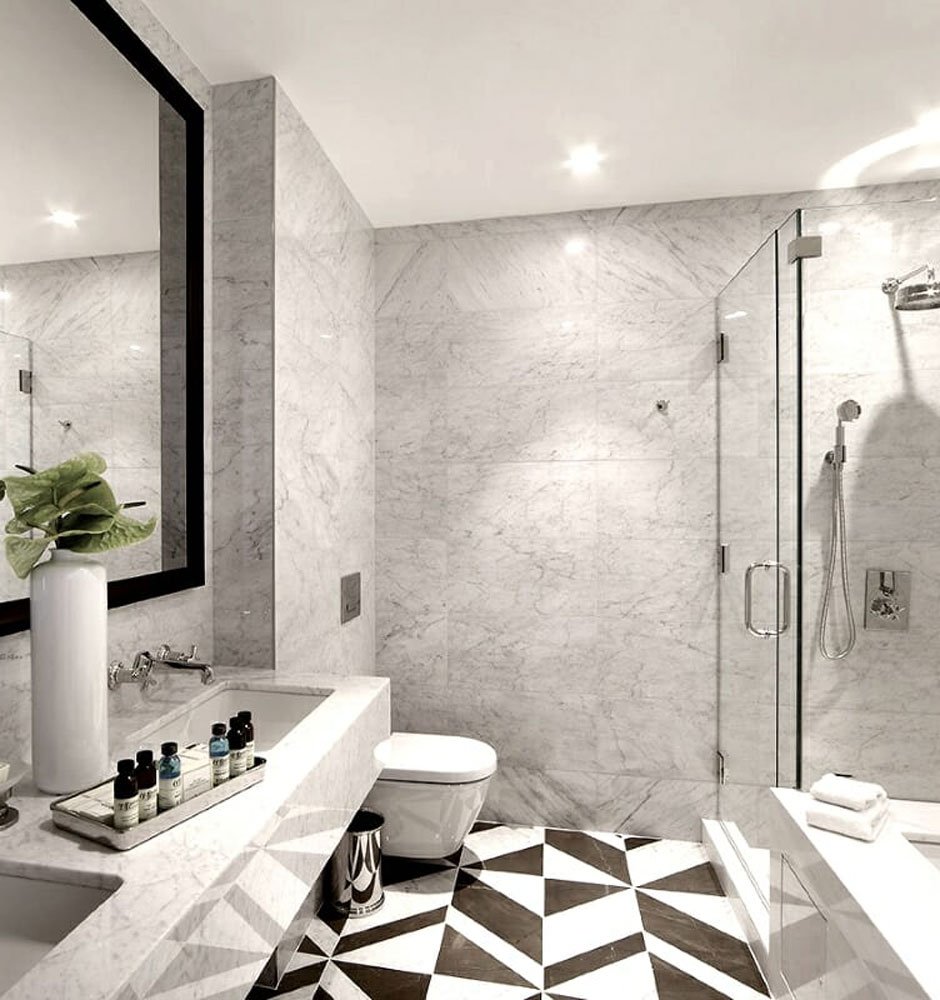 Black as an Accent

Excessive dark colors can convert a trendy black and white interior design into a depressing, enclosed cave, while too much white might feel sterile. To put it another way, the key to achieving a soft black and white metamorphosis is balance. When contrasted with a dark background, bright furniture can add a dramatic, avant-garde flair. Black is used to showcasing each component against a white setting in more toned-down, contemporary schemes.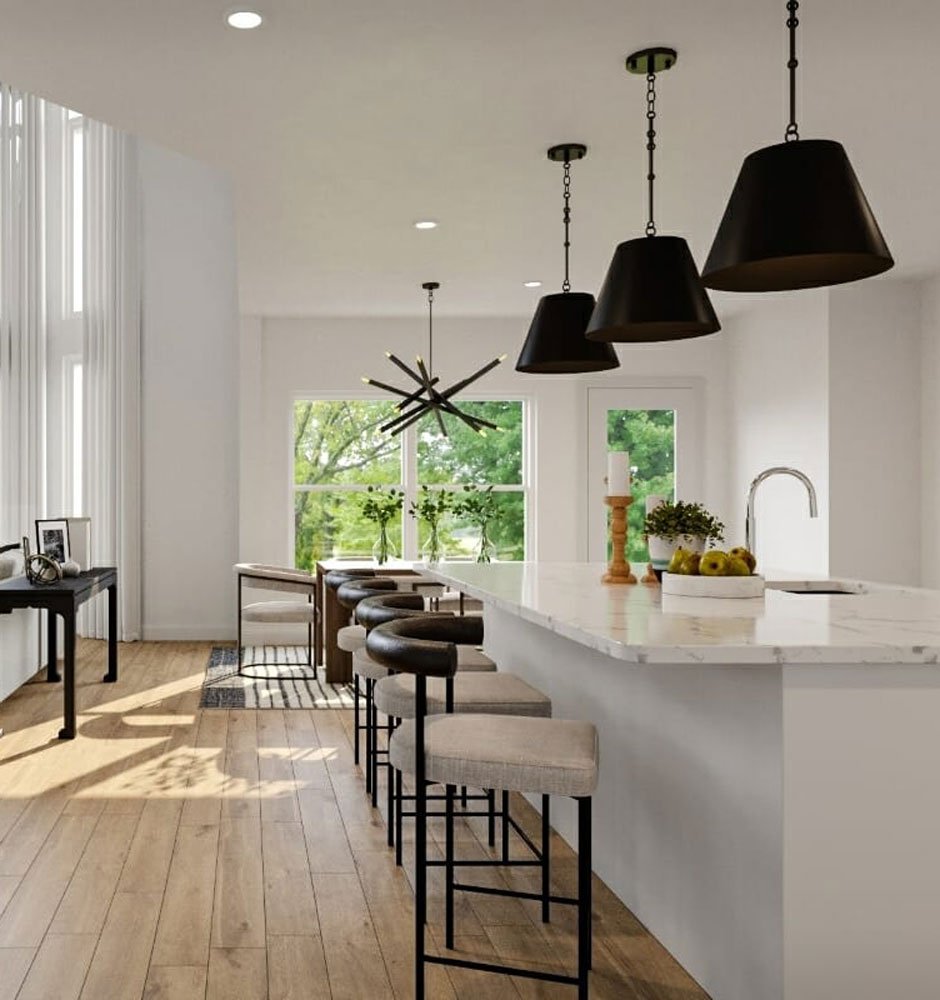 Go bold with a black and white interior

A black and white interior is classic and timeless, offering limitless opportunities for artistic expression as a canvas. In minimalist schemes, oversized furniture with dramatic lines works exceptionally well, especially when mixed with curated art pieces.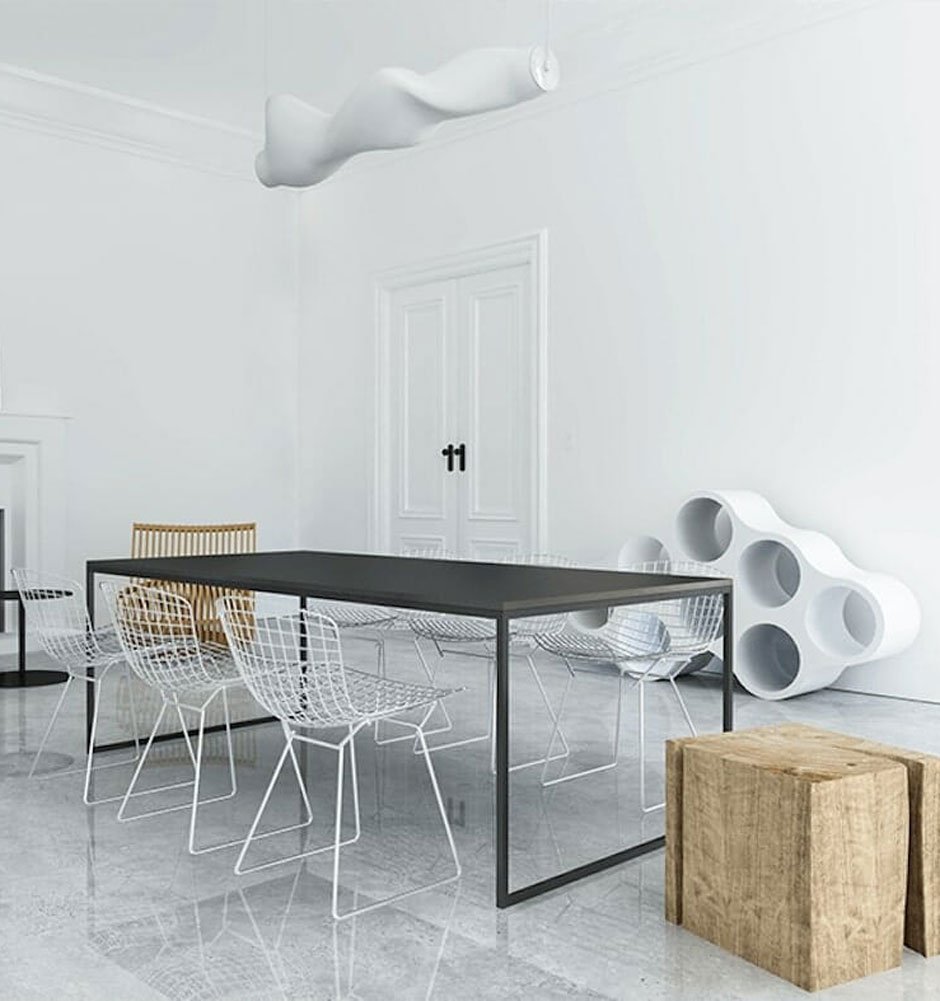 Incorporate pops of gold

Add bursts of gold or other metallics to this traditional color combination to take it up a level. Gold fixtures, accessories, and even veining in marble worktops are excellent ways to add interest to a black and white interior design. Not to mention that they will boost the space's luxurious appeal.