A Passive House community center in Canada focused on social inclusivity
Jan 24, 2022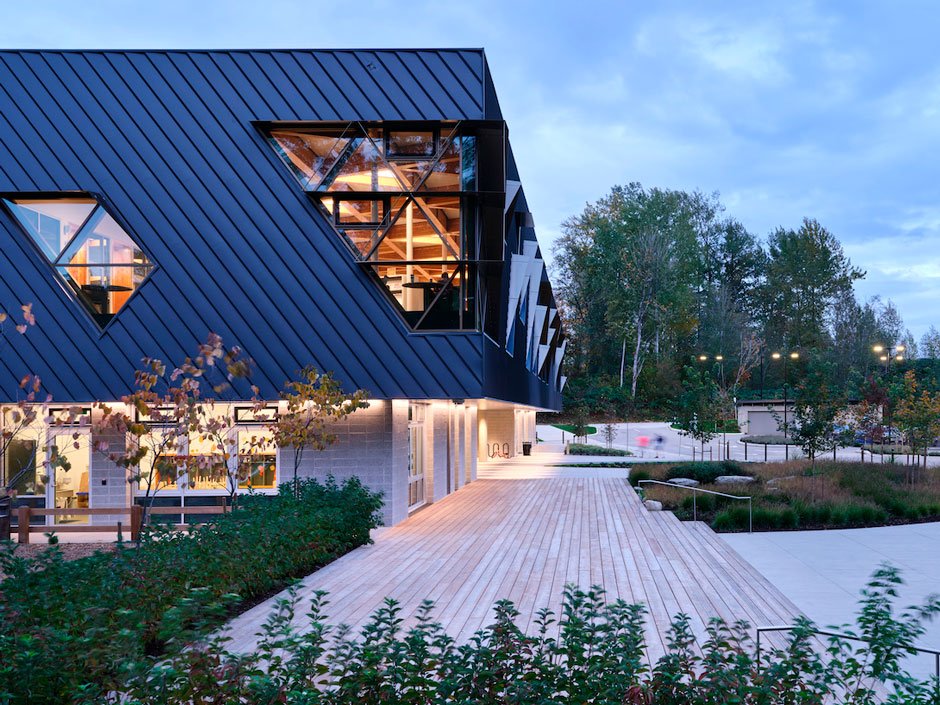 Canadian design firm hcma recently completed a large-scale, mass-timber community center in British Columbia that has been certified as Passive House. The 7,060 sq m Clayton Community Center in Surrey, part of the Metro Vancouver area, mixes leisure and culture areas with a library and surrounding public spaces.

Community engagement had a great influence on the design development, and in the lack of an industry standard, hcma developed its own social impact framework for the project based on the concepts of equity, social inclusion, sustainability, and flexibility.

Commissioned and run by the local city government, the center involves music and recording studios, a communal rehearsal hall, a gymnasium and fitness center, a community test kitchen, preschool and childcare, a woodworking shop, shared social spaces, and a library. Many of these public programs were formerly held in different facilities, and the city expects to have a stronger influence on the community by pooling them together. There is a communal garden and a playground outside.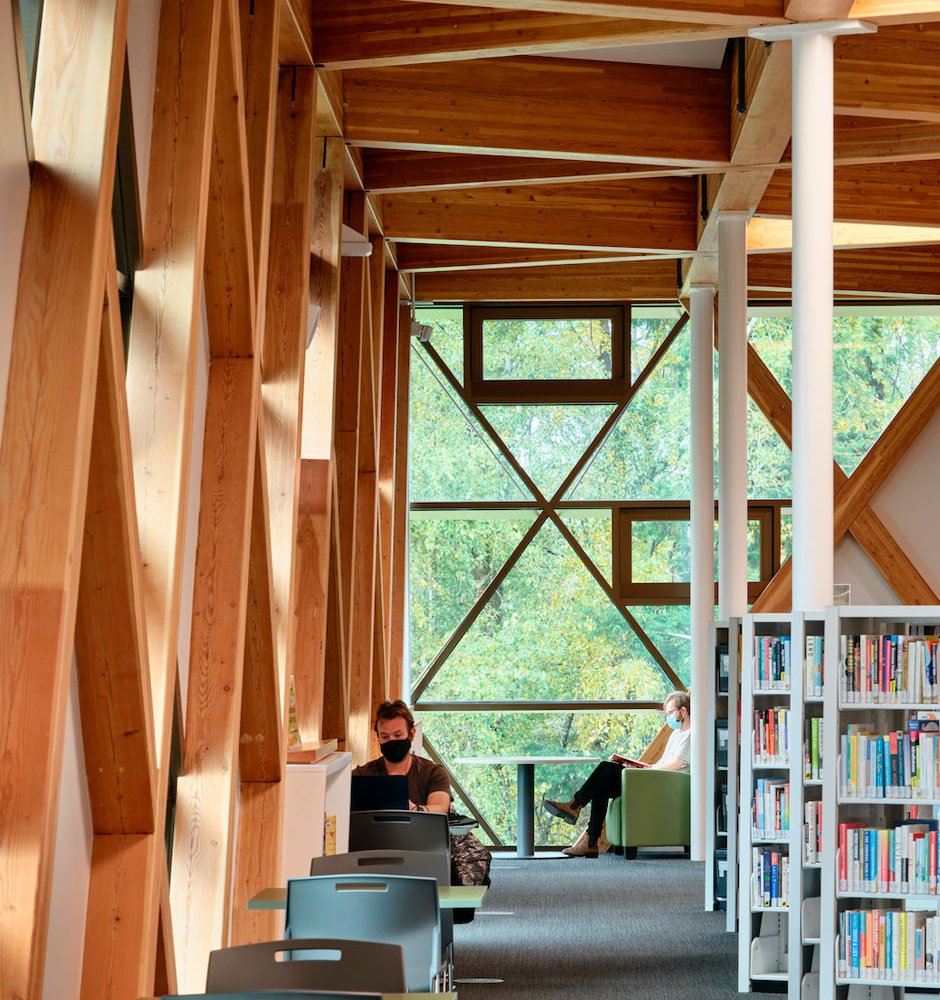 The mass timber structure received Passive House certification for its materiality and ultra-low energy consumption, making it North America's largest non-residential certified project. The structure utilizes 98% less energy than the average performance of similar existing buildings in British Columbia, according to hcma.

"Clayton Community Centre demonstrates what's possible when we prioritize social outcomes alongside design excellence and ultra-low energy use," says hcma principal Melissa Higgs. "We are committed to looking outside ourselves for answers to the rapidly changing needs of people and spaces. We saw the value in opening up the design process to end users to discover the path together. The end result – thanks to the input of these diverse voices – is richer than anything we could have imagined."