Datong Art Museum designed by Foster + Partners
Feb 02, 2022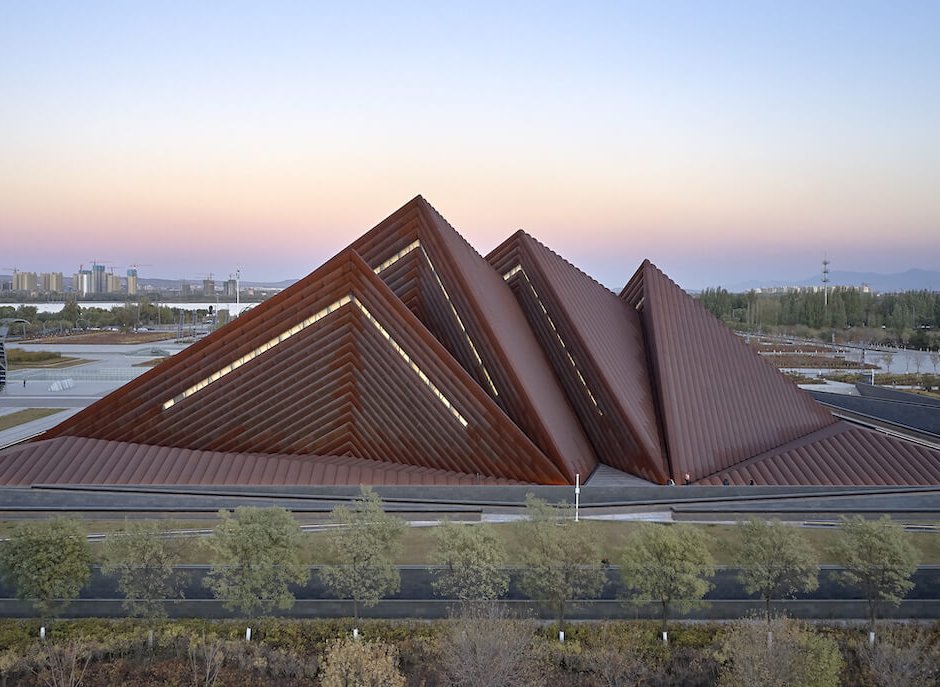 Foster + Partners, whose museum for Roman antiquities opened in southern France, has built a new art museum in Datong, northeastern China. The Datong Art Museum joins neighboring new facilities in a culture-focused neighborhood in a booming portion of the city. The Foster + Partners structure is intended to be a landmark, with a dramatic set of staggered pyramidal shapes reminiscent of Jorn Utzon's renowned Sydney Opera House.
Being sunk into the ground, the building is encircled by landscaped plazas. Inside the museum, visitors are guided by diagonal corridors, meandering ramps, and a sunken plaza. The Grand Gallery, the building's focal point, has opened with a unique display of oil paintings by local artists. This enormous, column-free space, made possible by the complex's unusual roof structure above, is envisioned as the complex's principal social center.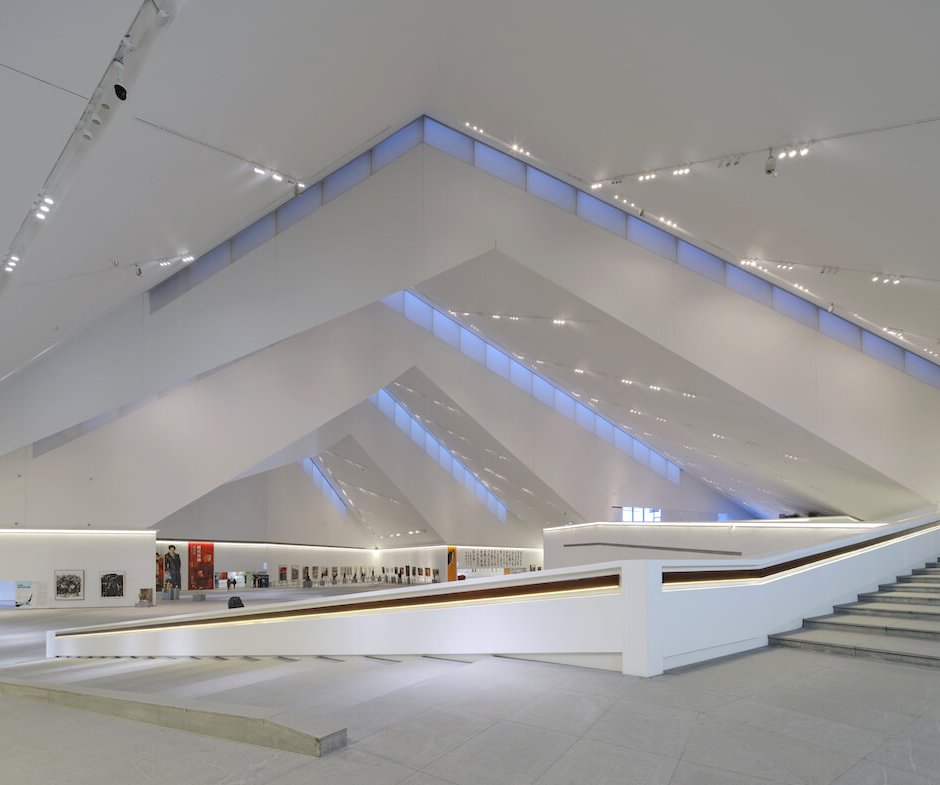 A children's gallery, teaching center, media library, and archive are located around the periphery of the museum, as are other exhibition spaces and instructional facilities. The underground plaza also serves as an amphitheater for outdoor concerts and events.
Natural light penetrates the interior via clerestory roof lights at each pyramid's peak, allowing internal illumination to beam out at night. The direction of these openings also helps in minimizing solar gain, while the building's sinking into the earth is said to lessen energy requirements. Meanwhile, the roof is clad in curved plates of corten steel – it is insulated to twice the building code requirements.