Iconic 2022-shaped building in Qatar to mark historic World Cup year
Mar 01, 2022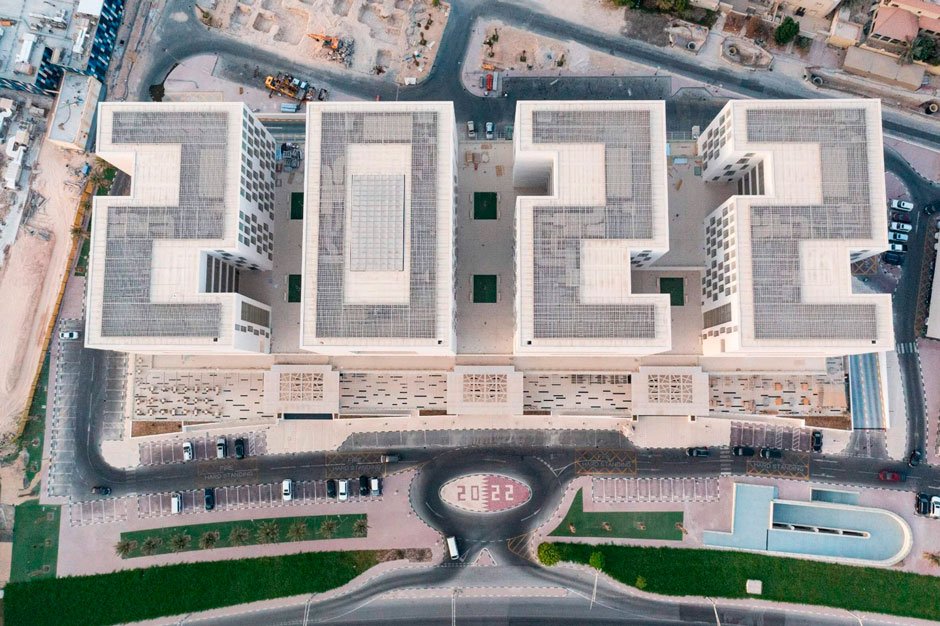 Architect Ibrahim M Jaidah designed a 2022-shaped building in Doha, Qatar to coincide with the county hosting the FIFA World Cup.

The Iconic 2022 building, located in Doha Sports City opposite the Khalifa International Stadium, one of the eight hosting stadiums of the FIFA 2022 World Cup, is described by its developer, Nasser bin Hamad Al Thani, as "the first building in the world to resemble a year."

Jaidah, the principal architect of Arab Engineering Bureau and the man behind the gahfiya cap-shaped Al Thumama Stadium in Doha, designed Iconic 2022 for developer Nasser bin Hamad Al Thani.

"The project is unique because it started with a simple idea," said Jaidah. "Sheikh Nasser said to me: 'Ibrahim, I have a challenging idea for you,' and showed me a 2022 sketch."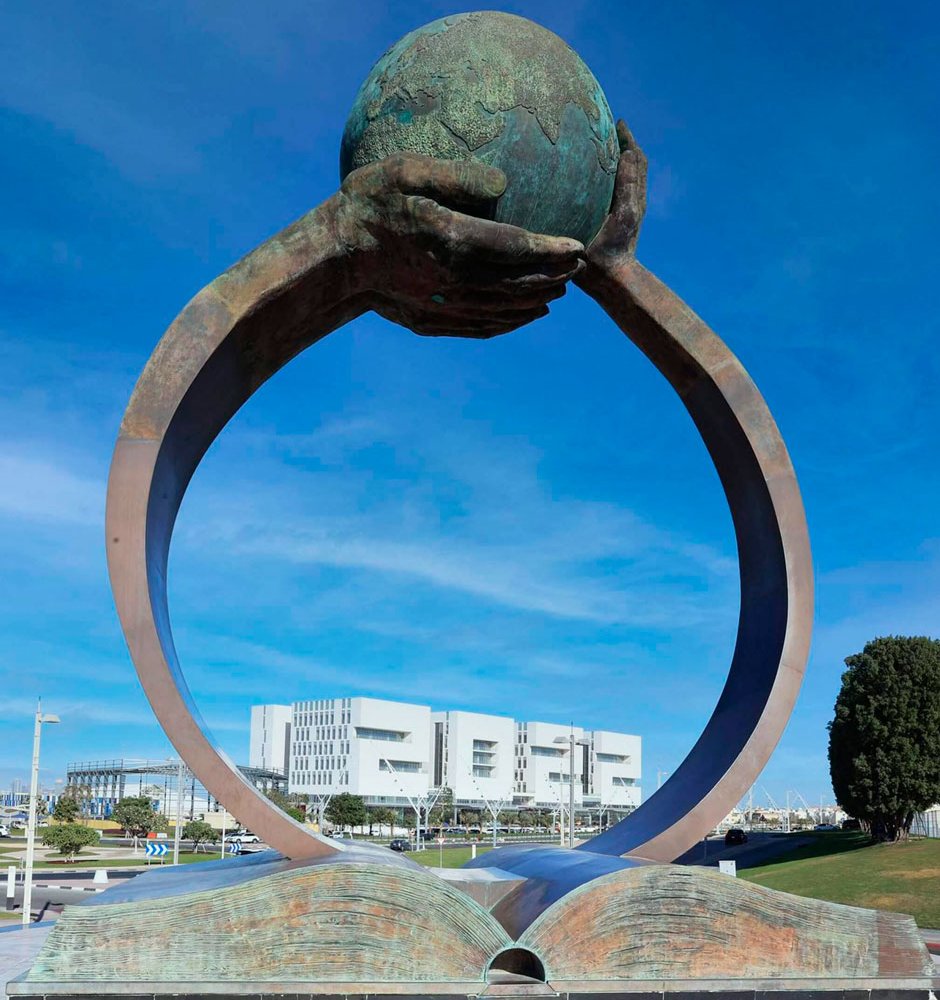 The building is made out of four blocks, each with a stone facade organized around windows to resemble a number two or zero. A two-story podium connects the number-adorned blocks.

A grocery, cafe, and restaurants are placed on the podium's main floor, while a sports center and health clubs are located on the level above. The towers house offices for a number of athletic organizations.

Along with the number 2022 on the front facade, Jaidah wanted the year to be visible in aerial shots, which he accomplished by blending pavement and mesh-covered areas on the roofs of the four blocks.

"We started with how to transform the project from just an idea to a complete design and how it serves the purpose behind its creation," he said.

"On the day I started working on the architectural design I noticed that many photos of stadiums are taken from above, so I wanted to design even the roof in the shape of 2022."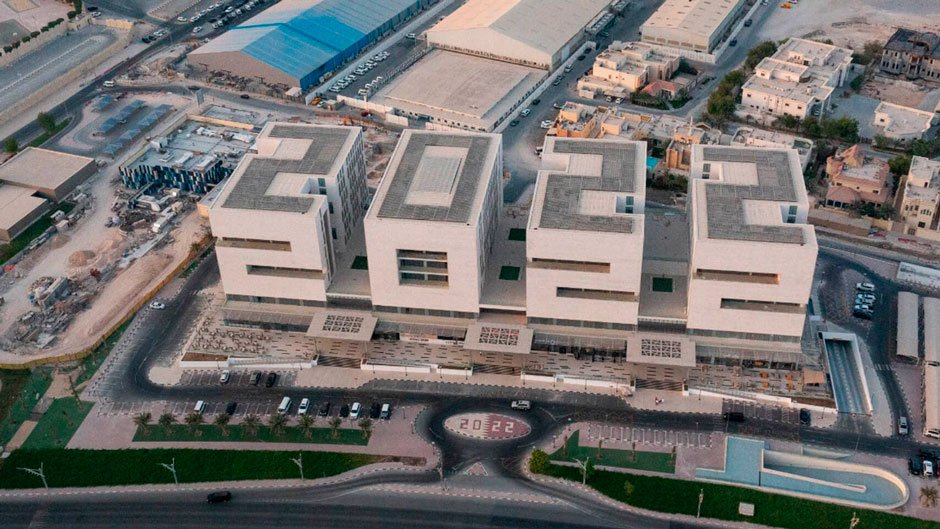 Al Thani believes that, alongside the stadiums, the building will serve as a memorial to Qatar hosting the World Cup.

"We had a design option inspired by the World Cup trophy," he explained. "But, the trophy does not belong to Qatar – the year 2022 belongs to us."

"We wanted to create a building related to the year and the generation that made the tournament happen," he continued. "I want the building to stand as a beautiful memory."