ICON and Lake Flato build 3D-printed House Zero in Austin
Mar 10, 2022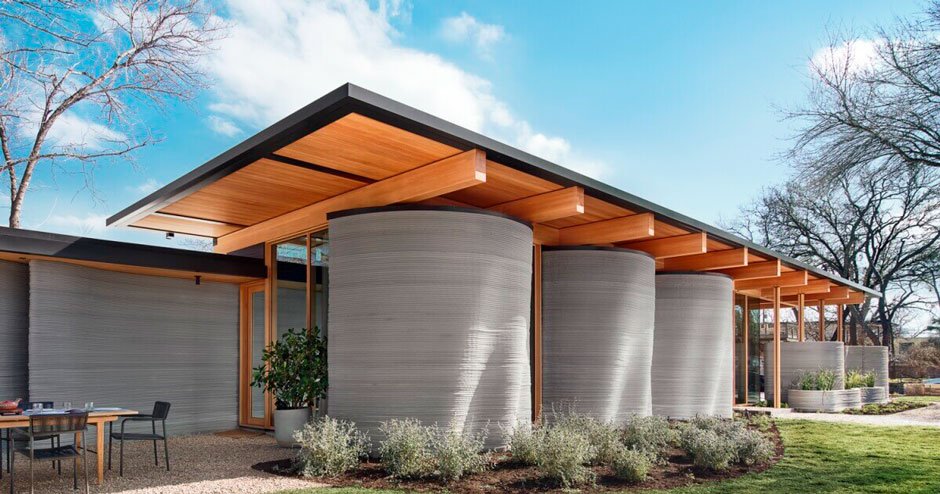 ICON Construction Technology and Lake Flato Architecture have built a 3D-printed modern ranch-style home in Austin to be showcased during the SXSW festival.

House Zero was designed by ICON, the first firm in the US to sell ready-to-own 3D houses. ICON collaborated with San Antonio and Austin-based architecture group Lake Flato.

The house was built utilizing ICON's Vulcan building method and is located in a single-family residential neighborhood in East Austin, Texas.

To create the walls of the 2,000-square-foot (186-square-meter) home, the method employs 3D printing, a technology that mechanically dispenses layers of material based on a computer program. It took 10 days to produce the 3D-printed wall aspects.

"House Zero is ground zero for the emergence of entirely new design languages and architectural vernaculars that will use robotic construction to deliver the things we need most from our housing: comfort, beauty, dignity, sustainability, attainability, and hope," said Jason Ballard, co-founder and CEO of ICON, in a release.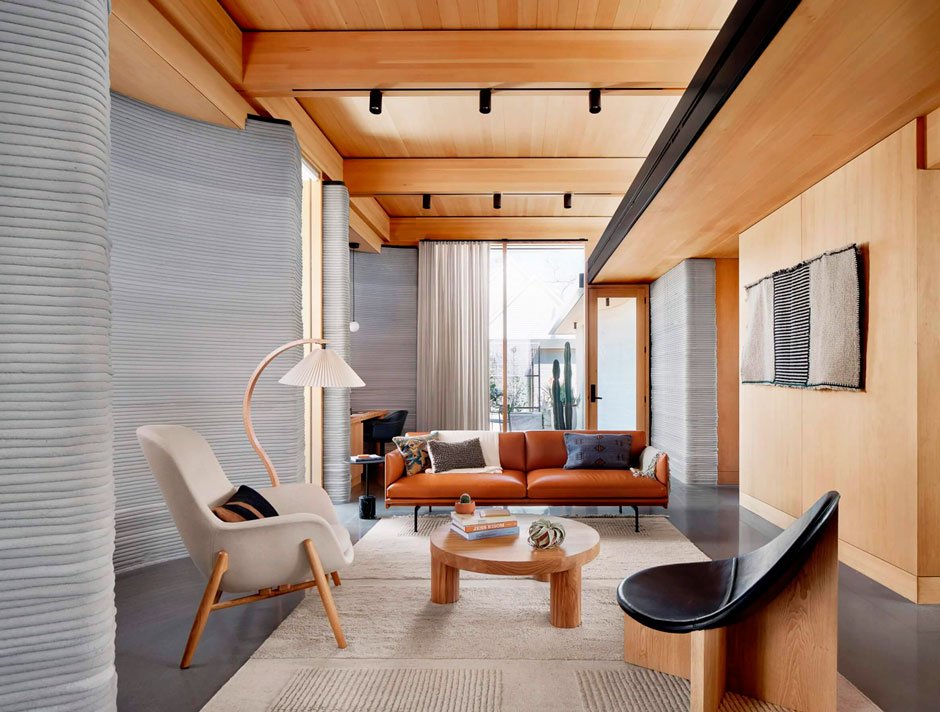 Reinforced by steel, the walls are printed with a proprietary material ICON calls Lavacrete – an airtight cement-like substance while also providing increased insulation.

According to ICON, the home was created with biophilic design concepts in mind, with the smooth curves of the 3D-printed support walls creating "naturalistic circulation patterns throughout the home."

In addition to being able to build houses faster, the technology may allow for the construction of residences like these at a lower cost.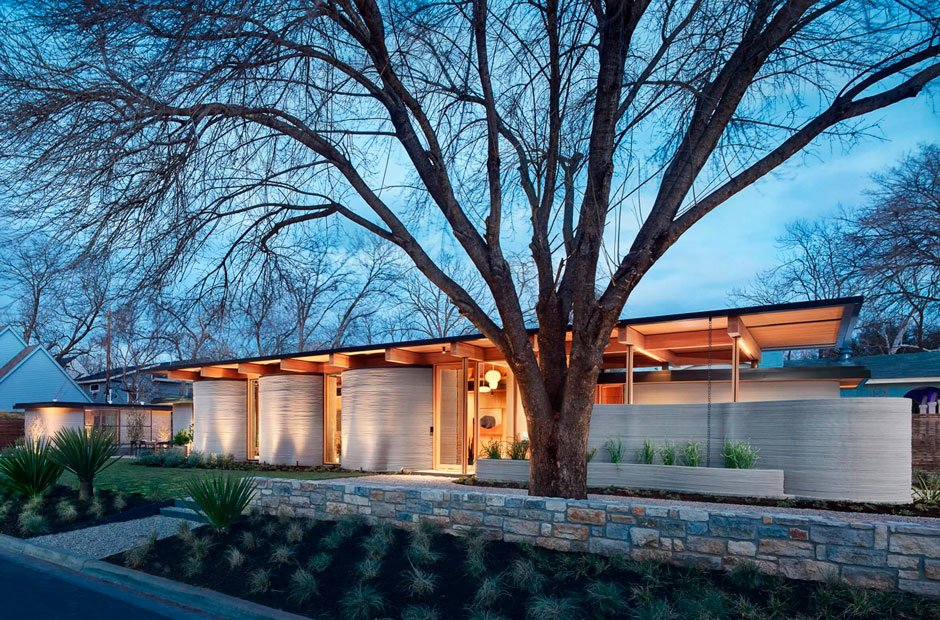 House Zero includes three bedrooms and two and a half bathrooms, as well as a one-bedroom and one-bath dwelling unit. While the outer walls are built of Lavacrete's gentle lines, much of the inner walls, ceiling, and rafters are made of wood.

"It's regional and sensible and welcoming so, in that way, it's what a really good mid-century ranch house wants to be," said Lewis McNeel, associate partner at Lake Flato. "And yet the new technology has freed it from rigid stylistic definitions and easy labels."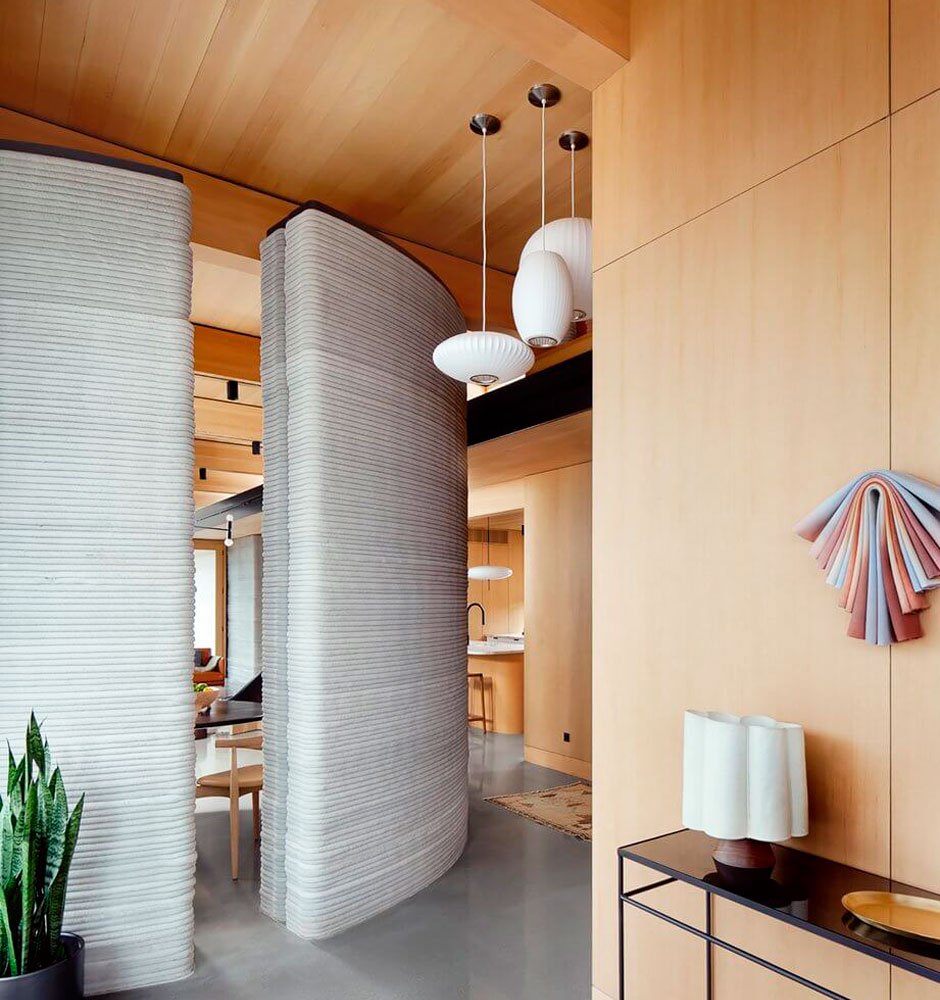 The semi-circular Lavacrete walls that encircle the living room at the front of the house are accented with glass that allows views of the street. Rafters that run the width of the house and protrude into awnings support the flat roof.

The building was completed in time for the SXSW festival, which will be held in Austin from March 11 to March 20, 2022.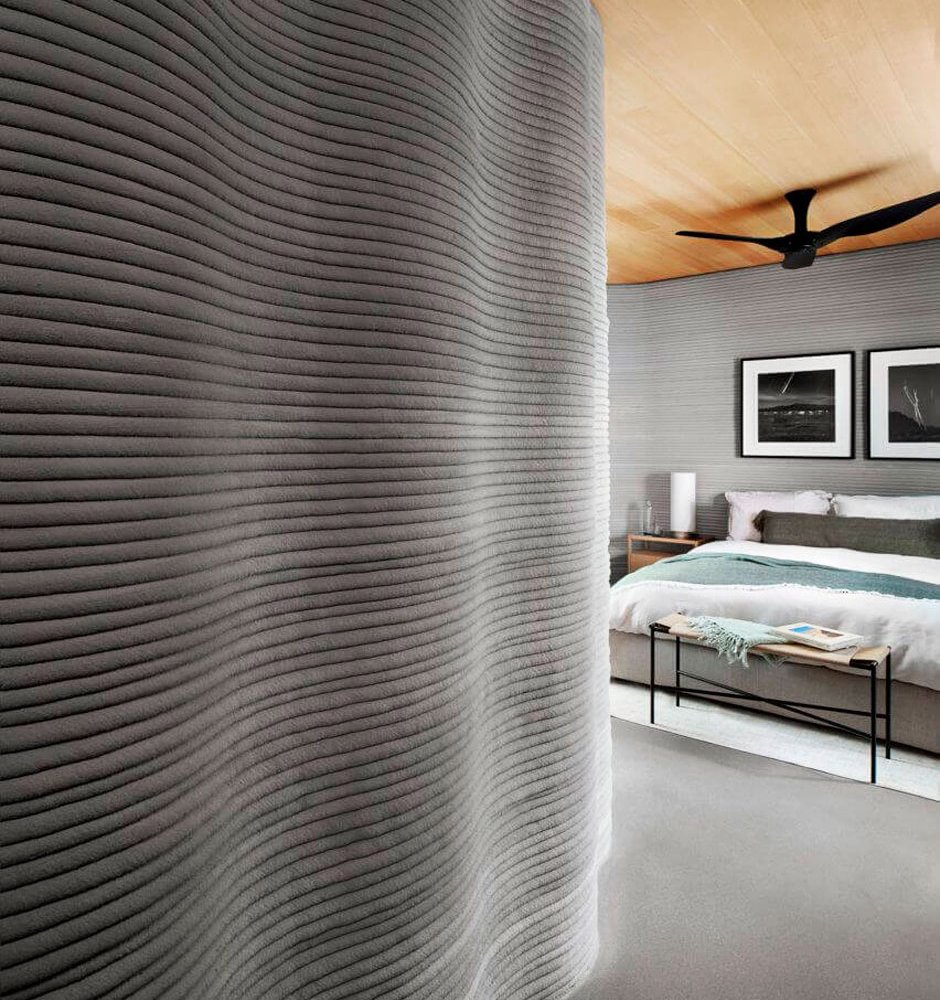 In terms of sustainability, McNeel said that the insulating capabilities and the reduction in material consumed make it a feasible solution.

3D-printed houses are becoming increasingly popular worldwide, including in the United States.

ICON has been involved in this drive, collaborating with designers such as Yves Behar to construct a 3D-printed community in Latin America and BIG and NASA to plan lunar structures.