Bala's SoHo store by Ringo Studio features oversized fitness equipment
May 11, 2022
Ringo Studio in Brooklyn has created a pastel "playground" as the first retail space in New York City for fitness brand Bala, which includes scaled-up versions of its products. Bala distributes weights, bands, and other workout equipment in a variety of candy colors, and was founded by Natalie Holloway and Max Kislevitz, who appeared in the reality TV show Shark Tank.
Madelynn Ringo, the CEO of Ringo Studio and a former retail designer for Glossier, cold-called the duo and asked them to keep her in mind when they established their first real retail location.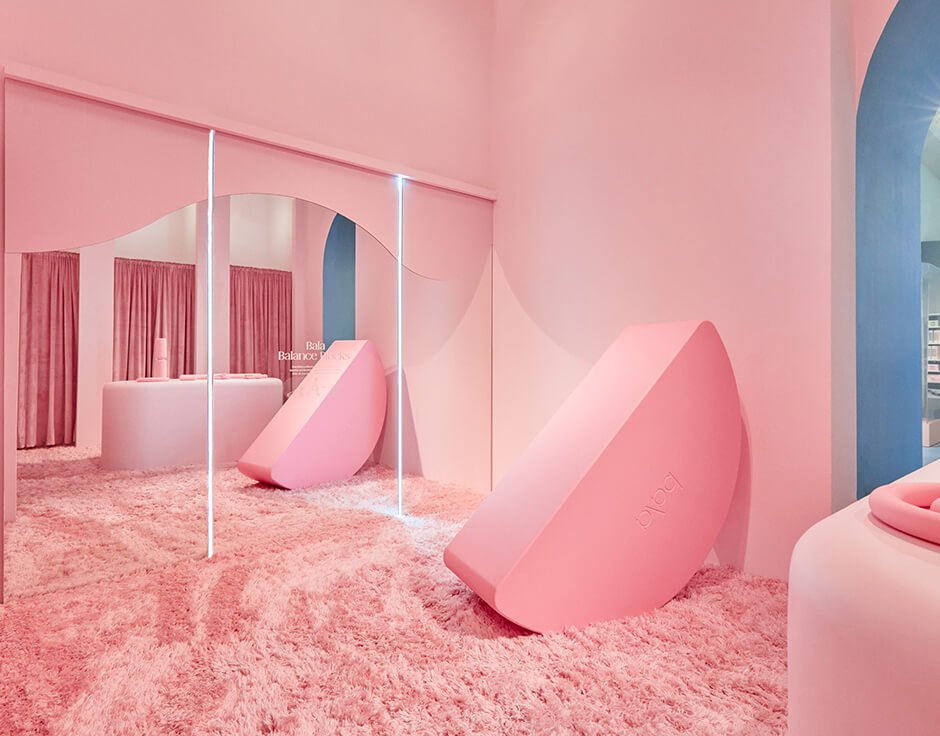 Ringo was recruited to convert the brand's concept into interior design when the opportunity to take over a 1,300-square-foot (120-square-meter) location at 99 Spring Street in SoHo arose. Soft, rounded curves are characteristic of the products, so they were duplicated throughout the store. The store's entrance is hidden under a black arch that resembles The Power Ring, one of the brand's hallmark goods. Beyond it, a pale green counter with a curving top displays a range of weights. Color-coordinated regions complement the shown products.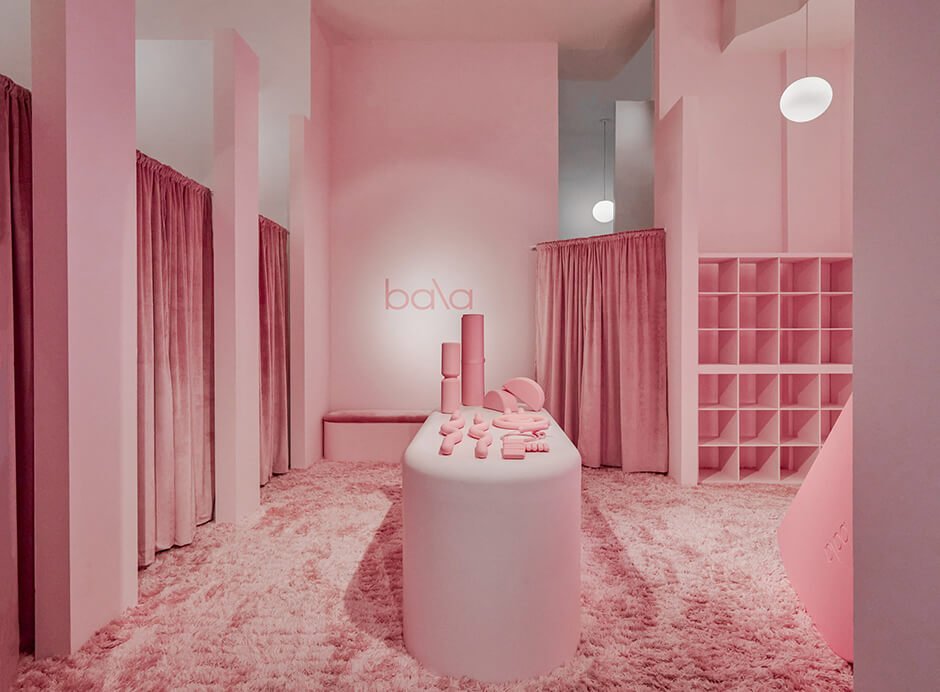 A 12-foot-tall Bala Beam is held up against a mirrored wall with vertical light strips separating it. On the other side, a gigantic reproduction of a Bangle swoops down from the ceiling to form a plush leather bench, which is employed as an ankle weight. A pale blue arch leads to another room with pink walls, ceiling, and counter, as well as velvet fitting-room drapes and a fuzzy carpet. The store will also hold training classes incorporating the various goods outside of retail hours. Pastels have become increasingly fashionable in stores and boutiques in recent years, particularly in New York City. Everlane, The Arrivals, and, of course, Glossier, all chose soothing colors for their city store interiors.