Tiled facade wraps curved convention centre by Woods Bagot and Warren & Mahoney
May 18, 2022
The Te Pae Convention and Exhibition Centre, designed by Australian firm Woods Bagot and New Zealand studio Warren & Mahoney, has a curved exterior tiled in herringbone tiles. The sinuous structure, which overlooks the Avon River in New Zealand, is designed to avoid the typical "big box" image of convention centers. Te Pae Convention & Exposition Centre has a 2,000-seat auditorium, exhibition space, food facilities, and meeting rooms.
Woods Bagot and Warren & Mahoney ringed the building's periphery with glazed foyers that frame outward views, pushing these functional sections to the center.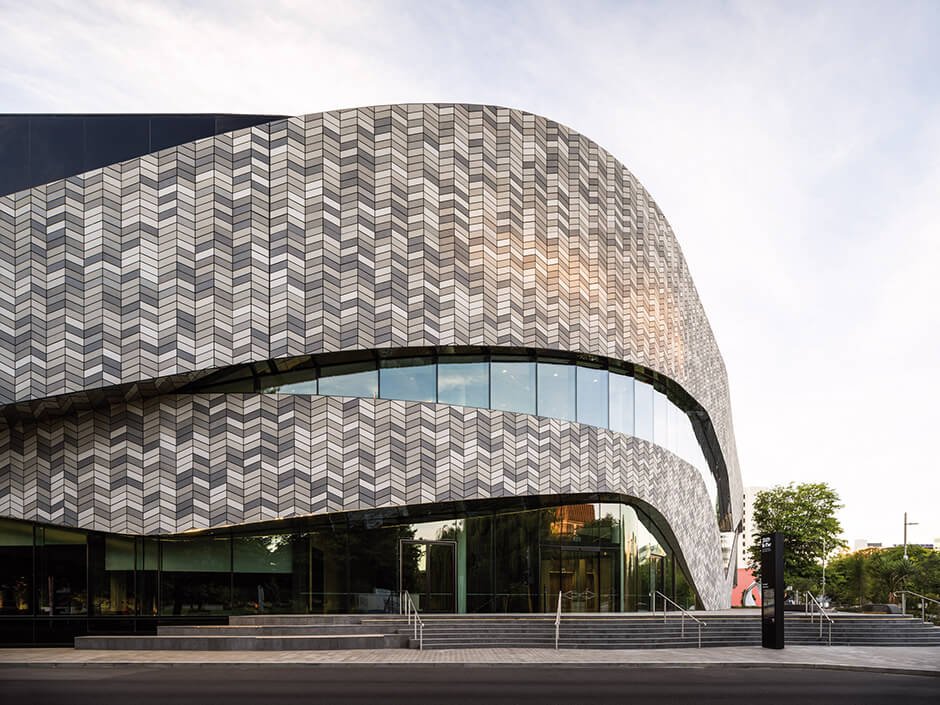 Woods Bagot said that unlike conventional convention centers, which tend to be a generic 'big box', the building was smaller in scale and wrapped in a fluid facade. Views from the function room back to Cathedral Square; the opening out onto Victoria Square; the leaning toward the river – these were very specific moves to make the building engage strongly with what's around it.
The Te Pae Convention and Exhibition Centre's architecture, like much of the reconstruction following the 2011 Christchurch earthquake, pays homage to New Zealand's indigenous Ngai Tahu people. Puamiria Parata-Goodall said that the new Ōtautahi (Christchurch) reflected both its was Ngai Tahu and European histories.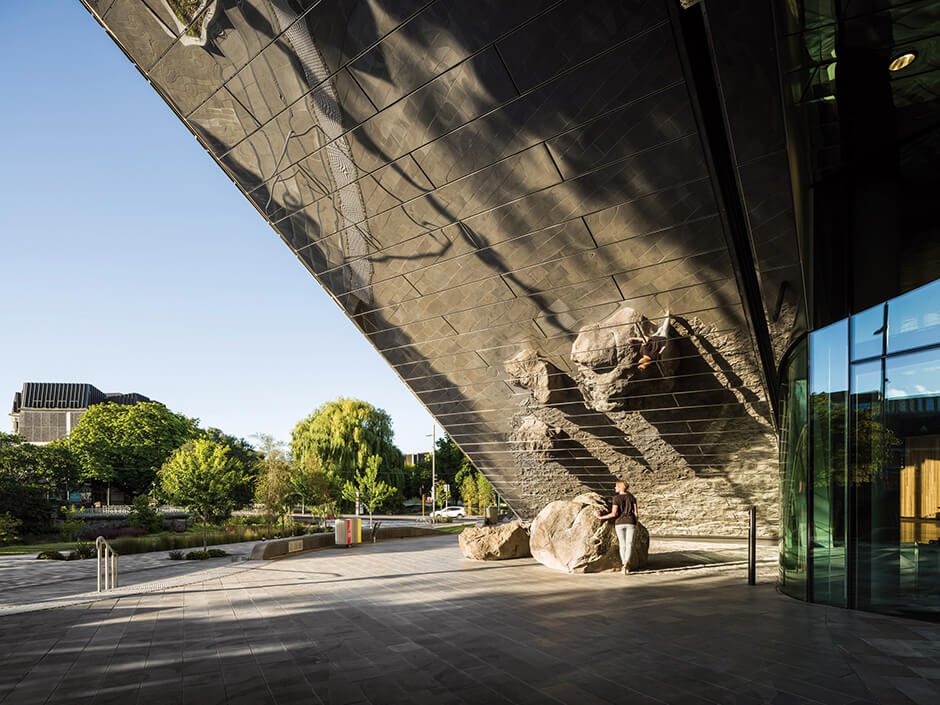 The center's tiled façade, irregular curved parts, and windows that cut across its form allude to the braided riverbeds of the Canterbury Plains and the shape of New Zealand's Southern Alps, both important areas in Ngai Tahu's history.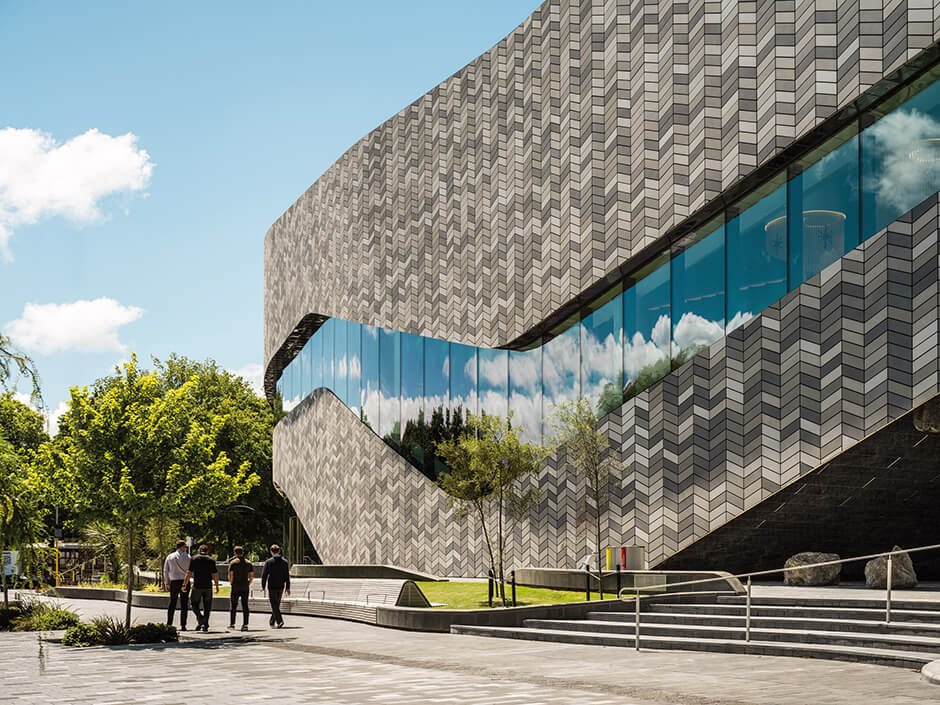 Te Pae Convention and Exhibition Centre's foyer extends to form an "organic route" around the southern side of the building, where escalators and stairs lead up to the auditorium and hall. Inside the auditorium, the curving forms of the building's exterior are reflected in sweeping white panels that cover the walls.
Edward John Woods and Walter Bagot launched Woods Bagot in 1869, and Miles Warren and Maurice Mahoney founded Warren & Mahoney in 1955.