ODA designs tapered skyscrapers wrapped in a steel grid in Fort Lauderdale
Jun 07, 2022
The two-skyscraper Ombelle complex in Fort Lauderdale, Florida, will be covered in a steel grid described by the architects as an exoskeleton, according to the architects. The Ombelle project will include a large base with two tapered towers of equal height extending from it, encircled by balconies supported by an exterior steel structure.

The structure was designed by ODA for Flagler Village, a neighborhood in the city's northeast that was previously primarily industrial but is now home to various art galleries and residential blocks. There will be 1,100 residential units spaced out over a base pavilion and two 43-story towers in the housing complex. It will be one of the city's tallest structures, with the current tallest structure standing at 45 stories.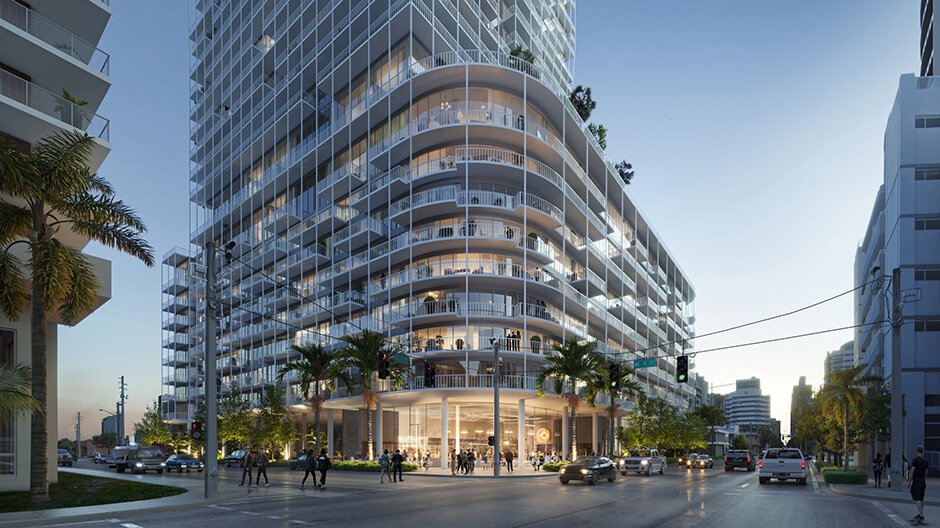 Both buildings will rise from a base that is encircled by columns at street level. The foundation will be recessed from the roadway at important spots, providing covered plazas. Commercial space will cover more than 10,000 square feet (930 square meters) on the ground floor. The two towers will taper skywards from this terrace. Tapering appears to occur from several angles. The towers are skewed from another side when an additional horizontal piece steps out from the base of the tower and tapers up to a uniform middle.

The "exoskeleton" of metal beams that run outside of the glass façade adds to the structure's sculptural fluidity, giving it an almost accordion-like look. The remarkable exterior, according to ODA, is made up of a fragile exoskeleton with an outer shell of terraces and balconies that vary in depth, length, and density to give each residence a sense of individual character. The introduction of this Fort Lauderdale scheme follows ODA's announcement of the Broward Tower, a sculptural tower, late last year.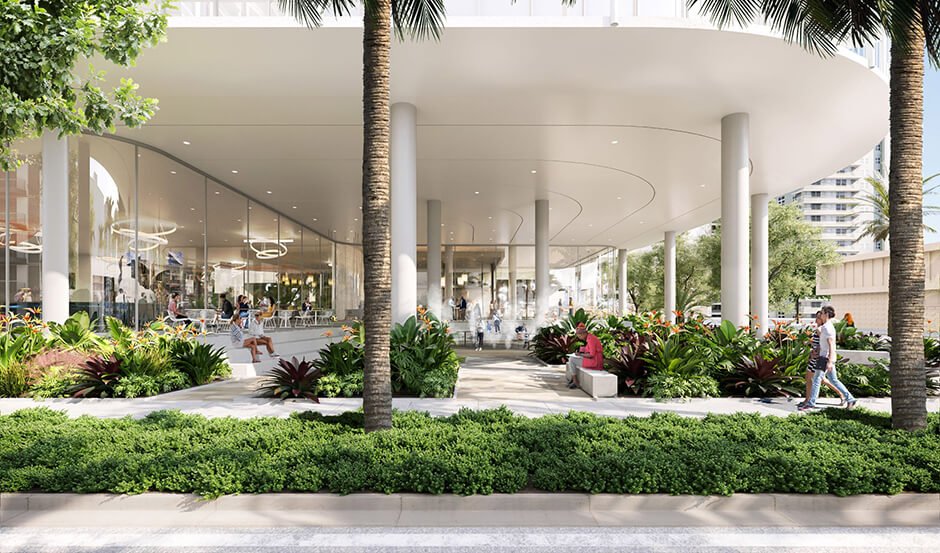 We are happy to be a part of Fort Lauderdale's transition into a healthy forward-thinking city and international attraction, said Eran Chen, founder and CEO of ODA. The city was embracing change with the implementation of a well-thought-out master plan. With a bridge connecting two towers, Broward Tower will be more self-consciously sculptural. The massing rests atop one of the towers, angling down to blend in with the other.

The structure's façade will be covered in terraces, with a window wall system running the length of the building's 48 floors. Stucco paneling will be installed on the underside of the angled massing. It will be the tallest tower in Fort Lauderdale once completed. ODA is a New York-based design firm noted for its highly imaginative designs. The studio suggested a rezoning plan for New York City last year that would allow developers to build higher provided that public space was allocated at ground level. A sculptural skyscraper in Seattle would be broken in half in the middle to create a gap for a high-elevation park, according to ODA's other proposals.