DETALE CPH's History
Nov 04, 2022
DETALE CPH is a Danish company that develops delicate, tactile surfaces with attention to detail. Inspired by the Nordic design heritage and nature's mutability, DETALE finishes create the perfect frame and surroundings for the overall purpose of space. A unique surface with depth, natural color and elegance attends to the distinctive characteristics of these times. DETALE wants to contribute to the dynamic dialogue between you and your customer by being the innovative alternative where the tactile experience is valued just as much as the visual. Founded in 2014, the vision was always set to inspire a creative and playful process while making no compromise on aesthetics. As a result, DETALE has become the go-to for creative DIY home-makers as well as architects, designers and contractors around the world. The DETALE universe consists of EDGE (wallpaper), KABRIC (texture paint), KC14 (colored plaster) and KABRIC Floor (a floor system).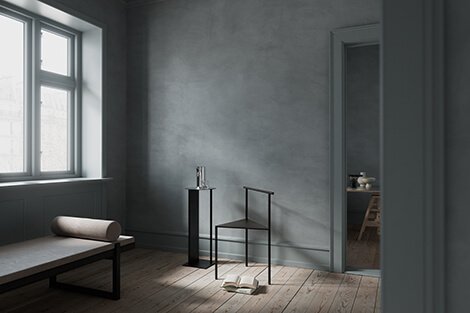 EDGE

Edge is a classic wallpaper collection spiced up with unmistakable DETALE DNA. The collection is inspired by the urban lifestyle, the subdued colors in nature and Nordic minimalism.


KABRIC

Kabric is a texture paint uniting the functional abilities of paint with the visual characteristics of a filler. With Kabric you will have a matt, fabric-like surface that suggests undefined textiles for walls and furniture.
KC14

KC14 is the first Nordic-colored filler with a specially developed Topcoat. It creates soft and tactile walls, lifting the aesthetics in any space.


KABRIC FLOOR

Kabric Floor is an innovative flooring system uniting strength, high aesthetics, and user-friendliness. With the KABRIC Floor system, you can give your floors a new look with our characteristic lively finish and beautiful Nordic colors.