New: Burned Wood - Japanese-style flamed decorative wood lamp
May 10, 2023
Fire generally has the property of destroying wood. But the exact opposite is the case if you deliberately combine wood with fire. Like the Yakisugi method, the traditional Japanese art of wood finishing, in which the wood is carbonized and thus preserved for many decades. Flamed wood is also a real eye-catcher, with which the Berlin lighting manufacturer Gantlights is now refining its C series.

There are various methods of preserving wood. Most woods are varnished, varnished, or oiled. The thermal type of preservation, in which the wood is carbonized, is an exceptional variant: the temperature-intensive treatment of the wood surface caramelizes and chars the cellulose, wood cells are closed, and the underlying layers are protected from damaging influences in a natural way.

The Yakisugi method is, therefore, an extraordinarily ecological and economical technique that also develops outstanding aesthetics: carbonized wood impresses with its deep black color and thus offers an exciting contrast to light, minimalist furnishing concepts.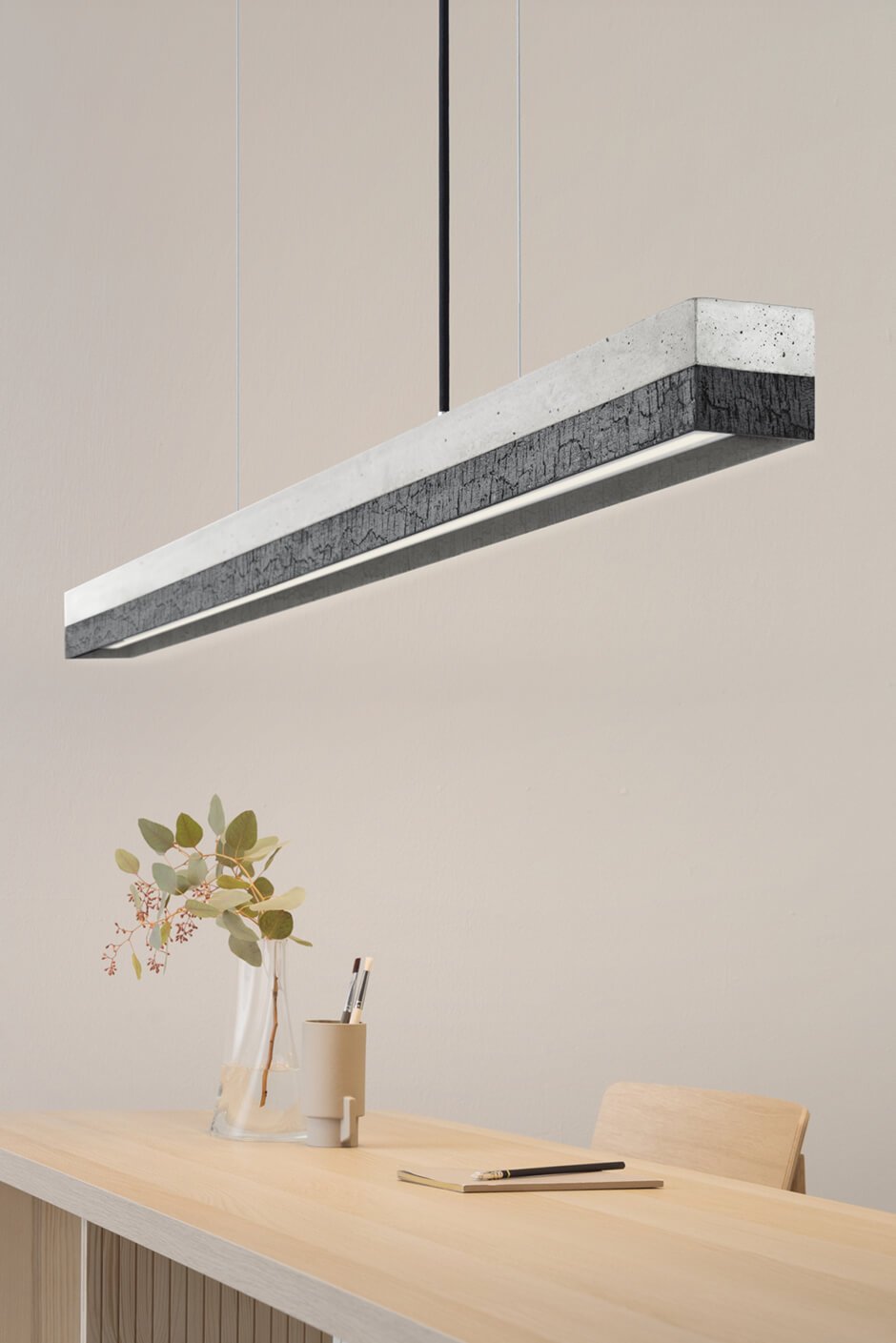 Flamed wood is now widely used in architecture but is still relatively new in the product area. The Berlin lighting manufacturer Gantlights has included "Burned Wood" as a new variant in the C series - a lighting series with a filigree design and exciting material contrasts with a unique presence. Flamed wood is one of eight material variants for the lampshade, which can be individually combined with light and dark concrete or oak and walnut as the lamp body.

"My designs work a lot with materials that are more familiar from architecture. But a burnt wood surface has so much structure and delicacy that it comes out much better in the product design. More details are recognizable than on a large facade," explains the architect and product designer Stefan Gant. "I find it particularly exciting that the surface appears extremely fragile, but the opposite is the case: the fire treatment makes the wood more resistant to moisture, fungi and UV radiation, for example."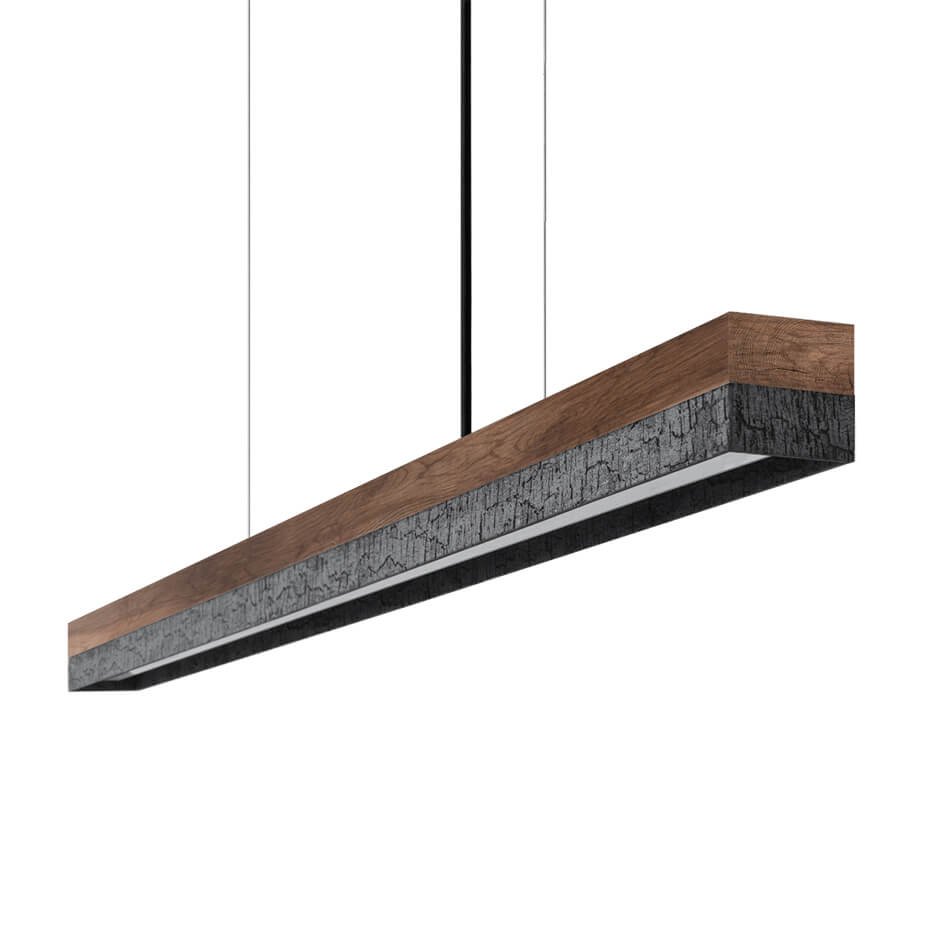 The C series can be optically configured extensively: available in lengths of 92, 122 and 186 centimeters, the materials - for example, concrete, oxidized copper, oak or walnut and now newly flamed wood - can be freely combined for the lamp body and lampshade. Cable color and length can also be customized. The pendant lamp also conveniently regulates the light using Touch-Dim: gently touching the steel cables, the light is dimmed or brightened.