Zaha Hadid and her designs
Feb 12, 2022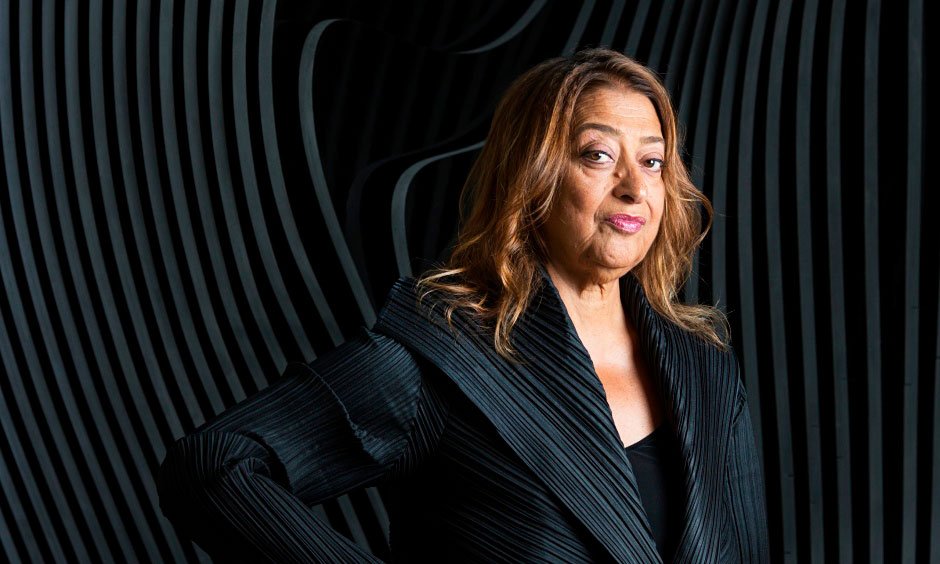 Dame Zaha Mohammad Hadid was an Iraqi-British architect, artist and designer, recognized as a major figure in architecture of the late 20th and early 21st centuries. She was well-known for her radical deconstructivist works.
She was the first woman to win the Pritzker Architecture Prize in 2004.
In 2010 and 2011, she was awarded the Stirling Prize, the UK's most prestigious architectural prize. She was named Dame by Elizabeth II in 2012 for contributions to architecture and was the first woman to receive the Royal Gold Medal from the Royal Institute of British Architects in February 2016, the month before she died.
The Guangzhou Opera House and the MAXXI museum of modern art and architecture in Rome are among her works.
Many know Zaha Hadid primarily as a revolutionary architect, but very few recognize her breathtaking works as a product designer.
Today let's explore some of those works:


AG Eberhardstr (WMF)
This one-of-a-kind set of cutlery has a dynamic sensation of motion because of the use of accelerated curves, a technique more commonly used in vehicle design, which is matched by the sleek, mirrored surface of the highly polished stainless steel. The thickness of the material has been extruded and adjusted to guarantee that every piece is ergonomically well balanced and delightful to use, taking into account the intimacy of the interaction between cutlery and the user.
Chevron (Olivari)

This door handle was created in 2015 and was inspired by her own residential project in NYC. This elegant door handle takes its shape from the condominium's façade and window patterns. Chevron comes in chrome, satin chrome and super anthracite satin finishes.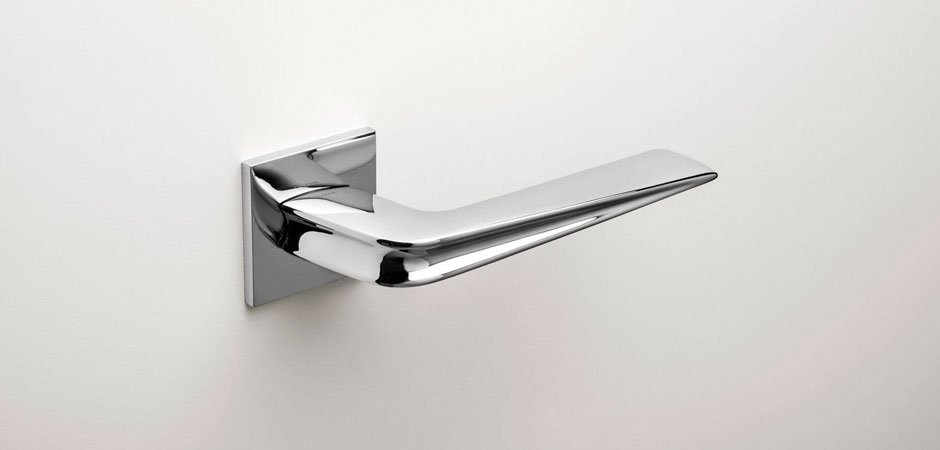 Moon System (B&B Italia)

The seat and backrest of this couch, designed by Dame Hadid, are made up of boomerang-shaped curves that appear to be carved out of a single piece of material. Hadid brilliantly designed a crescent-shaped pouf that comes out from the sofa's front depression.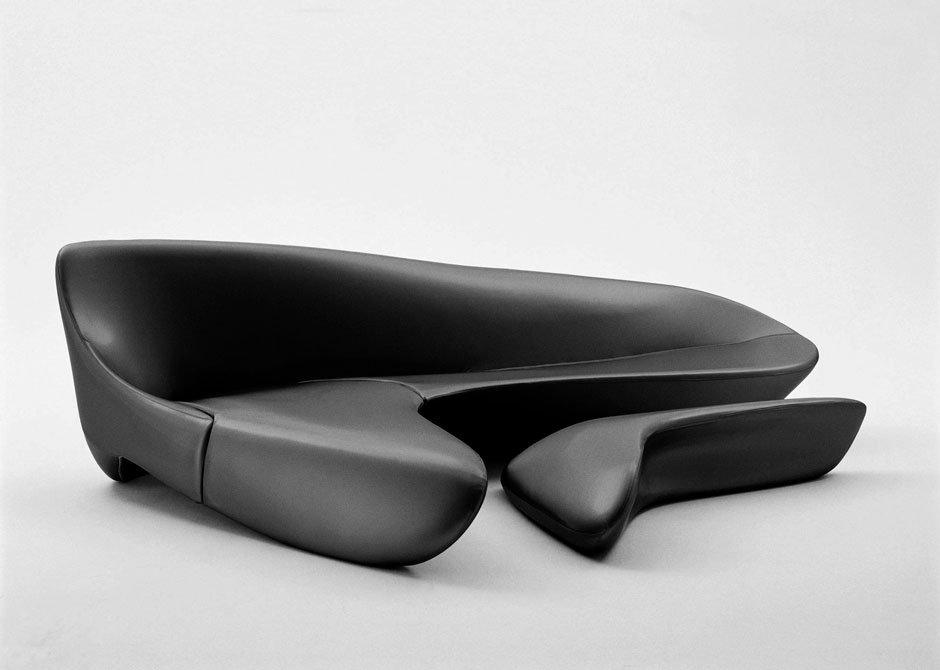 Lamellae Collection (Georg Jensen)

In 2016, Georg Jensen unveiled its collaboration with Hadid on a stunning jewelry collection. The Zaha Hadid collection references her architectural project, the Wangjing Soho skyscraper complex in Beijing, with sweeping curves rendered in sterling silver with some offered in silver-plated black rhodium set with black diamonds. Eight pieces ranging from cuff bracelets to two-finger rings were displayed at the recent Baselworld 2016.


Avia and Aria (Slamp)

The sculptural form of this suspension light series is created with separate layers of Slamp's proprietary materials: 52 layers of Opalflex® techno-polymer for Avia and 50 layers of Cristalflex® techno-polymer for Aria. Both feature multiple points of light to provide 360 degrees of illumination in dramatic fashion, as well as a downlight. Avia is offered in white or black and in four different sizes to suit a variety of settings, while Aria, originally available in black only, now comes in black or transparent in three sizes.