Arne Emil Jacobsen
Feb 23, 2022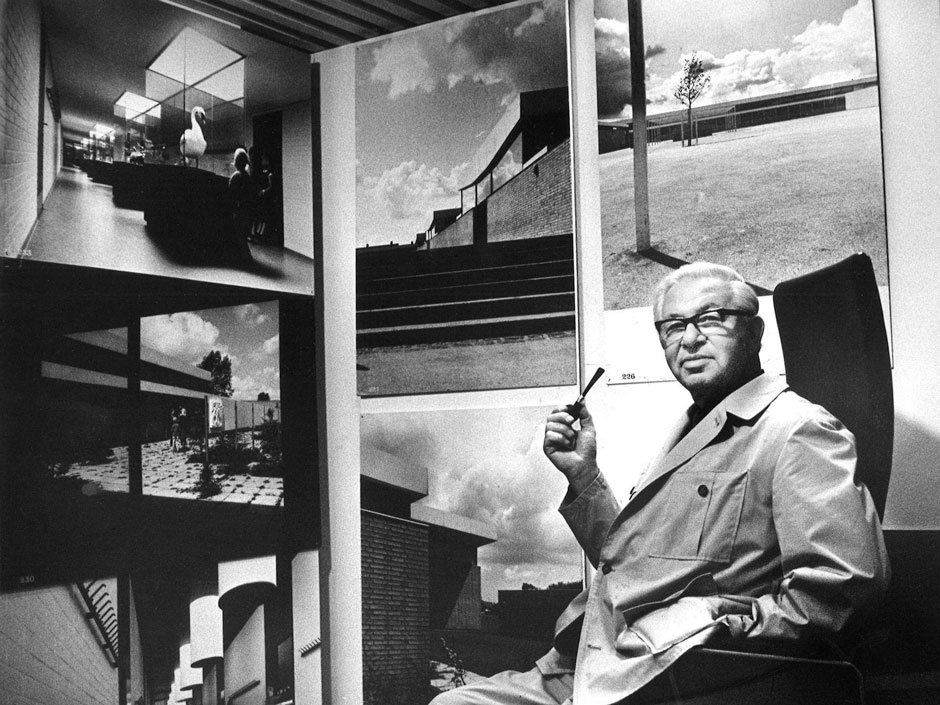 Arne Emil Jacobsen was a Danish designer and architect, an icon of the 'Danish Modern' style.

Aside from his architectural work, he created many unique chairs and other furniture. He was born and raised in Copenhagen in an upper-middle-class Jewish family. Young Arne was hoping to become a painter, and it was said that he was painting all over the Victorian wallpapers. He didn't just cover his walls with typical childish drawings. He decided to paint his room entirely white, which was not yet in fashion in the early twentieth century. From the very beginning, Arne Jacobsen was ahead of his time.

Arne Jacobsen's ideas molded the landscape of Danish design for more than half of the twentieth century, influencing architects and designers worldwide.

Jacobsen's creative technique revolved around his meticulous attention to detail. With meticulously hand-painted watercolors, he brought his thoughts to life for patrons and builders. Jacobsen was able to develop in a single year what others would be glad to produce in five.

Today, let's explore his most famous works.

One of the most popular is the chair 'Egg™,' which is considered a masterpiece of Danish design. Arne Jacobsen found the perfect shape for this chair by experimenting with plaster and wire in his garage. The Egg chair is acknowledged worldwide as Jacobsen's legendary career triumph and a Scandinavian design icon.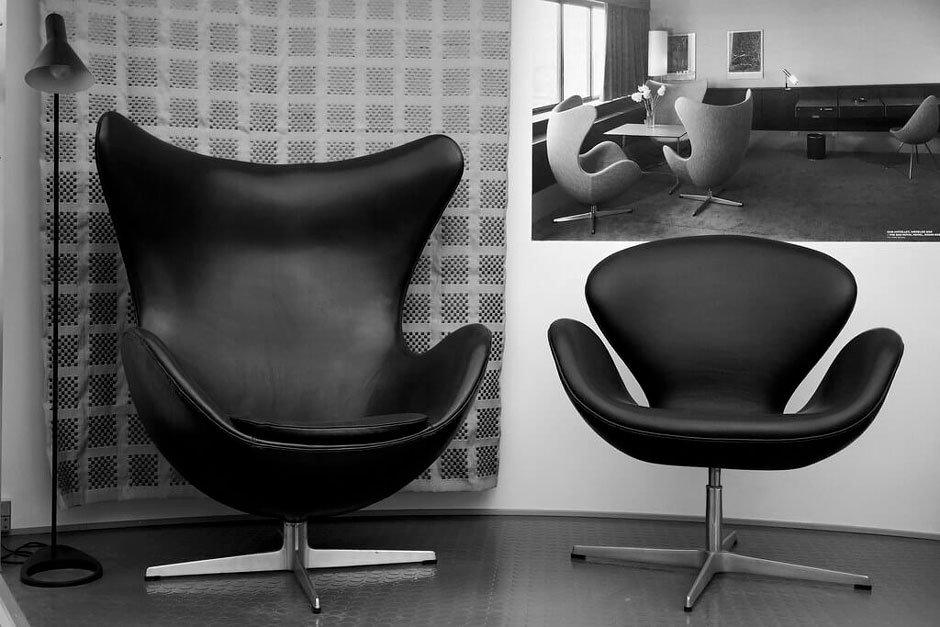 Arne Jacobsen designed the stunning 'Swan™' chair for the lobby and lounge areas of the SAS Royal Hotel in Copenhagen in 1958. Despite its simplicity and tremendous architectural appeal, the design features no straight lines, appearing organic and gentle.

3D models of both Swan and Egg chairs are presented on Zeel Project.

The sleek, contemporary Radisson Blu Royal Hotel in Copenhagen, created by the Danish designer, is a premium destination to stay in, while visiting Denmark's capital city. Admire the hotel's spiral staircase and reflecting façade, enhanced with contemporary furniture and décor, including the signature "Swan" and "Egg" seats. The 260 rooms and suites have a variety of facilities, including complimentary high-speed wireless Internet access and 24-hour room service.