How to use various types of floors in the same environment?
Mar 03, 2022
As the floor is one of the largest coverage areas in an environment, its preference is guided by various criteria connected to aesthetic and visual identity concerns and technical resistance and maintenance difficulties. Multiple floors are commonly used for sections with different usage, and this transition is typically not indicated by walls or doors. Following that, we will bring you tips on making this transition as smooth as possible when there is no physical boundary between the floors.

We're used to utilizing various floors to separate sections with distinct functions: kitchen and dining room, living room and balcony, or even living room and hallway, for example. This separation is often followed by walls and doors that mark the boundary of each activity and floor. Therefore, the proper treatment is provided individually to the type of floor placed in each setting.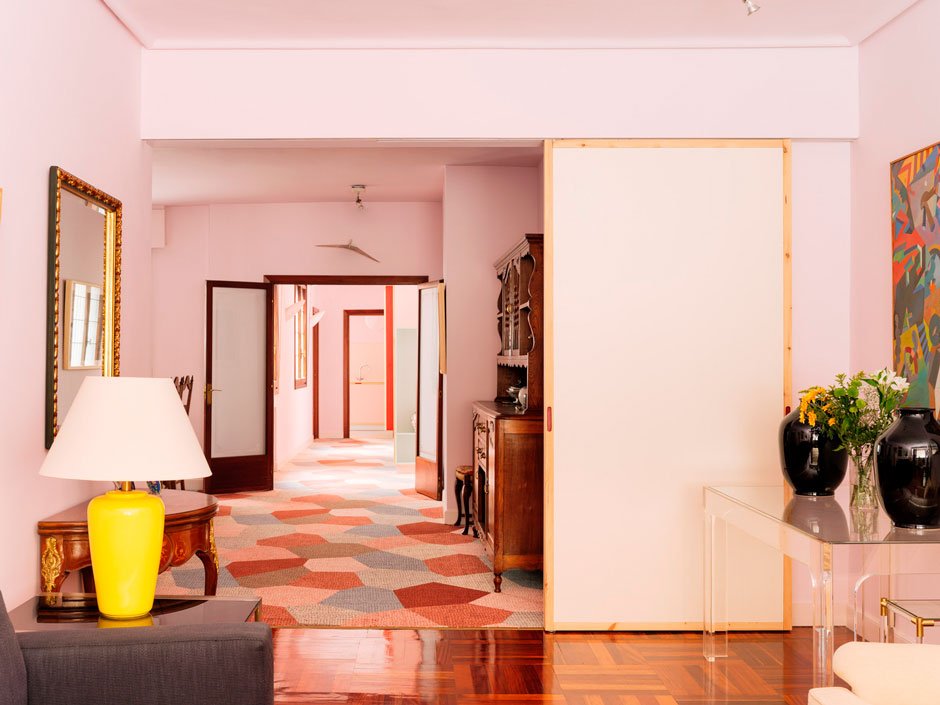 With the popularity of open plans and interconnected spaces in contemporary design, it is becoming more usual to sectorize areas and manage flows based on smoother transitions such as furniture, tiny gaps, decreased ceilings, or even shifting floors. This change can be a simple change of material and paging, but it can also be the insertion of a decorative element, called "carpet," in a portion of the floor. You should consider blending various materials, textures, and forms for both cases.

The most prevalent is to highlight the transition between wet and dry areas, like in kitchens and dining rooms. In this section, we frequently find the mix of a warm floor, which may be wood, vinyl, or laminate, and a cold floor, which can be porcelain, ceramic, or even hydraulic tile or granite, in the kitchen.

This transition between floors can also be used to highlight other spaces that are crucial to the project, such as the entry hall or circulation areas.

Another option is to use the hard flooring to designate a place or activity. The "carpets," as these floor cuts in the center of a room are commonly referred to, are typically constructed from the contrast of two distinct types of flooring.

The combination of floors is not restricted indoors; it is also feasible in outdoor spaces, particularly on terraces and covered areas entirely open to the outside. However, to minimize internal flooding in these situations, the best solution is to estimate the water flow and leave a sufficient spacing for the rain flow.

Sectorization is also broadly used in commercial environments, where warm flooring such as carpet, wood, vinyl, and laminate are combined to create a dynamic and integrated look.

For recoveries and refurbishments, installing a different type of floor is sometimes a viable option. For example, when the original floor deteriorates, it is possible to cut and replace the damaged sections with another type of floor, contrasting with the original and giving the project personality. Similarly, changes in finishes can be registered by leaving remnants of a wall that was removed, for example, with a different style of floor.

When mixing two types of floors, you should consider several things. First and foremost, you should decide whether or not there will be a transition element between them. It is typical to add sills or baguettes as a finishing and unevenness correction in transitions from floor to door. When the floor is changed without the existence of a door, sills, baguettes, or even fillets can be installed. When there is unevenness, these pieces are significant because they serve to finish the short step caused by the height difference. They are often composed of stone or metal.