Tayga Design's story
Dec 20, 2022
Tayga Studio is Alexander and Ekaterina Chubar. The emergence of the studio in 2013. We design and create collections of lamps and other items for residential interiors. Our subjects are based on the search for new forms, materials, functions and meanings. We use different materials and techniques to create our objects. And this list is constantly growing. At the moment, we are actively developing 3 areas: Ceramics, recycled paper and polymers. And in each direction, we implement many models that allow us to solve various interior tasks.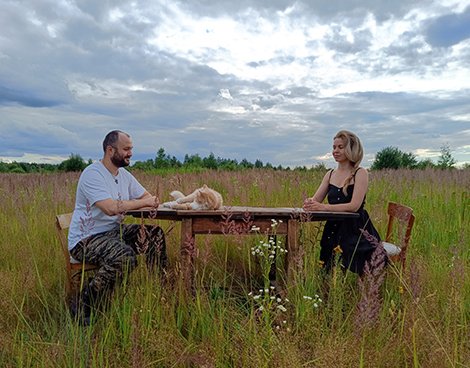 I would like to note that we often use manual labor in production. This gives uniqueness and warmth. But we are no strangers to progress and are actively looking towards modern technologies. The solutions we have found in the production technology and work with the form give uniqueness to our objects.
We pay special attention to the shape of the object; there is a certain feature that is characteristic exclusively of our objects: all the lines of the form tend to the classical ideal (to the ideal sphere, cone, cylinder). It's like a little kid who decided to sculpt the perfect jug and is happy with his work. In all our objects there are delicate flaws and small imperfections, which give them a special charm. They want to be considered. We like that they create a dialogue not only in the interior but also with a person.
Approaches to creating objects vary from subject to subject. Something is born in the head, something in the experimental process. The rolling stone gathers no moss. It's the same design - you need to be in the flow. We make available 3D models of our objects. And our talented friends shoot videos that reveal their character. We often receive requests from interior designers; we try to help them solve problems and at the same time create unique items.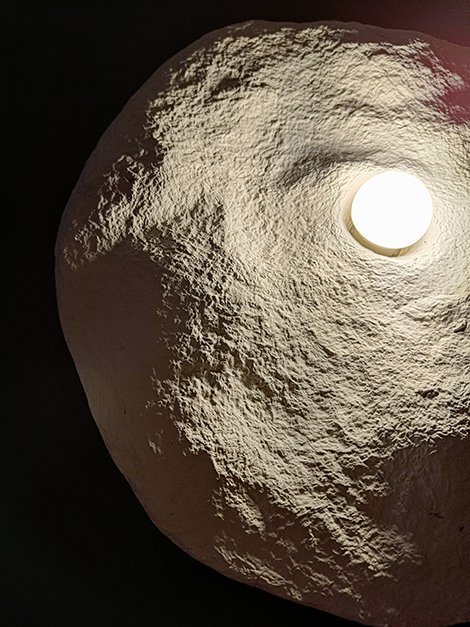 There are only two of us in the Tayga now. This is a family production and, perhaps, our children will continue this business. The main production is located in Moscow. The production is small; rather, it is a creative workshop in the building of the former art school near the house (this is important!), which includes the possibilities of office activities, creative and project work. The architecture of the building, arched windows, and high vaulted ceilings are conducive to creativity and creation. We have also equipped a remote workshop 150km from Moscow closer to nature.
We produce ceramics in production in pottery workshops. We trust the production of some products to experienced craftsmen under our strict control. We make most of the items ourselves, so they do not lose their characteristic features. It's funny to say, but even the preparation of paper pulp for lamps is not always possible to delegate. So far, we are doing everything on time. We plan to develop in different directions: from weaving vines to manufacturing 3D equipment. Areas of work with recyclables are interesting.